It would be frustrating if the iPhone couldn't download apps from the App Store. Usually, downloading an application is very simple, just press the button Download, but when that doesn't work, there are several steps you can take to force an app to download on your iPhone.
1. Check Internet Connection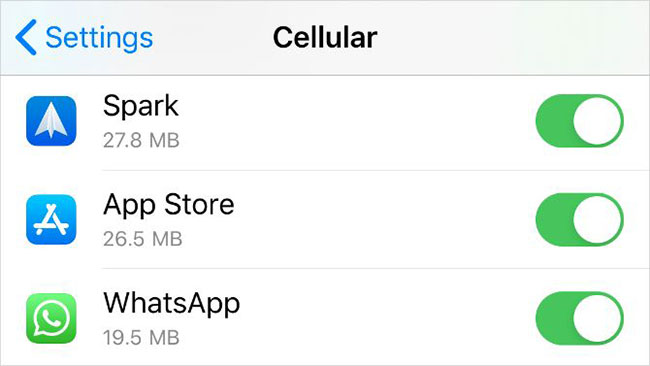 For iPhone to download apps from the App Store, you need an Internet connection. In most cases, you should connect to WiFi, as downloading with mobile data will use up your space and usually only allow you to download apps that are smaller than 200MB.
Once connected to WiFi, test your Internet connection by streaming video on YouTube. If your connection is slow or unstable, learn how to troubleshoot your WiFi network.
If you need to use mobile data to download apps, make sure you allow the App Store to use cellular data on your iPhone:
Go Settings > Cellular.
Scroll down to the list of apps and turn on App Store.
Then go to Settings > App Store, Press App Downloads and choose whether you want your iPhone to ask for permission before downloading apps that are over 200MB in size.
2. Make sure you have enough free space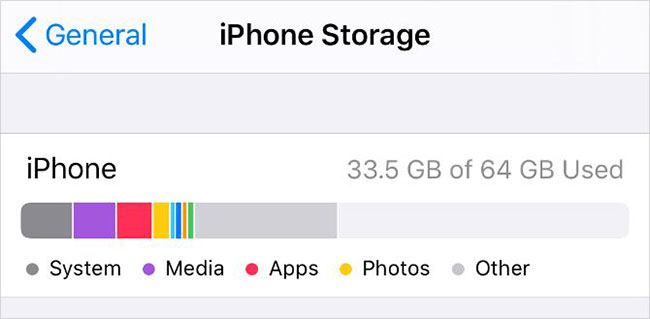 The iPhone's internal storage is not expandable. You can't download new apps on your iPhone if your device is already filled with photos, videos, music, and more.
When this happens, an alert will appear saying "Not Enough Storage" (Not enough memory).
Go Settings > General > iPhone Storage to see how much free space you have and see which apps are using the most. There are ways to make more space on your iPhone if you need it, such as offloading apps, uploading photos to the cloud, or deleting junk files you no longer need. You can do all of this from your iPhone storage settings.
3. Update Apple ID details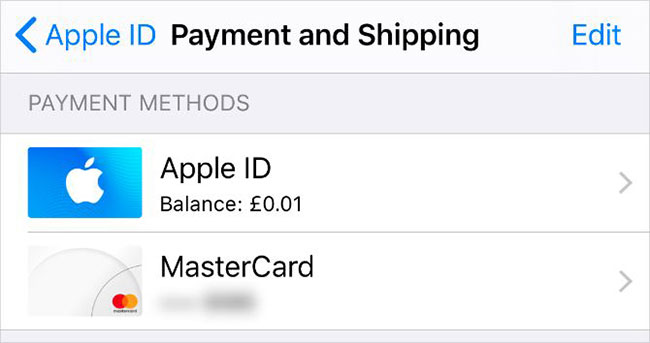 Even if you just download free apps from the App Store, you'll still need valid billing and contact details associated with your Apple ID account. It's possible that the payment details on your account have expired, so you should check to see if you need to update them.
Update your Apple ID details from the Settings app on your iPhone:
Go Settings and tap your name at the top of the screen.
Click Payment & Shipping to view your payment information.
Finally, tap Add Payment Method to add a payment method or use Edit to edit existing methods.
4. Change date and time
As odd as it sounds, setting the wrong date or time could be the reason why your iPhone can't download or install apps from the App Store. This inconsistency causes communication problems between your device and Apple's servers.
To correct the date and time on your iPhone:
Go Settings > General > Date & Time.
Enable option Set Automatically or select your time zone manually.
If you can't edit the date and time, you may need to disable the option first Content & Privacy Restrictions on your iPhone. The article will explain how to do that in the next step.
5. Turn off content and privacy restrictions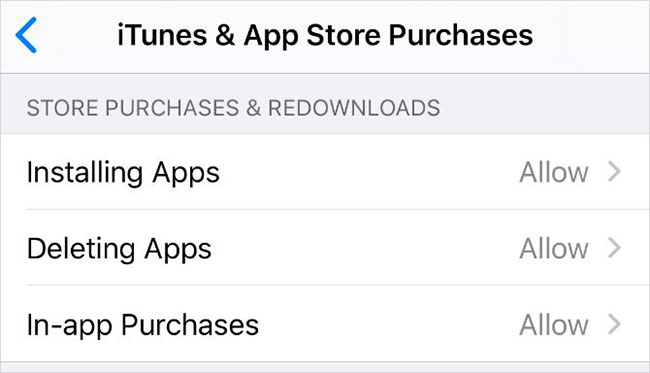 Content and privacy restrictions on iPhone allow you to limit settings, apps, or features to keep the device safe from children. However, the same restrictions can also prevent you from downloading new apps on your iPhone.
To edit established restrictions:
Go Settings > Screen Time > Content & Privacy Restrictions.
If prompted, enter the passcode Screen Time, the passcode may be different from the standard passcode you use to unlock your iPhone.
Turn off all Content & Privacy Restrictions at the top of the screen, or change the following setting:
Click iTunes & App Store Purchases > Installing Apps.
Choose Allow to enable app settings.
6. Pause and resume app downloads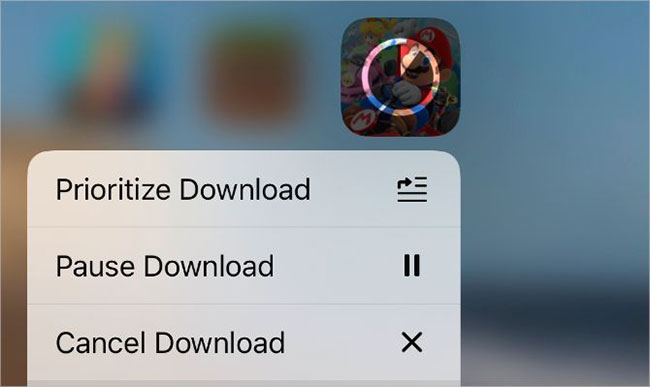 Sometimes, if your iPhone won't download apps, all you need to do to fix it is pause the download, then resume it. You can do this from the home screen of your device.
While an app is downloading, it will appear on the home screen as a darkened app icon with a progress circle in the middle. Tap it to pause the download – the pause icon appears. Wait a few seconds, then tap it again to resume the download.
Alternatively, touch and hold an application icon to display the quick action menu. You can also choose Pause Download or Resume Download from this menu.
Also, you have the option Prioritize Download from the quick action menu. This is a good idea if your iPhone is also downloading other content, as it prioritizes this app over all other downloads.
7. Sign out of the App Store, then sign back in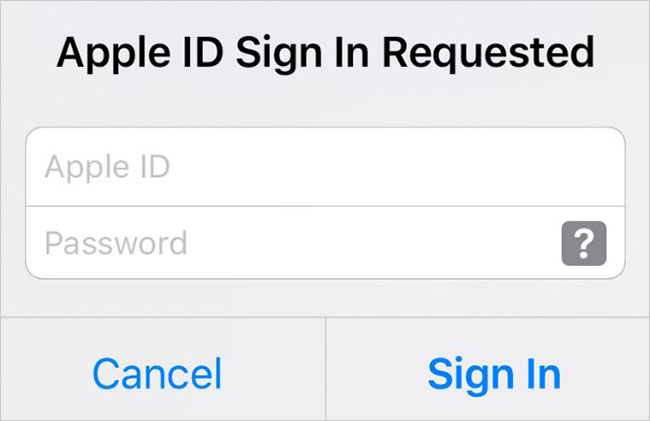 Like pausing and resuming downloads, you can fix many software bugs by signing back into the App Store. This often reveals problems with your Apple ID account, such as an incorrect username or password.
When you sign out of the App Store, it will cancel any ongoing app downloads. Once you've signed in again, you'll need to re-download the app from the App Store.
To sign out of the App Store:
Go Settings > [Tên của bạn].
Click Media & Purchases, then select Sign Out from the pop-up menu.
Confirm you want to sign out.
Now tap on again Media & Purchases and sign in with your Apple ID account.
8. Quit All Apps and Restart iPhone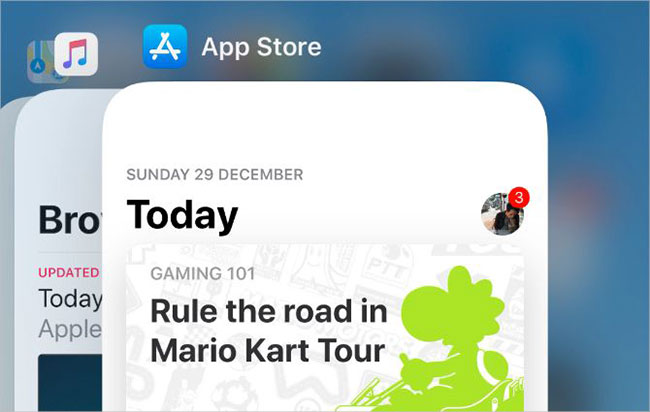 Once an app is downloaded to iPhone, it may appear as a white icon with gray lines running through it. This happens when an app fails to download or installs incorrectly. You can usually fix it by restarting your device. This step can also help if your iPhone won't download any apps from the App Store, as you'll also be restarting the App Store itself.
First, swipe up from the bottom of the screen (or double-tap the Home button if your iPhone has it) to see App Switcher. Then slide each app off the top of the screen to close it.
After closing all apps, press and hold the Side button along with the volume buttons on iPhone X or later. If you have an older iPhone, press and hold the Sleep/Wake button. When prompted, slide to power off iPhone.
Wait 30 seconds after the phone powers off before pressing the Side or Sleep/Wake button again to restart it.
9. Delete the app, then download it again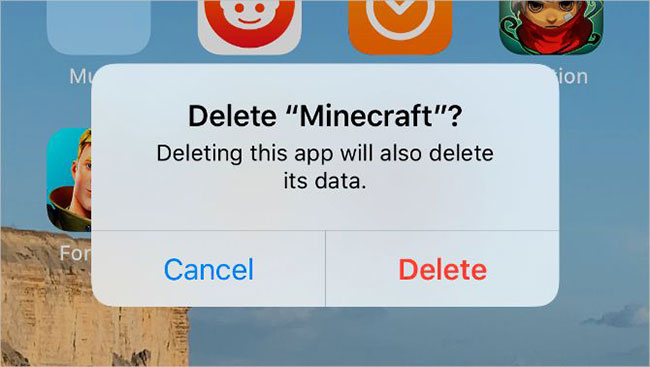 Sometimes the download is so corrupted that the only way to fix it is to delete the half-downloaded app and re-download it from scratch. If you've never used this app before, you won't lose anything by doing this.
However, if you're trying to update an app, rather than downloading it for the first time, deleting the app may also delete any data you've stored in the software. You should back up your iPhone before deleting apps to protect your data.
When you want to remove an app from your iPhone, touch and hold the app icon on the home screen. In the quick action menu that appears, tap Remove App, then confirm you want to remove the app.
After deleting the app, restart your iPhone and download it again from the App Store.
10. Make sure the app works with your iPhone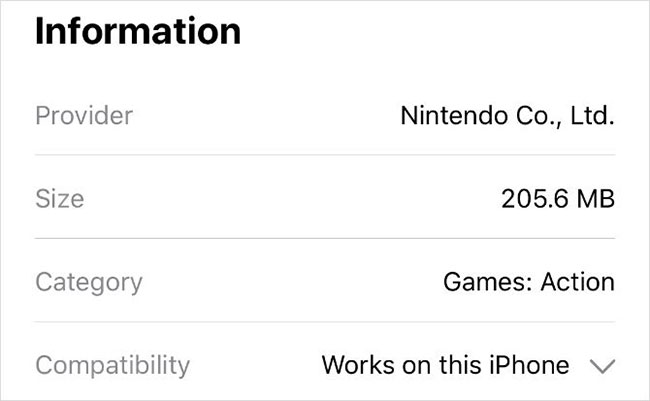 Sometimes, you can't download or install an app because it's not compatible with your device. This can happen when apps rely on hardware your iPhone doesn't have – like Face ID or dual cameras – or when app developers stop supporting older versions of iOS.
Open the App Store and search for the app you want to download. View the application details and scroll down to the Information section. Next to Compatibility, the App Store lists whether the app will work on your iPhone.
Click the drop-down arrow to see more information about app compatibility.
If an app isn't working with your device, you may need to update the iOS on your iPhone to the latest version available. This is a good idea even if the app is compatible, as iOS updates often fix existing software bugs.
Source link: 10 ways to fix iPhone error that cannot download apps
– https://techtipsnreview.com/