Below is a list of 11 free applications that can help users deal with most problems that occur during computer use.
1. IObit Driver Booster – Update Driver for Windows
IObit Driver Booster is a driver updater software that allows you to update all the latest drivers and game components to help bring stability to your computer system. This is a useful tool to help users fix problems related to driver problems on Windows such as old or conflicting drivers.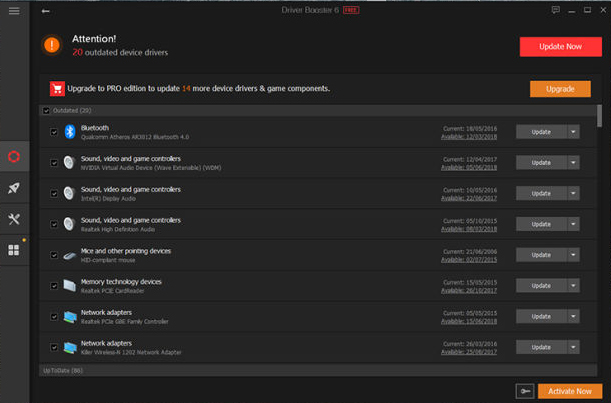 2. Avira Free Antivirus – System Protection for Windows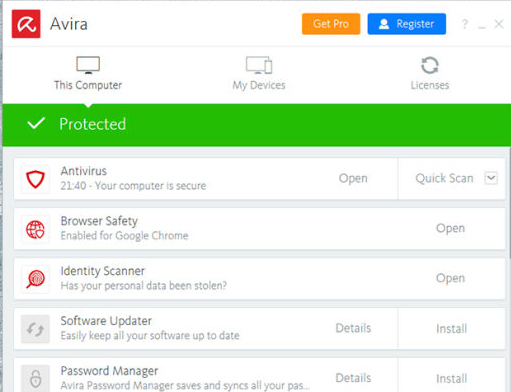 Avira is considered one of the best anti-virus software available today to help users protect their computers against the attack of trojans, spyware, ransomware and many other viruses.
3. Recuva – Recover mistakenly deleted files on Windows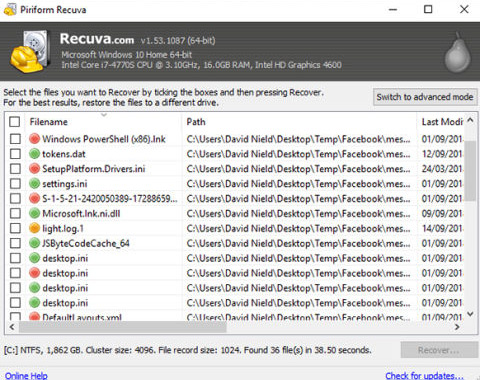 Recuva is a tool that helps users recover deleted data including images, text, video, audio… effectively.
In the event of mistakenly deleting data, you should immediately use a data recovery tool to achieve the highest efficiency, to avoid continuing to overwrite the drive.
4. Microsoft Safety Scanner – Removes Malware on Windows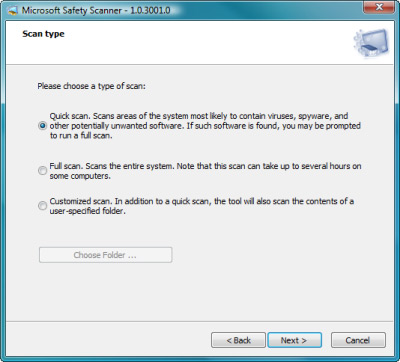 Microsoft Safety Scanner is a free, easy-to-use antivirus tool that requires no installation or registration from Microsoft. Users can store Microsoft Safety Scanner to USB for use when needed.
5. FixWin – Solve common problems on Windows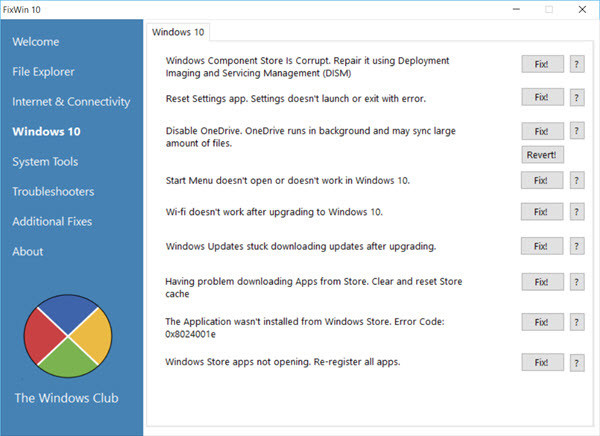 FixWin has the ability to fix Windows 10 File Explorer errors, system errors, fix Internet problems, patch Windows 10 errors, etc. and many other common problems on Windows to help your computer system work stably and for a long time. .
6. Windows Repair Free – Fix Registry Problems on Windows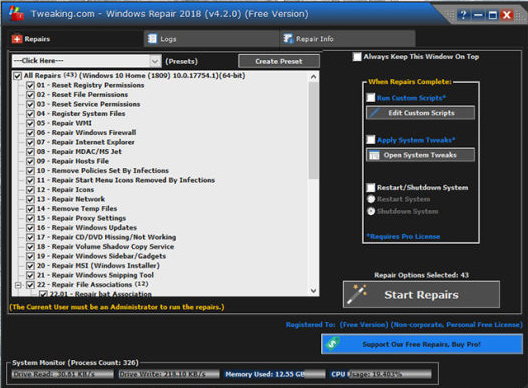 Windows Repair is a tool to help users detect and fix most common problems on Windows including Registry errors, file permissions, system file registrations, etc.
7. SUPERAntiSpyware – Find and remove spyware on Windows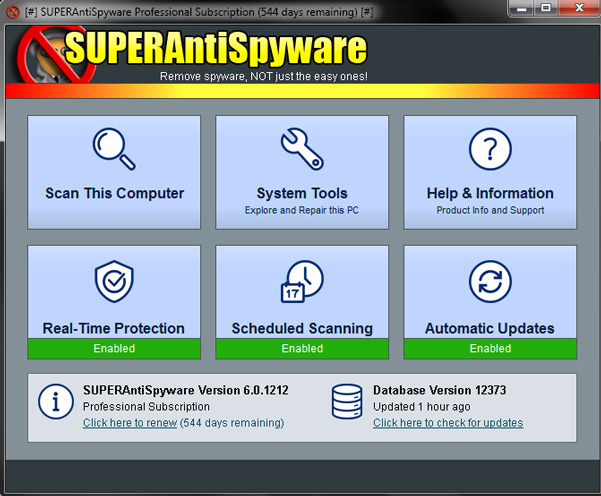 This tool can help users keep their computers safe by detecting and removing thousands of spyware, ads, malware, trojans, and more.
8. Murus Lite – Troubleshooting Firewall Issues on macOS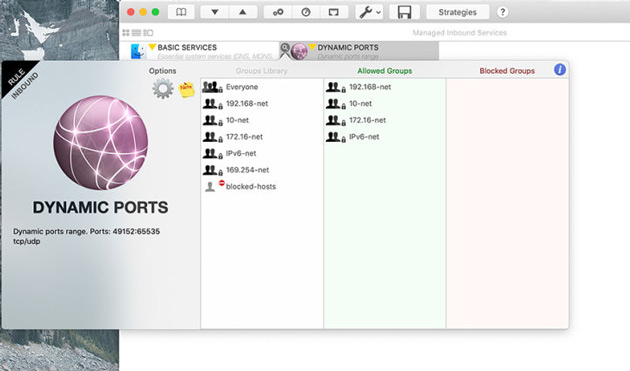 Murus Lite can help users deal with firewall related issues on an application or a website. Murus Lite has a very simple interface that makes it easy for users to manipulate.
9. AppCleaner – Support uninstall on macOS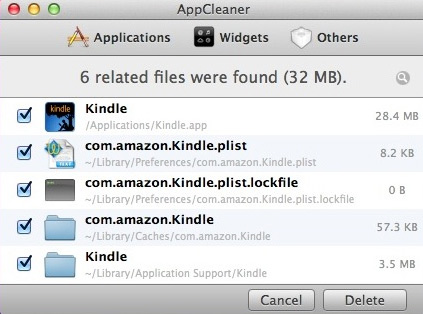 Uninstalling apps on Mac is quite complicated, and AppCleaner, an uninstaller application designed specifically for macOS, will make it easier and more efficient for you.
10. Avast Security for Mac – Protect your Mac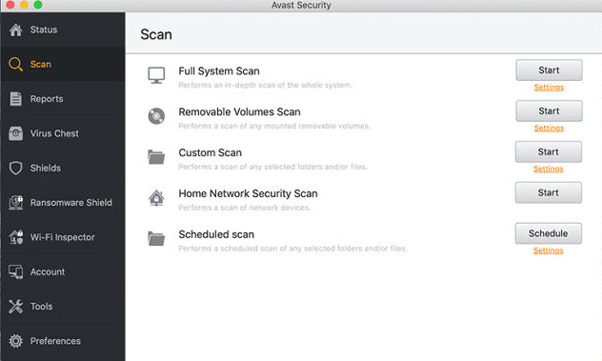 Avast Security for Mac is an effective antivirus and data protection software on macOS.
11. Maintenance – Clean up the system on macOS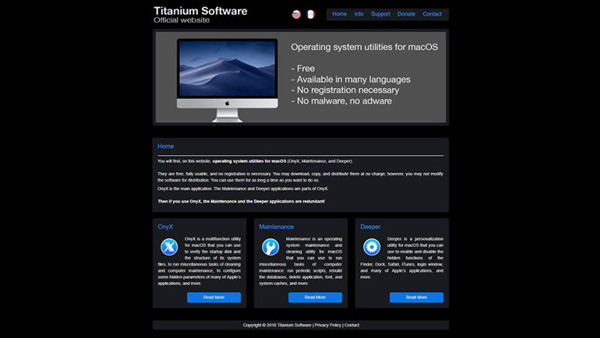 Maintenance helps remove redundant files, correct settings, and more. Helps maintain the system and helps optimize everything on your Mac.
See more:
Source link: 11 free apps to help with common problems on Windows and macOS
– https://techtipsnreview.com/