Temporarily not talking about complex structured themes such as news themes, sales themes, but for the needs of a personal blog, a simple theme is more than enough, right? Simplicity here does not mean that it is too simple to be ugly, but it is subtly simple to highlight the hidden beauty in the content.
If you need such WordPress themes then the free themes below you should check out at least once. Although they are free and minimalistic, they all support Responsive, so you don't have to worry about Google's Mobile-edge algorithm.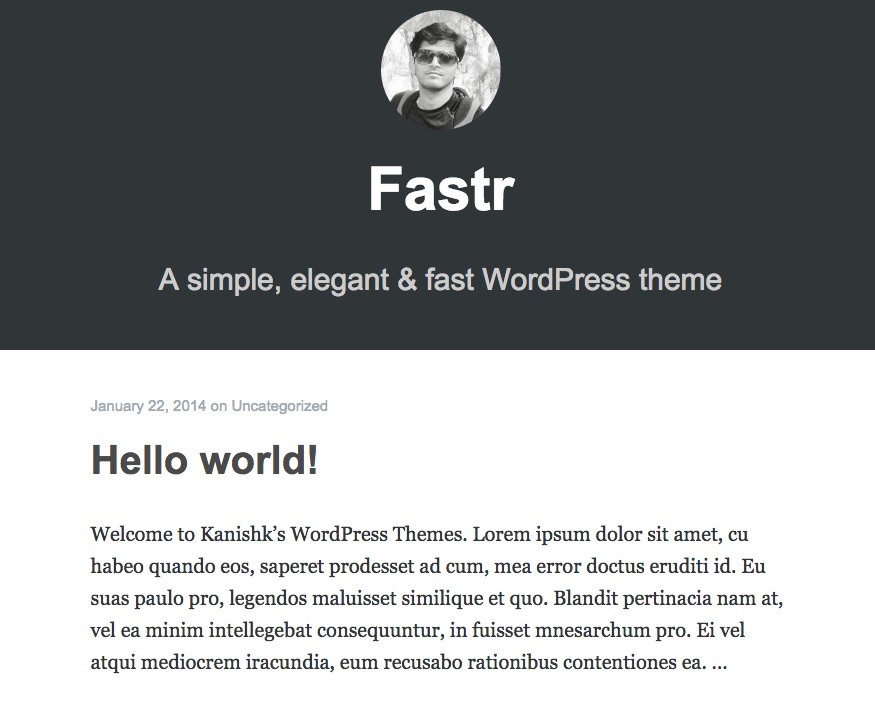 Perhaps you have known through Ghost – an open source code written in Nodejs that supports blogging, and a highlight of Ghost is that it has a very simple default interface but no less beautiful and sophisticated.

And this Fastr theme is an almost default version of Ghost, so you have a great blog on WordPress platform. However, you need to know that this theme does not support menus.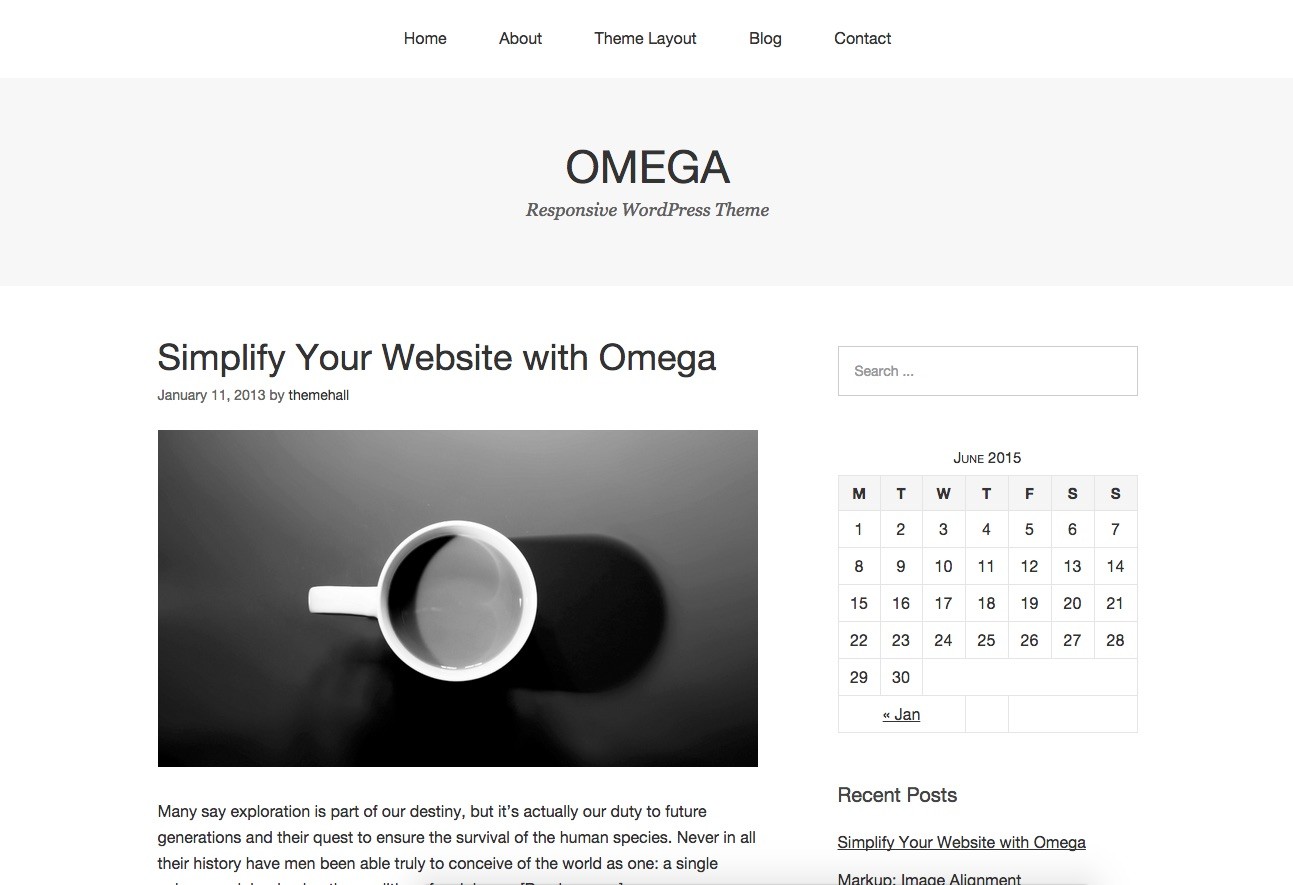 With Omega, you can use it as a starter-theme to customize into other themes, but most of the people who use this famous theme use it for blogging purposes and don't want to change the inherent look of the theme. it.
With just two simple colors white and black, along with very reasonable white space between the content and the sidebar will create a sense of comfort for the reader, and can also create inspiration for the writer.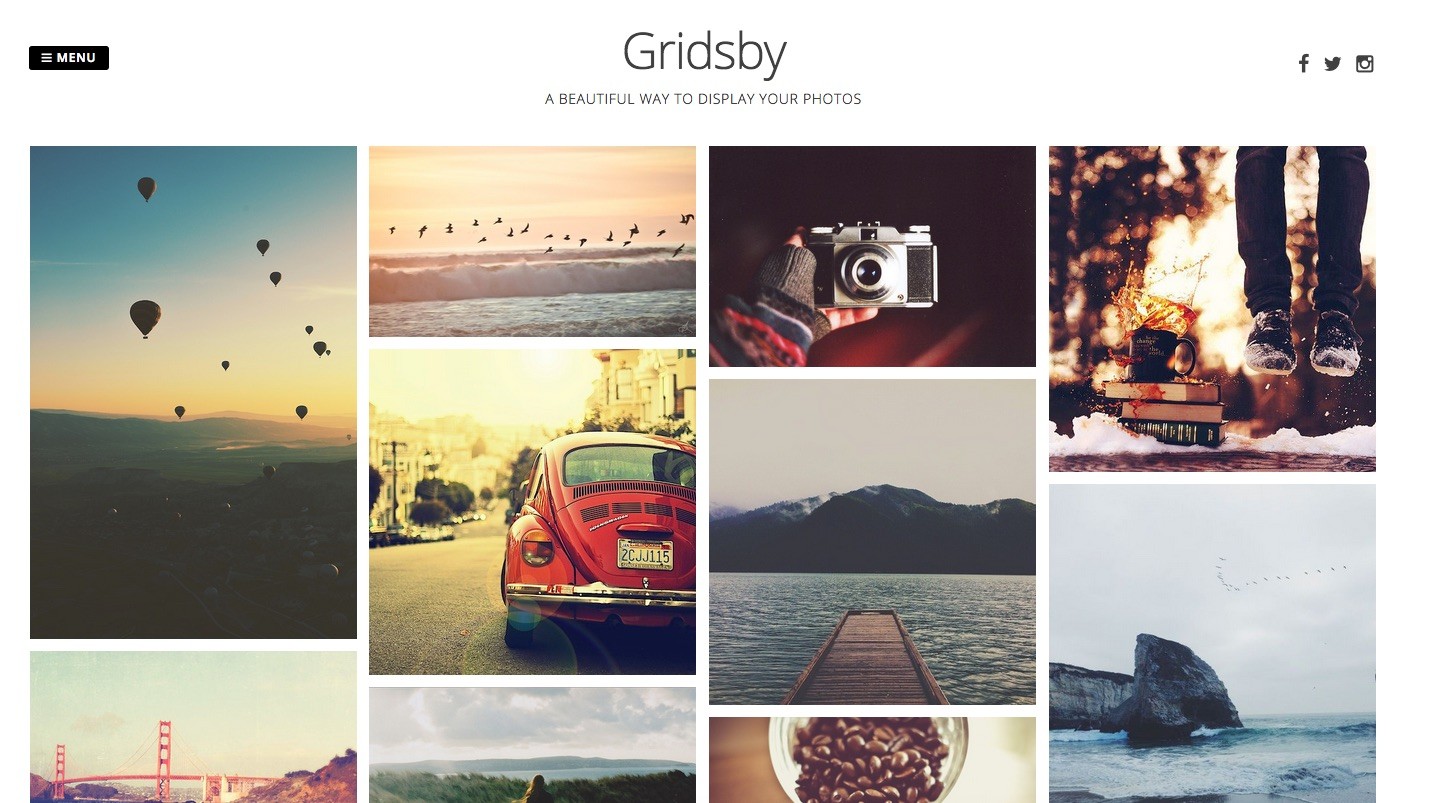 Maybe you just need your blog to be as simple as possible and instead of focusing on the text inside, you want to focus on the images inside it, a need often seen with photographers.
So if you need a simple theme for Photographer to share moments through your works, then Gridsby is the right choice, you will be hard-pressed to find a theme of this quality for the price of zero.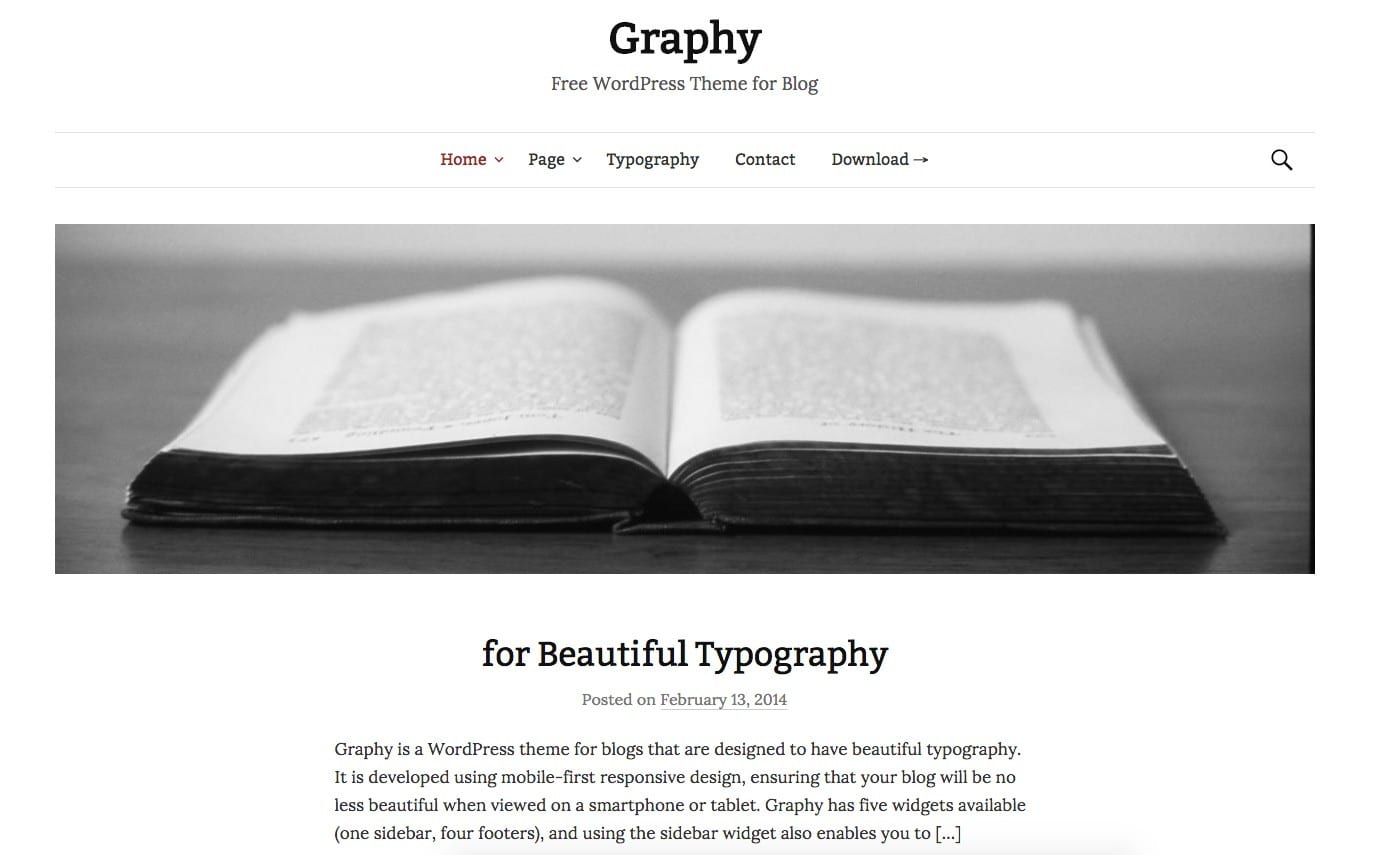 The trend of blogging about books or using blogs as a tool to publish your books is not too strange nowadays. Graphy is an interface that can give you the same inspirations about books so you have a better feeling when you write, that's the power of Minimalist.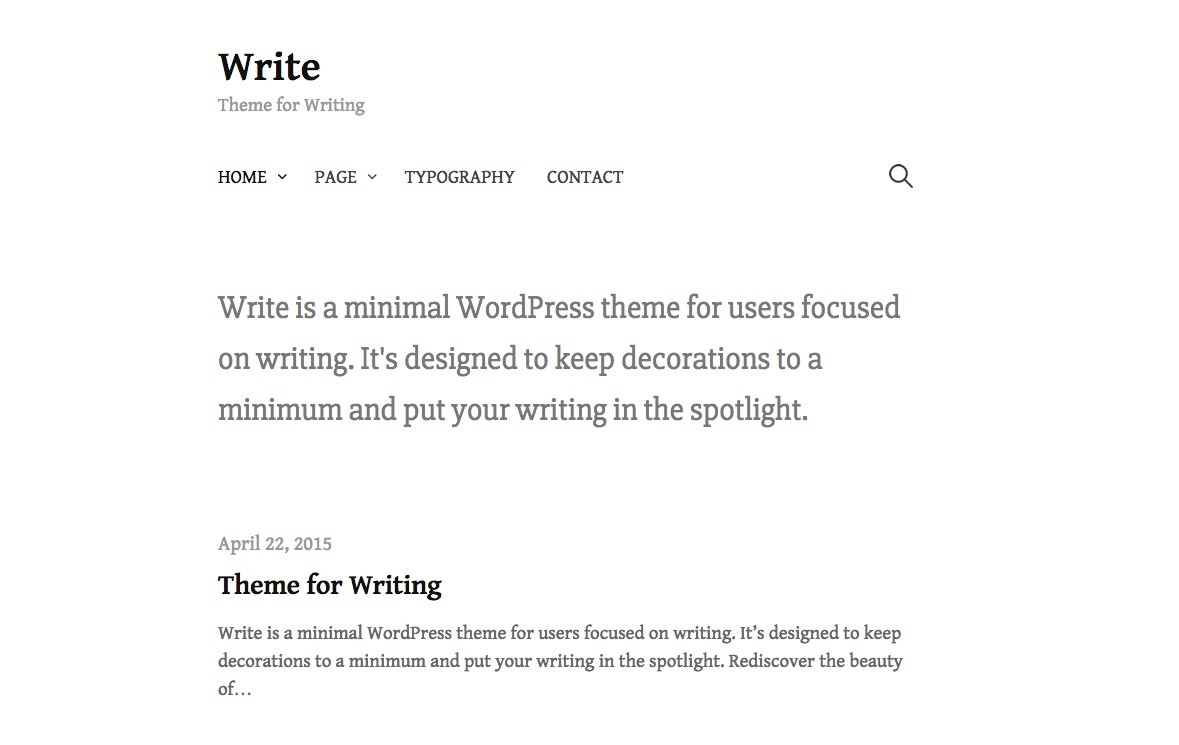 Write is also a minimalist theme for blog creation, but its design is cleaner, by summarizing the header, users will immediately see an introductory sentence and below that are new articles, very eye-catching.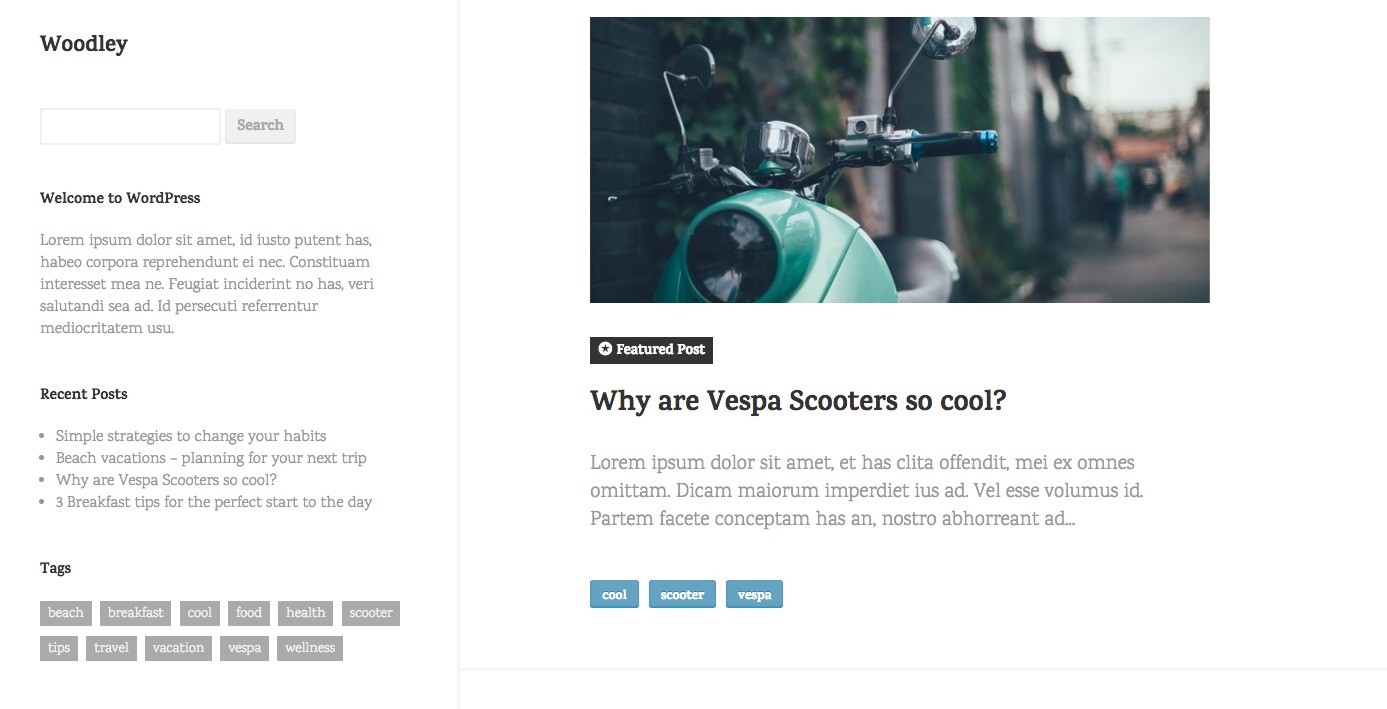 This theme is also a good choice for the need to find a simple blog theme, if your screen is wide you will find it has an extra space on the right hand side but that is its style. This has the advantage of helping you focus as much as possible inside the content. The left-hand sidebar also has a section displaying an intro to let readers know what your blog is about.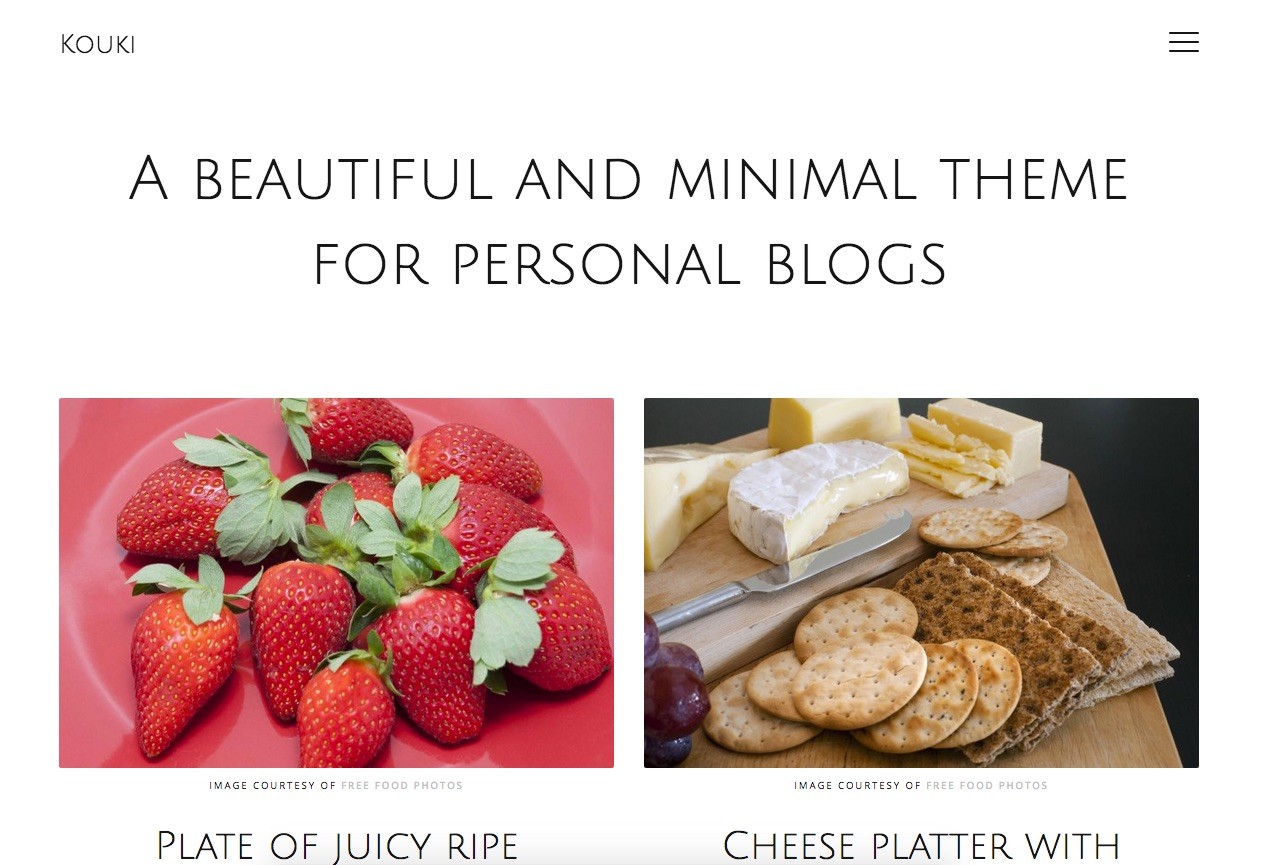 According to the author's words Kouki is a Japanese name and stands for 光 (kou) "light" or 幸 (kou) "happiness" combined with 希 (ki) "hope" or 輝 (ki) "radiance, shine" . The name sounds so beautiful and meaningful that even its interface is pretty.
Interfaces like this one often come across with blogs for girls/women like cooking, beauty, fashion, but what you use it for is up to you.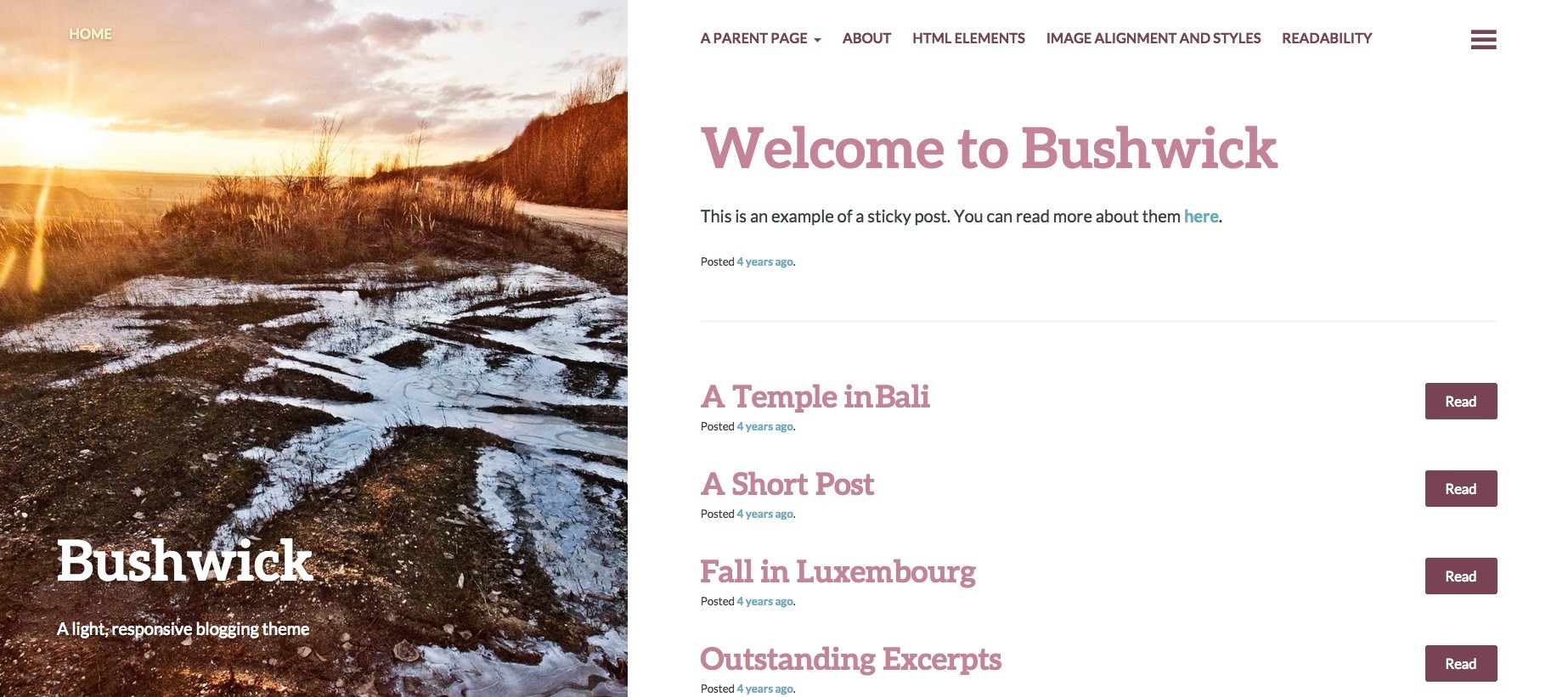 Bushwick differs from the themes I introduced above is that it seems a bit more colorful when there is a sidebar on the left that supports a pretty prominent background image, the right shows a list of articles that is also quite neat when pointing has each title, and the latest post shows the content.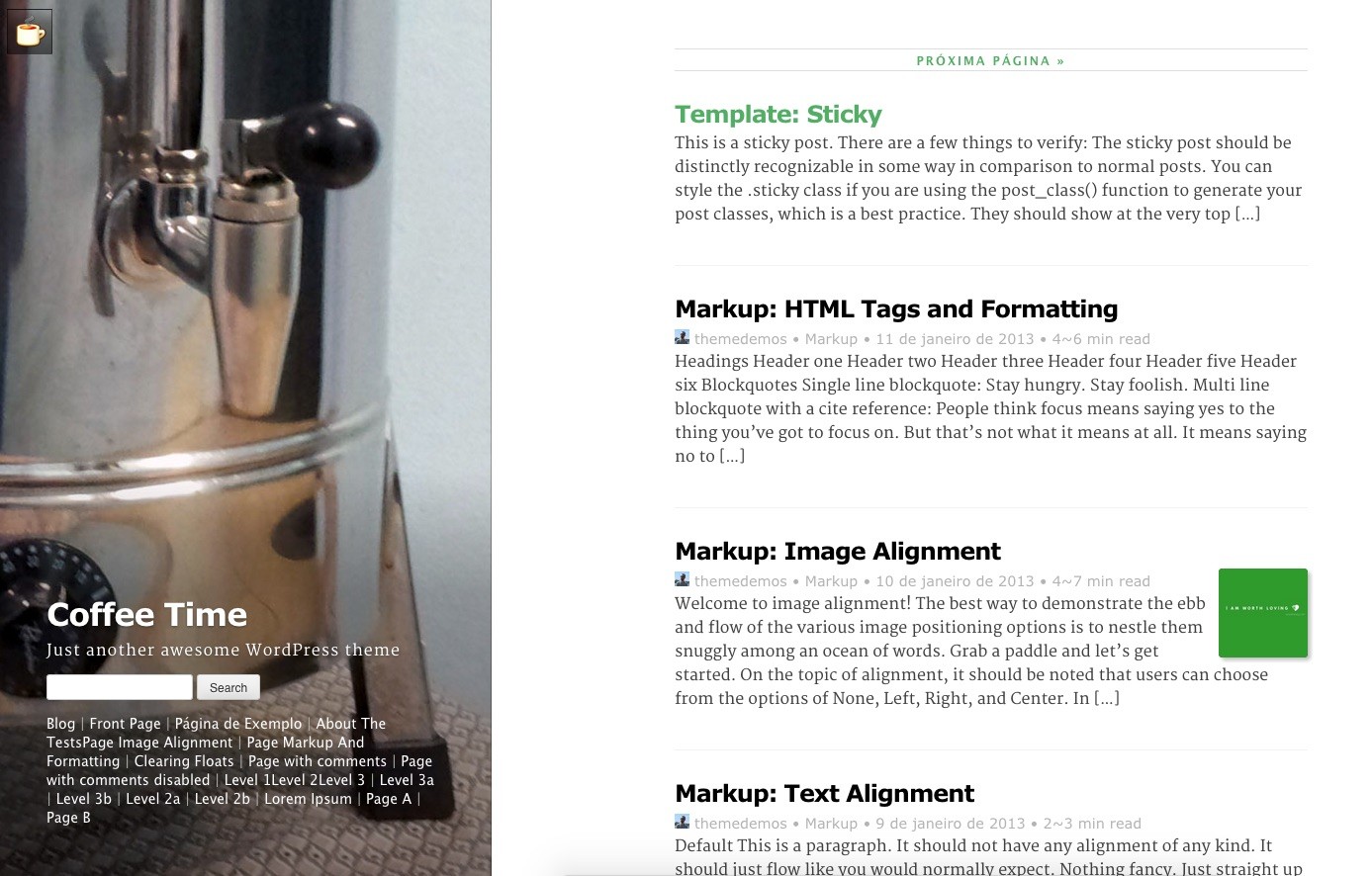 This theme is quite similar to Bushwick above, but the way to display the list of articles seems to be more synchronized but still keeps the inherent neatness, especially with the addition of support for displaying thumbnail images, which is also reasonable.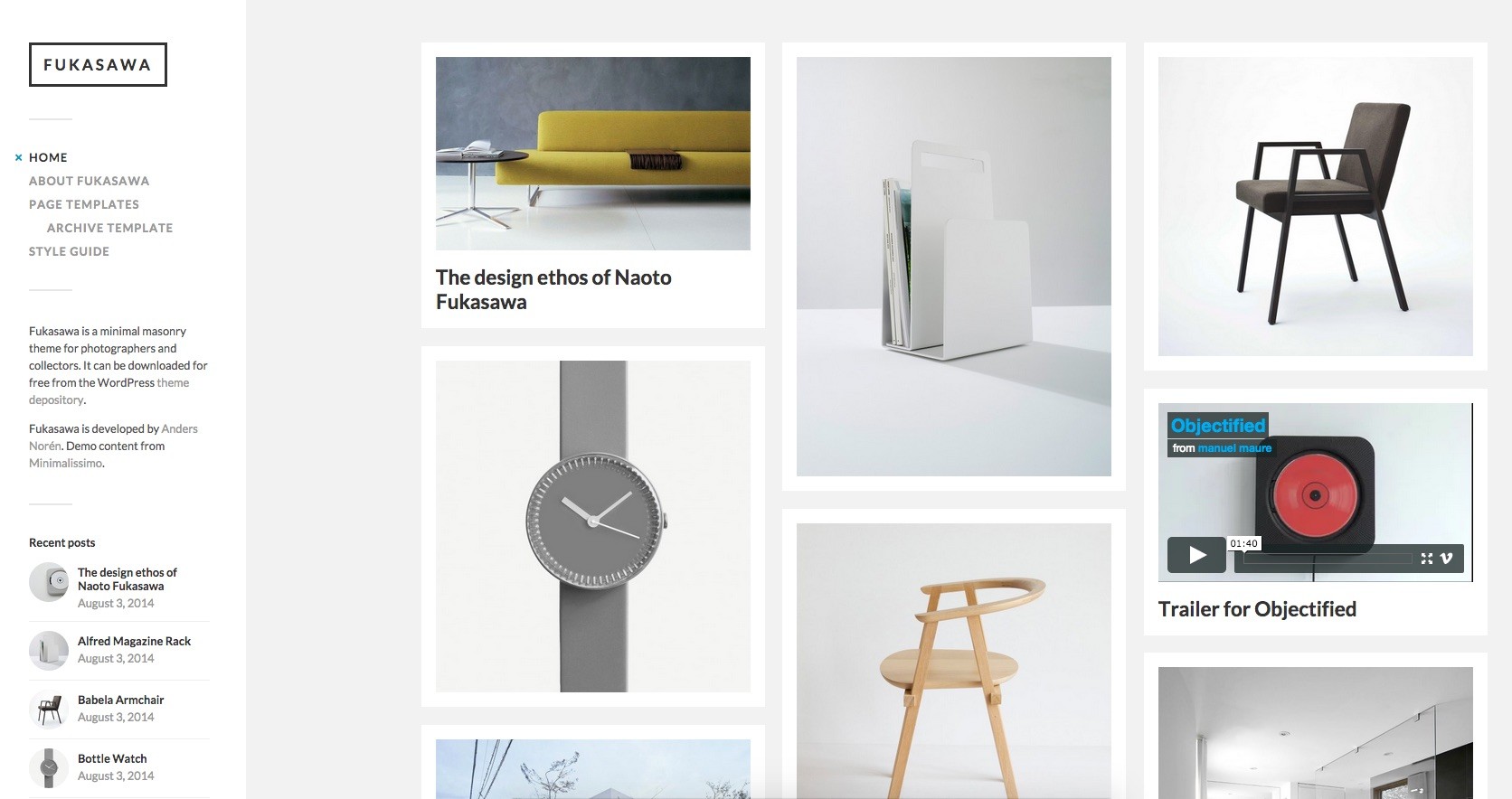 This theme seems not only suitable for blogging (for sure about design) but you can also use it as a site to post your portfolio quite well. Joking about the name a bit, the name sounds Japanese but the maker is Swedish. 😀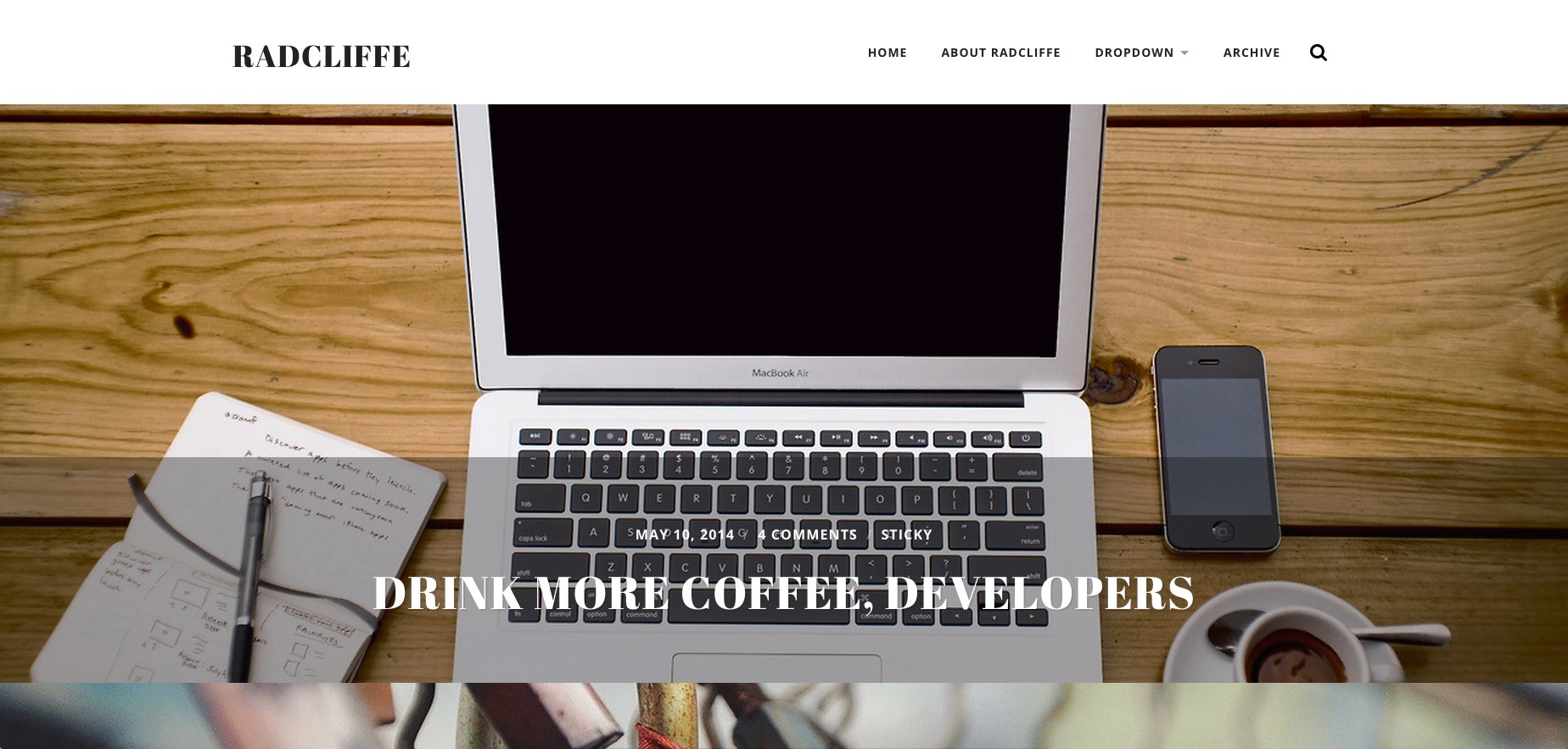 Finally in this post is a theme with a very unique design that spans the entire screen and highlights the image. With a design like this, you can use it as a story-telling site, upload pictures or something personal quite well.

Source: 11 free minimalist themes for blogging
– TechtipsnReview