When there is an incoming call, the iPhone only displays the reject call button when the phone is unlocked, otherwise if the iPhone is locked the screen will only have the option to slide to receive the call. To reject calls on iPhone depending on the situation you are using the phone you have up to 3 ways, let's refer to how to reject iPhone calls right below.
1. Reject an iPhone call with the power button
If your iPhone is unlocked, when a call comes in, you'll see the option to reject the call in red (left image).
If the iPhone is locked, press the Power button once to turn off the ring/vibration call, press the Power button 2 times to reject the call (right figure).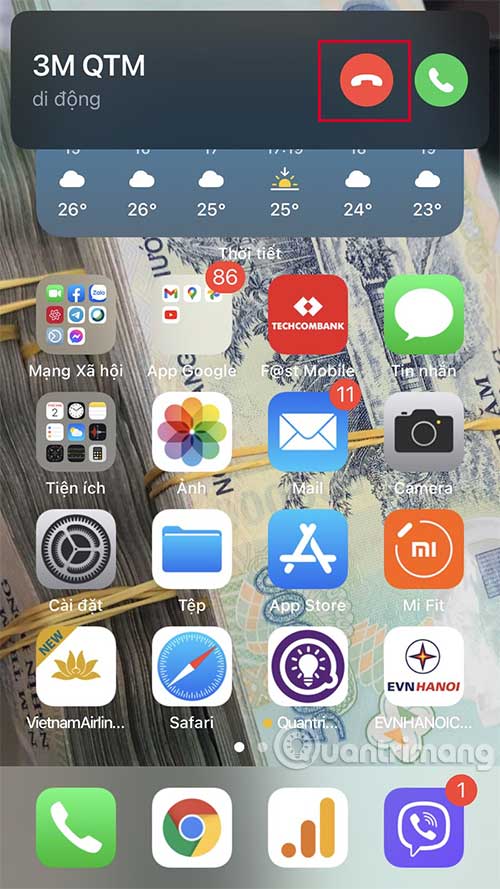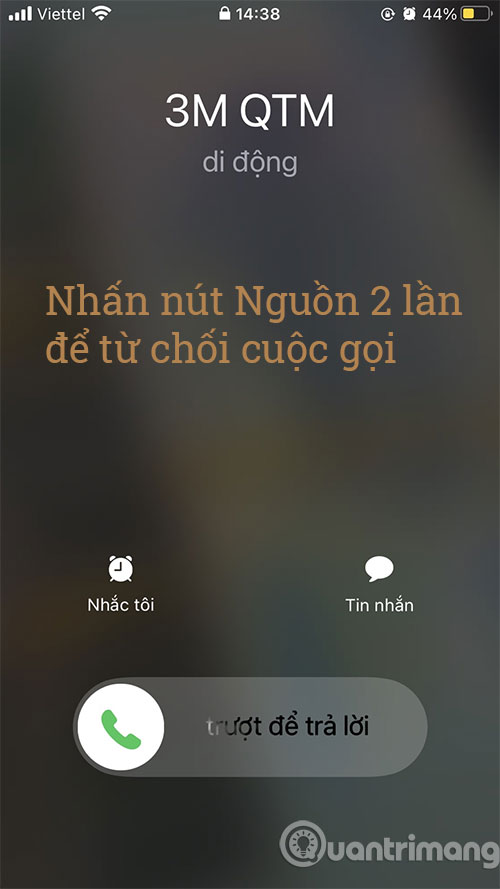 Depending on the iPhone model, the power button will be located on the top of the device or on the side of the device. Rejecting a call through the device power button will help users when we are on the road, in a meeting, … can not hold the phone to turn off directly on the screen interface.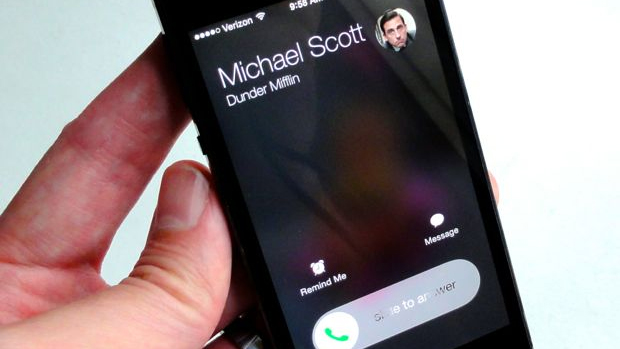 2. Turn off calls on iPhone with EarPods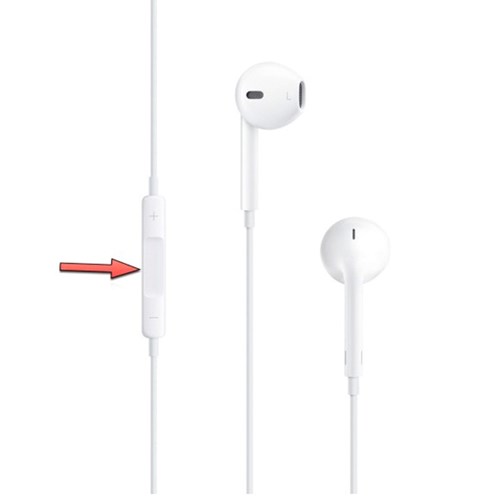 If you're using EarPods with your phone, you have one more way to reject calls on iPhone when the screen is locked. To reject a call with the headset, simply press and hold the EarPods control center button for 2 seconds. You will now hear two beeps indicating that you have successfully rejected the call.
3. Reject calls on iPhone with Apple Watch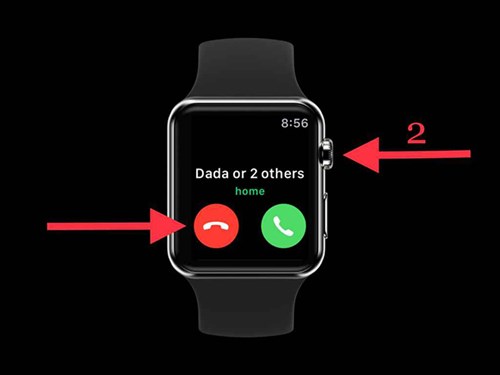 In addition to the above, you can also use Apple Watch to reject unwanted calls on iPhone. To decline, you press the red reject button or press twice on the Digital Crown on the watch, then the phone will automatically reject the above call.
So you know 3 ways to reject unwanted calls on iPhone, as well as how to quickly turn off calls on iPhone through the power key on the device. If it is not convenient for us to press the Reject button, using the power button is the simplest way.
Hope the above article is useful to you!
Source link: 3 fastest ways to reject calls on iPhone
– https://techtipsnreview.com/