In the process of using the computer, I believe that sometimes, you want to lock the computer keyboard to do something, right. For example when:
Clean the keyboard for the computer.
You want to switch to using an external keyboard.
Young children play with the keyboard while watching the video so you want to lock it….
Yes, and in this article I will introduce you one the software supports keypad lock on Windows extremely useful and gentle named KeyFreeze and Keyboard and Mouse Cleaner.
I. Instructions on how to lock the keyboard and computer mouse
Read more:
NOTE: Before doing this, you should check if your computer supports keyboard key shortcuts or not. Because many current laptops have built-in keyboard lock feature with keyboard shortcuts already.
#first. How to lock keyboard and mouse with KeyFreeze
Personally, I really like this software, this is an extremely compact and easy to use software. Support you to lock both keyboard and mouse with just 1 click.
However, please read it carefully before proceeding, so as not to panic when you do not know how to reopen :)) I tested it on Windows 10, it works very well.
+ Step 1: Download KeyFreeze software (https://keyfreeze.com/) | Download link / Link backup
+ Step 2: After downloading, double-click on the downloaded file => select Install to start the installation on the computer.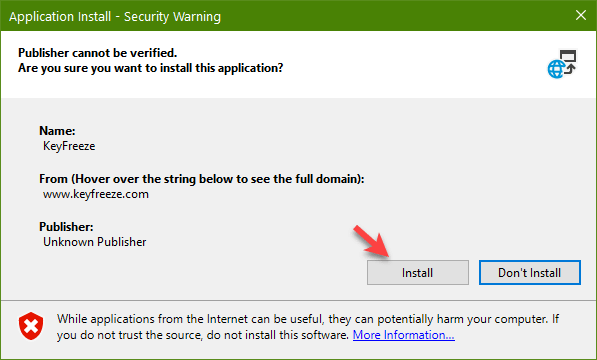 + Step 3: After the installation is completed (very quickly), the main interface of the program will appear as shown below. Now you want to lock the keyboard and mouse just press the button Lock Keyboard & Mouse is to be.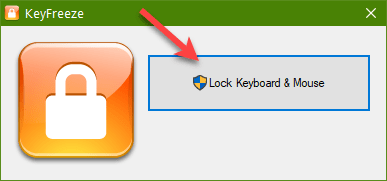 Keyboard and mouse will be locked within 5s countdown. Note that after the lock is completed, you will no longer be able to use the mouse and keyboard. But of course the content that is active on the computer still works normally.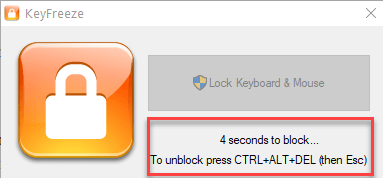 To exit the keyboard and mouse lock mode, press a combination of keys CTRL + ALT + DEL => then press the key ESC (or click Cancel) is done.
=> That's why you have to read the article carefully, or else don't know how to reopen :))
NOTE: Because the program does not create a Shortcut on the desktop, if you want to use it in the next time, press Windows + S to open Windows Search up => search with keywords keyfreeze => then select Open to open.
Or is that you can choose Pin to Start or Pin to taskbar to pin it in the easiest position to turn on.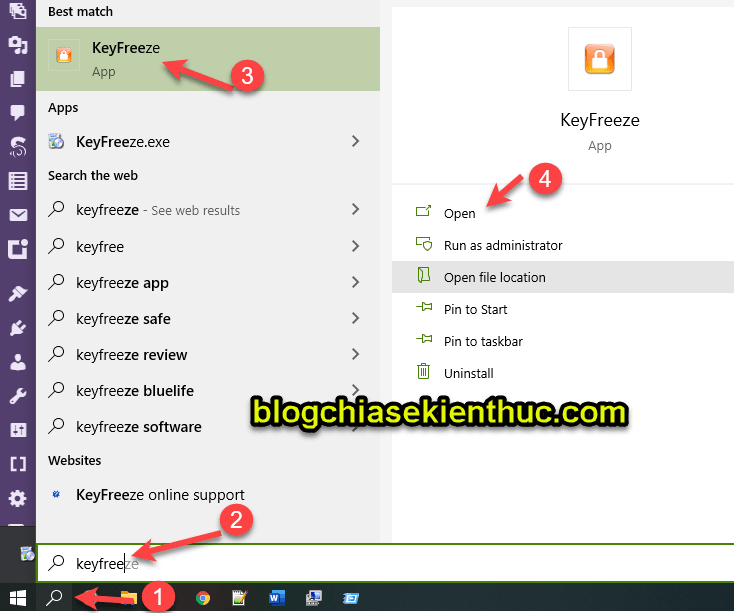 #2. How to lock the computer keyboard on Windows 10
Keyboard and Mouse Cleaner supports most of the current Windows versions such as Windows XP, Windows 7, Windows 8 and Windows 10 so you can feel secure to use it.
Well, the software is called Keyboard and Mouse Cleaner but for Windows 10 operating system, it only locks the keyboard, not the mouse.
I haven't tried with older versions of Windows because I don't have a device to test? If you are using an old version of Windows such as Windows 7 or Windows 8, please test it for yourself and report it under the comments.
But I think the mouse will be locked, because this software has also been in development for a long time – since 2013, so the Windows 10 version has not really been optimized.
Perform:
+ Step 1: You access the road this link / backup link to download files directly from the manufacturer's website.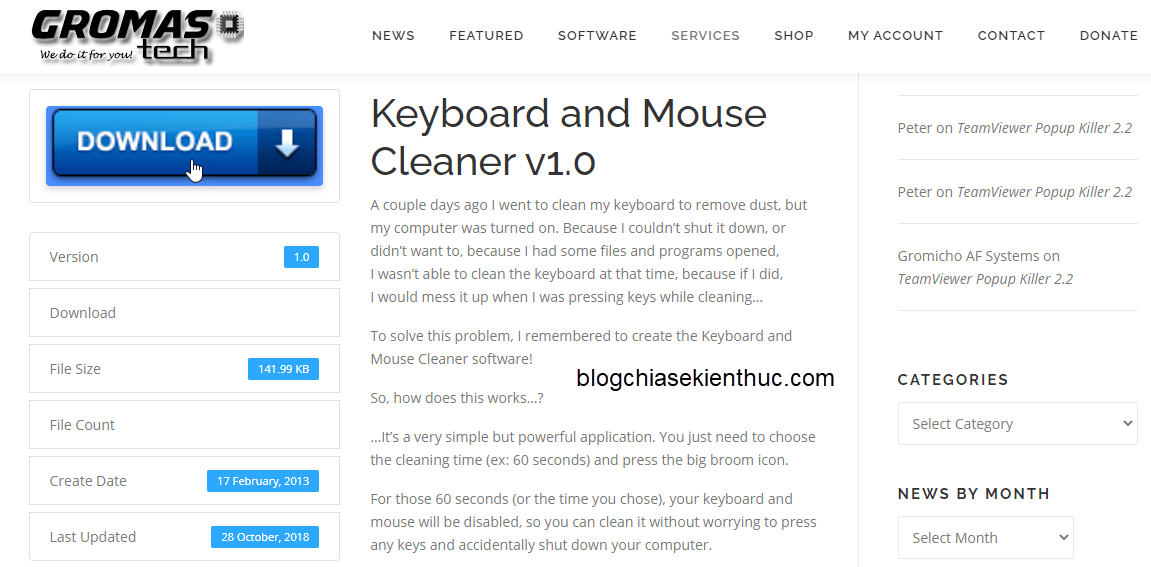 + Step 2: The downloaded file is a Zip file, you proceed to extract the file as usual. In the folder after the decompression will appear the software we are looking for.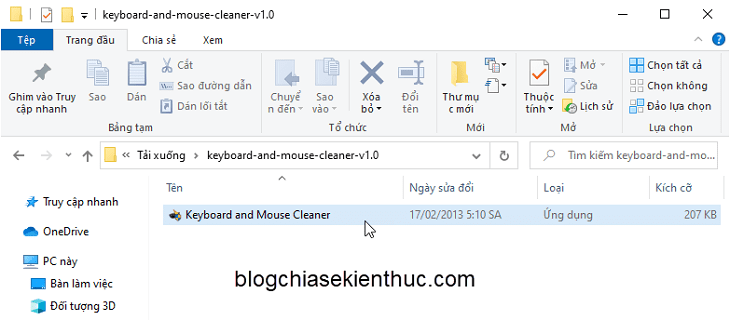 + Step 3: Since it is portable software, you can run it directly after it is downloaded without going through any installation steps, then double-click it to launch the program.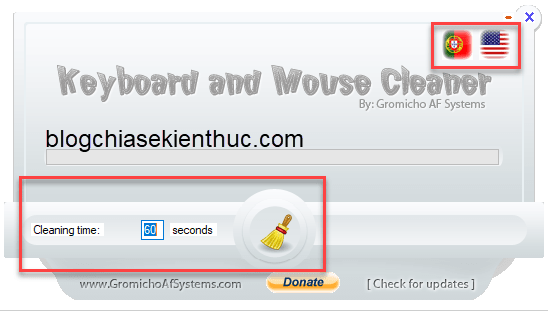 The interface of this software is very simple, the top right is where you choose languages ​​including English and Portuguese.
At section Cleaning time is where you set time to disable the keyboard for a certain amount of time.
This software only allows you to choose the time unit as seconds, so if you want the deactivation time to be longer or accurate at the minute level, you will have to calculate and convert the time accordingly.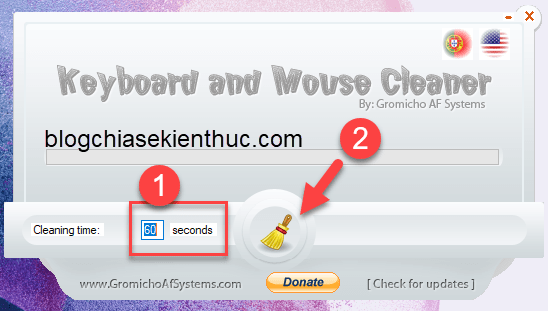 + Step 4: Finally, click on the broom and the keyboard lock process will begin, while waiting for the time to finish, you can only control the computer with the mouse.
Or if it's too urgent and you want to take control immediately, press the sign X to close the software, then everything will be back to normal.
Since this is portable software, open and run, you will not find it on the Desktop or other Windows software management programs.
That means later if you want to use it again you have to find the place where this software is located and open it, but it will not appear in the Windows start menu like other software.
If you want to set up to start the software with the system, it's fine, you can follow this tutorial: How to set up the software to start with Windows is simple
# 3. Computer keypad lock without software
//*read more*//
Bonuses added: There is another very simple way to help you lock the keyboard, which is Uninstall Driver of the keyboard, so the computer will not be able to recognize the keyboard, so you can also apply this way.
However, I do not recommend it because it is a driver, not a normal software, although knowing that you can go to the installation and ask for it to update again, but in the case the computer suddenly fails to load itself. What about the driver 🙂 although this is very rare.
Perform:
Open the window Device Manager (If the operation is manual, it will be a right-click ThisPC/ Computer => select Manager => select Device Manager
Or You can quickly open the Device Manager window by opening the Run dialog (Windows + R) => and entering the command devmgmt.msc => press Enter is done.
Now navigate to Keyboard => then right-click and select Uninstall device. Now you can check if it is okay, if not, you must restart your computer to apply.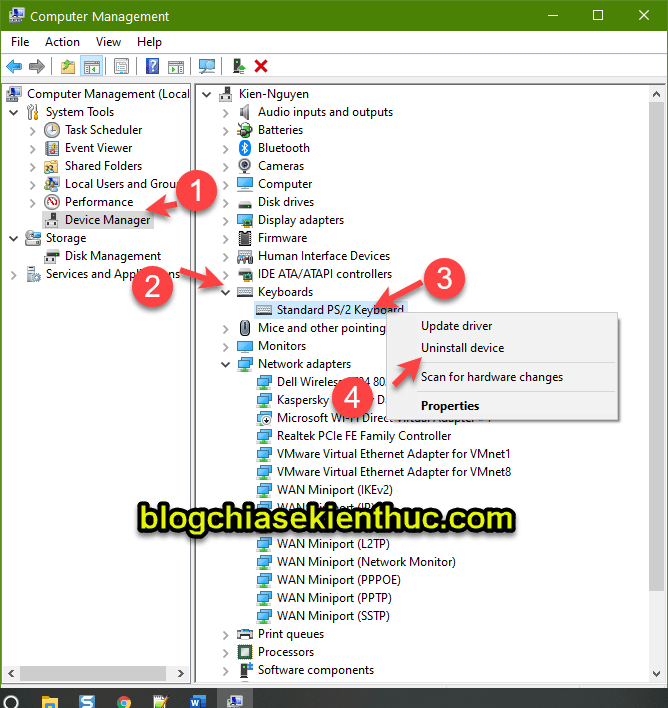 Also in case you want to use the keyboard again, you also do the same as above, but select Update driver or Scan for hardware changes is to be.
II. Epilogue
So I have finished showing you how to use the Keyboard and Mouse Cleaner software to disable the computer keyboard Windows, so you can freely do your own things without affecting your computer.
Through research on the Internet, I found there are also some Computer keyboard support software but has not been updated for a long time, nor can it run on Windows 10. So I am not listed here anymore!
Well, in addition to the software I introduced above, if you know any more software with other functions, do not forget to share with you guys to use it!
CTV: Truong Quang Nhat – techtipsnreview
Note: Was this article helpful to you? Don't forget to rate, like and share with your friends and relatives!
Source: 3 ways to lock the computer keyboard on Windows 10/8/7
– TechtipsnReview