Is your Mac working a little weird? Whether you're seeing ads you can't explain or your system is unusually slow, you might assume the problem is with malware. And you may be right in this case.
Back in 2009, many people wondered if the Mac needed a virus scan. The general consensus at the time was "no", but the Mac has gained popularity ever since – and so it's no surprise that malware infects Macs.
The number of Mac computers infected with viruses and malware is increasing, and if you notice that your computer has the following symptoms, think about the case that it was infected with a virus.
What is Mac Malware?
There have been cases of Mac infected with viruses. Here are some examples:
Wirelurker is communicated through pirated software. It will infect any iPhone or iPad that is plugged into an infected Mac, spread from one platform to another, and collect the device's unique IDs in the process. No one is sure what this malware was for.
iWorm infects users who downloaded pirated software from The Pirate Bay. The iWorm-infected Mac becomes part of the global botnet.
CoinThief infects its users by impersonating legitimate software and stealing any Bitcoin stored on an infected Mac.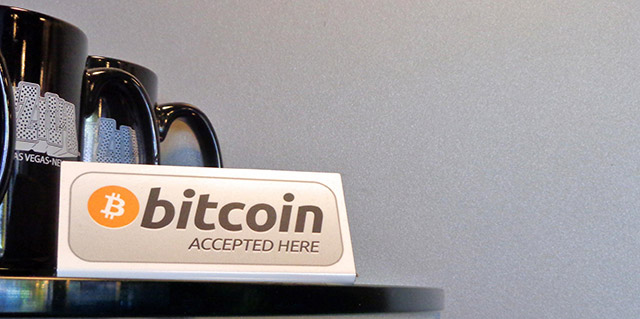 Lessons from these examples
All malware has one thing in common: they infect Mac through software installed outside of the Mac App Store. In some cases, pirated software is the main cause of the problem. In other cases the cause is software from untrustworthy sources.
Simply put: if you never install software outside of the Mac App Store, you have nothing to worry about. There will inevitably be some browser-related exploits from time to time, and Java is also a concern, but if your OS X and browsers are up to date, such virus infections are very likely. unlikely.
And if you install the software outside of the Mac App Store, carefully review it before installing (Find on Google the official download), you have nothing to worry about either.
On the other hand: if you use pirated software or install a plugin at the request of a pirated movie website, you may experience a problem. Here are a few signs that your computer may be infected,
Signal 1: Unwanted ads and pop-ups
Adware is becoming an ever bigger problem on Mac platforms. If you see ads in places where they weren't showing before, there's a good chance you've installed something with the problem. This is especially true if you receive pop-up ads even when you're not browsing.
Symptom 2: Your Mac is slow for no reason

As noted above: some malware on a Mac makes your Mac a botnet, a global network of computers used for all purposes. If your Mac is infected, it can help a website denial of service (DDoS) attack, mine Bitcoin, or sneak CPU usage for similar purposes.
If your Mac is constantly slowing down, even if you don't have any programs open, this might be a possibility.
However, there's a high chance that malware isn't the cause of your Mac slowdown. You should read the article on how to speed up your Mac. If nothing in this article improves your situation, consider the possibility of your Mac being infected with a virus
Symptom 3. The malware scanners confirm that the Mac is infected with a virus
Think your Mac might be infected with a virus? To be sure, use software to scan. Here are a few free programs you can use to scan your Mac and find out any virus problems:
BitDefender Virus Scanner for Mac is a free tool. It won't remove the malware for you, but it will show where to delete them using the Finder.
AdwareMedic scans and removes some of the popular adware on Mac. It's a quick scan, so give it a try if you see too many ads. You will receive a donation request. Please contribute if this program is helpful to you.
ClamXAV is the Mac version of ClamAV, a popular open source malware detection tool. This software is also worth considering.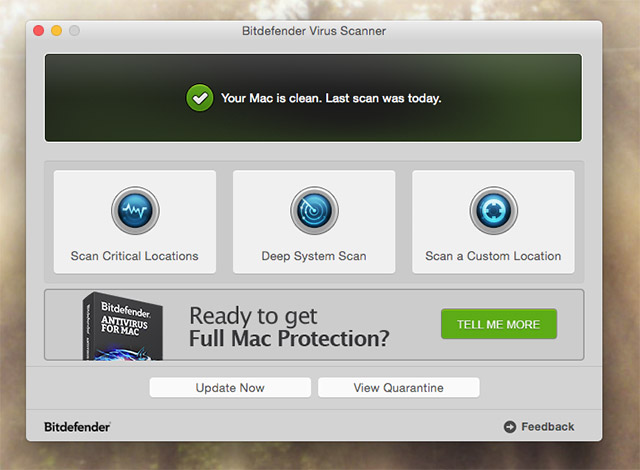 If none of these tools show anything out of the ordinary, then your Mac is not infected. Or to be quiet, you can try adding 9 best antivirus software for Mac.
What security does a Mac have?
Your Mac has protection in place and keeps it safe from malware, although taking all such measures isn't entirely easy. Here are a few reasons why you don't need to worry too much:
Gatekeeper: Helps protect Macs, preventing users from installing unsafe software. By default, this means that anything other than the Mac App Store can be configured to block, especially apps from unknown developers. Of course, many Mac users disable Gatekeeper entirely so they can run whatever software they like, including the ones they've built themselves. Hope every user will research the apps they run before installing.
Sandboxing: Apps installed through the Mac App Store have very limited access to the larger system, a restriction that prevents one app from messing with the entire system.
XProtect: Formally known as File Quarentine, it is an anti-malware program you probably didn't know you had. As part of OS X since 2009, it doesn't look like Windows antivirus – it's completely hidden from most users. You can't open the program and scan it yourself, and you can't install the update manually. But if you get infected with a virus, this program will notify you. It also prevents you from opening infected files.
Obscurity is another advantage of the Mac. Macs have a growing market share today, but for a long time there were very few working computers running OS X on the network that the malware creators didn't bother to target. This is called "Security Through Obscurity" – STO – obscure security. Today, of course, with a growing Mac user base, STOs are no longer a macOS advantage – but Windows remains a major target for malware makers.

Your computer isn't infected with a virus, but do you still want to get notified if there is one in the future? If you want to be notified of malware on a Mac, we recommend using TheSafeMac.com. Please consider signing up if you want to be notified.
Remove viruses or malware on Mac
Many Mac users claim that they cannot get viruses, spyware, worms, or other malware. This is not true, although there are fewer viruses and malware targeting Macs than Windows laptops and PCs. Some of the well-known examples of malware for Macs include:
MacDefender
MacProtector
MacSecurity
These names sound like anti-virus products, but they are actually malicious and designed to trick Mac users into submitting their credit card or Apple ID account details. Don't download them!
The two main risks facing Mac users are false warnings and pre-installed malware. If you see any kind of message while browsing the Internet with the "problem detected with your Mac" line, then it is most likely an attempt to get you to download malware. Instead, make these tips a part of your daily Mac routine.
Ignore notifications
If you downloaded anything from the website, exit Safari (or whatever browser you are using), go to the folder Downloads and drag any of the items in there Trash. Then clean up Trash. Avoid visiting the site again as it may have been hacked.
Exit the infected application
If you think malware is already installed on your Mac – especially if you see a pop-up message asking for Apple ID or credit card details, exit the app or turn off the software that you think may have been infected.
Open Activity Monitor and look for the application in question or search for malware from the list of names above. Once you've identified the malware, click the button Quit Process, then exit Activity Monitor. Next, go to the directory Applications and pull in unwanted software Trash and clean up Trash.
Software and application updates
Finally, make sure all your software and apps are up to date. Also make sure that your Mac is running the latest operating system and that you have installed any updates directly from Apple.
As with Windows PCs, you should have strong protection for your Mac. Reference: 9 best antivirus software for Mac to find the right choice!
See more:
Source link: 3 ways to tell if your Mac is infected with a virus
– https://techtipsnreview.com/