There are many causes of errors Unable to open PDF file. From time to time after upgrading Windows operating system, it may sound unrelated but you may also encounter this error.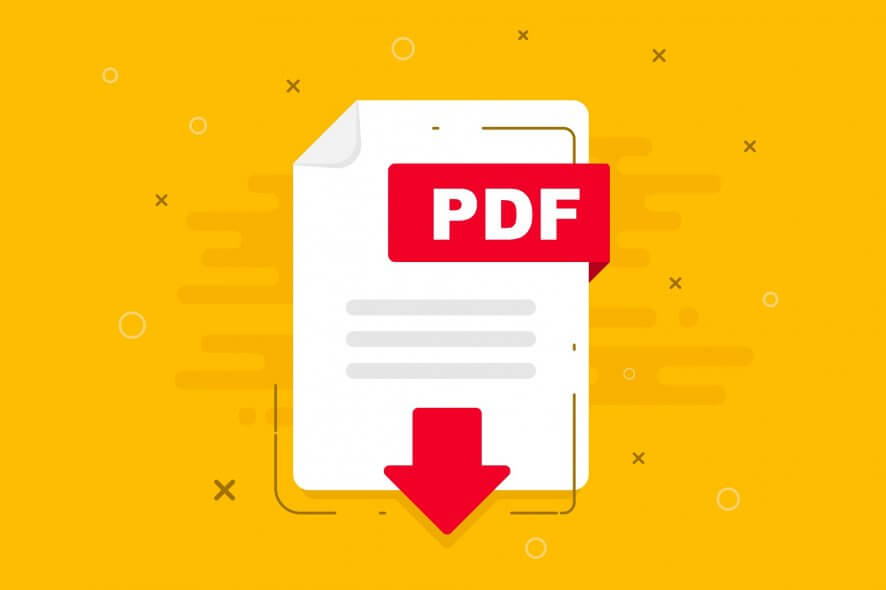 Advertisement
Let's go together first GhienCongListen Find out if there are any possible reasons why your computer can't open PDF files.
Reader or Acrobat version is too old
PDF files created with non-Adobe software
The PDF file is corrupted or damaged
Reader or Acrobat software is faulty
PDF file of unknown origin
There are many other errors, but the above are the most basic errors, which are considered the source of all PDF problems on Windows 10 that people often encounter. The majority of users who get this error are those who switched from Windows 7 or Windows 8 to Windows 10. When you try to open a PDF file, the system will not display an error message or open the file for you. Your mouse pointer will rotate for a few seconds and then no window will appear.
Advertisement
If you are facing a similar situation then you have come to the right place. Let's work with GhienCongListen to manipulate the following 5 ways in turn.
5 ways to fix the error of not opening PDF files
1. Install the latest Adobe Acrobat

Advertisement
If you're using an outdated version of Adobe Acrobat, it won't be able to open all of your PDFs. Adobe regularly updates its Acrobat and Reader software.
That's why you are always encouraged to update. Get the latest software from the official release page of Adobe. There, select the version that matches your current operating system and press the . button Download.
Updating to the latest version can fix almost any conflict in your system. This will solve the problem if the current version is buggy.
Furthermore, the latest update fixes several other bugs and improves security to keep the software running smoothly.
2. Disable Protected mode at startup
The core of this problem lies in the settings. If you get an error with a message related to Protected mode, follow the steps below to fix it.
Step 1: Start up Reader. You can type Adobe in the search bar for easier access.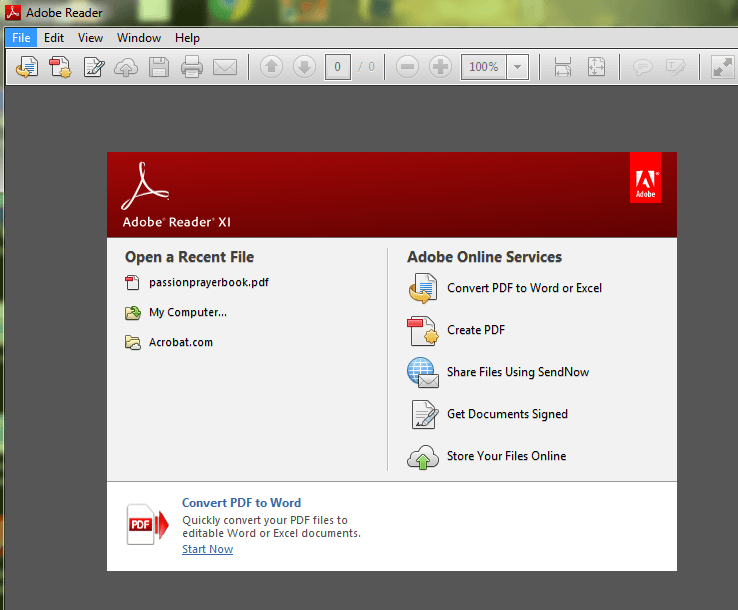 Step 2: Click the button Edit located on the top menu bar.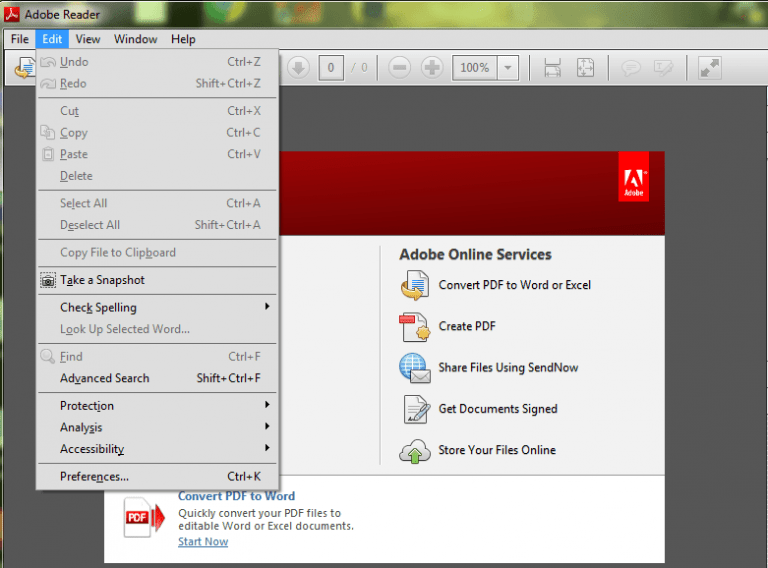 Step 3: Click on the box Preferences located at the bottom of the menu Edit. A new window will appear with many different categories.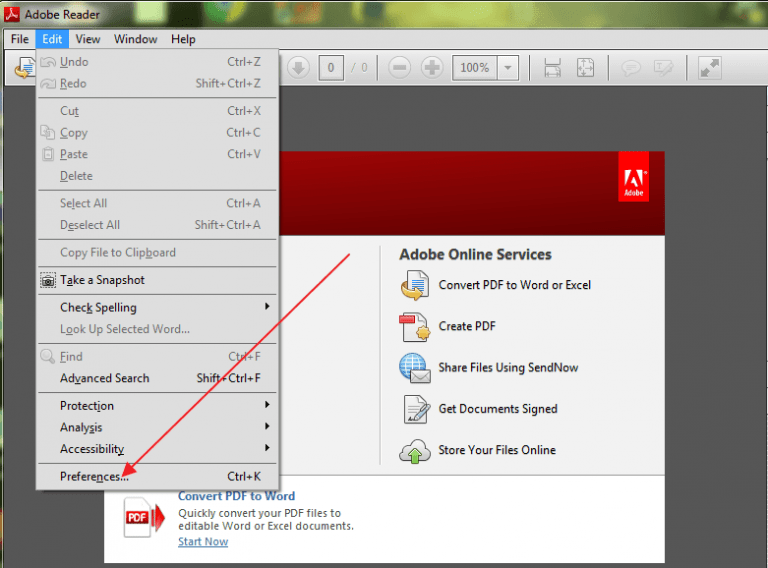 Step 4: At the window Preferences hey, choose Security (Enhances).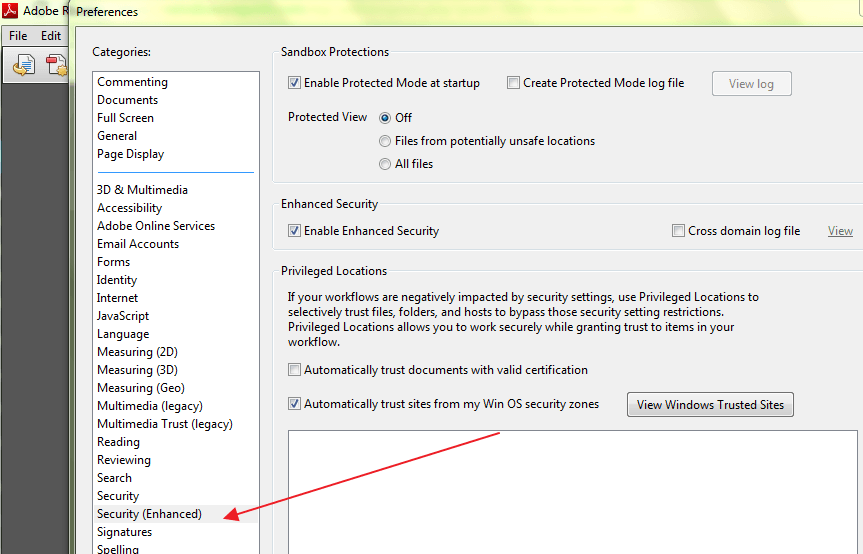 Step 5: Under section Sandbox protectionsdisable Protected mode at startup by unchecking the box next to it.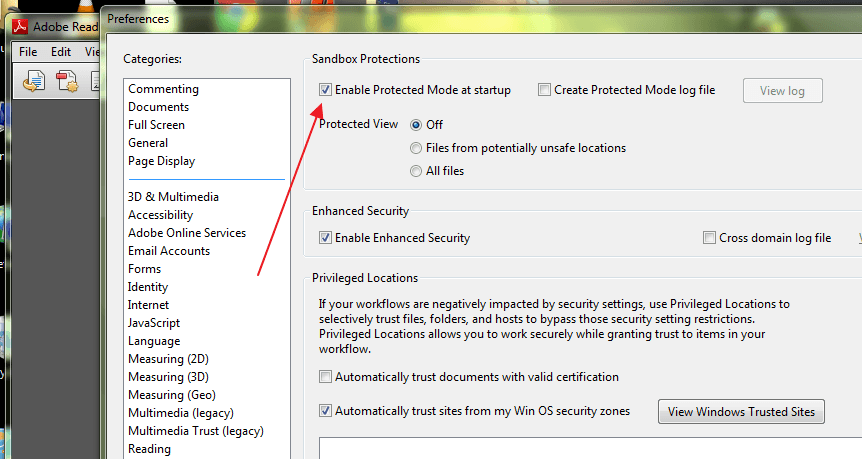 Many users report that they have fixed the error of not opening PDF files by manipulating the name.
3. Get the PDF file again if the file is corrupted
This is not a very common error, but there is always the possibility that the software used to create the PDF file behaves unstable when exporting the PDF file, causing the PDF file to become corrupted. If possible, ask the person who created the PDF file, who sent you the PDF file, to do this again.
The process of sending PDF files over the network or copying via USB can also encounter errors. So don't be subjective without trying again. Especially in case your computer can still open other PDF files normally.
In addition, some users use Microsoft Outlook to send and receive an email stating that they cannot open the PDF attachment in the email. This can also be seen as a common problem.
Watch now:
4. Convert PDF files to an earlier version
Sometimes you can't open DPF files because they were created with non-Adobe software.
PDF files created by unofficial software may not conform to the standards and specifications of a PDF file created by the official Adobe Acrobat software.
Different versions of Adobe Acrobat software produce different versions of PDFs. Typically, older versions will have less stringent standards, not following the same standards as later versions. If you can't open the PDF file but encounter error messages related to the software version, you should convert that PDF file to an earlier version to be able to open the file.
5. Fix the installation of the software
The Adobe Acrobat software, Reader, or the resources they are using may be damaged, resulting in the inability to perform the task correctly. The solution here is to fix the installation of these software.
You can do this with Control panel or an easier way is to start the software and select Help > Repair program installation.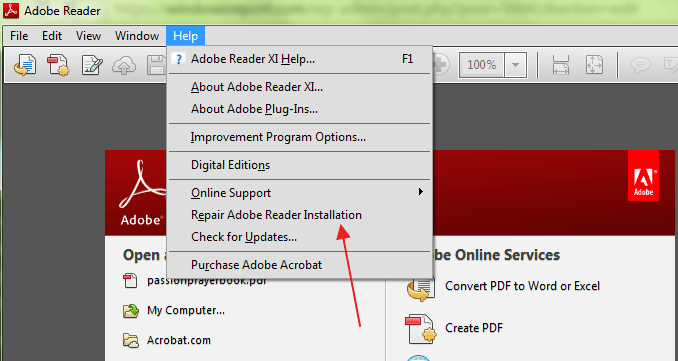 Most of the errors you encounter while opening PDF files are caused by one of the above errors. Equally important is to make sure that your operating system can recognize the PDF file.
For example, the browser Microsoft Edge is not only the default browser of Windows 10 but also the default installed PDF reader. You should tweak it to make Adobe Reader your default PDF reader better.
Why can't I open the PDF file?
1. No software to read PDF files yet
Most PDF files almost don't need a file reader to open. From Windows 7 operating system and above, you can open PDF files directly. However, there are still some PDF files that cannot be opened directly, you need to install PDF reader software. Currently, there are two software that read PDF files that are used by many people: Adobe Reader and Foxit Reader. When installing make sure you are installing the latest version.
2. The computer does not recognize the PDF file
In Microsoft Windows there is a feature to identify PDF files, but for some reason it is removed when the PDF file is sent by mail. If the file does not end up in a PDF file, Microsoft Windows will not be able to open the file.
The cause of this error may be because the name of your PDF file or the archive folder is Vietnamese with accents that make Foxit Reader unrecognizable. That means the Foxit Reader software you are using is too old and does not support Unicode or accented Vietnamese. You just need to edit the PDF file name to an unsigned Vietnamese file name as well as the folder where it is stored.
3. The PDF file is corrupted
Another cause may simply be that the PDF file you downloaded is corrupted. Please try to download again or use another computer to try to download and check again.
Epilogue
GhienCongListen has guided you 5 ways fix error can not open PDF file. If you have any questions or suggestions, please leave a comment below. Good luck.
Maybe you need:
Refer to Windowsreport
Source: 5 effective tips to fix the error of not opening PDF files
– TechtipsnReview