Apple announced its latest version of iOS at WWDC this past week. The latest version of the iPhone operating system brings a number of convenient features such as personalizing the lock screen, fixing iMessenger, separating the image background… However, some of these features are said to be quite familiar to many people. Android users. Let's take a look at 6 new features on iOS 16 but "old" on Android.
Live Captions
The most prominent feature in the newly released iOS 16 version is Live Captions. It is a tool that allows users to directly translate chats, audio, and video in real time. In 2019, Google first launched Live Caption on Android 10, automatically translating and displaying subtitles for any audio files on the device.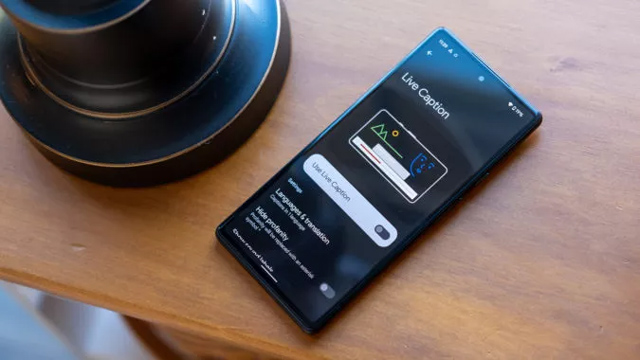 Apple claims that iOS16 will support Live Captions for Facetime calls as well. This is also said to be similar when Google supports the Live Captions feature for calls, video calls or voice messages.
Lock screen widgets
One of the big features Apple released on iOS 16 is the lock screen widgets. It allows you to track weather information, events, time or even alarms right on the phone's lock screen. You can also have different lock screens depending on your preference. This feature sounds quite handy, but it also soon appeared on the Android operating system.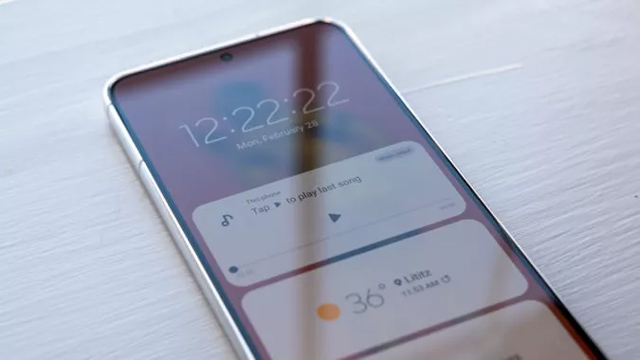 Lock screen widgets have appeared on Android operating system since 2012, on Android 4.2 version. It allows you to add a clock, calendar and many other widgets to your phone's lock screen. However, in Android 5.0, they have been almost completely removed. You can still experience this feature when using Samsung's One UI.
Share photo gallery
Google Photos has long offered photo sharing, allowing you to share your photo library with loved ones as well as allowing them to add photos to the collection themselves. This Google service also allows you to add photos to albums through facial recognition. So you can comfortably add photos of your loved ones to each individual album as desired. Google Photo even suggests contacts based on collected images.
Apple borrowed this idea to apply and customize it into iOS 16. Shared Photo Library on iCloud already allows users to share photos and videos with up to 5 people. At the same time, following Google Photos, this feature also helps users to self-categorize libraries based on the date taken or the person appearing in the photo.
Translate through phone camera
Another feature that Apple "learned" from Android is translating through the camera. Apple devices updated to iOS 16 can now directly translate text content on images. You just need to point your phone's camera at the text content to get the translation easily.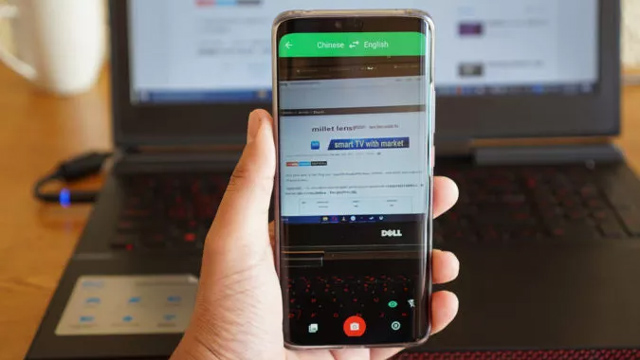 On Android devices, this feature has appeared for many years through the Google Translate application. It allows you to navigate your phone camera to the text content to get the translation directly. Although it has been "learned", this feature on iOS 16 is still a bit limited when you need to take a photo and then the translated content will be overwritten with the original text content.
Recall and schedule emails
Apple also announced that its Mail app can now recall sending emails, along with the ability to schedule emails. This is very useful when users type the wrong text or send the wrong email or message to someone else.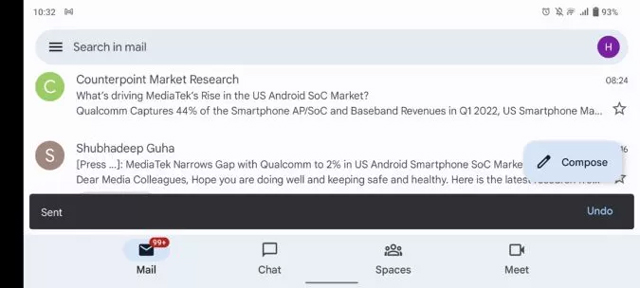 However, this feature has also appeared on Gmail for a long time. In fact, the ability to recall sent email was first announced by Google in 2009.
Resize application window
This is not exactly a feature on iOS 16 but a feature on iPad OS 16. However, this app window resizing feature is also said to be "referenced" by Apple from Samsung's tablets.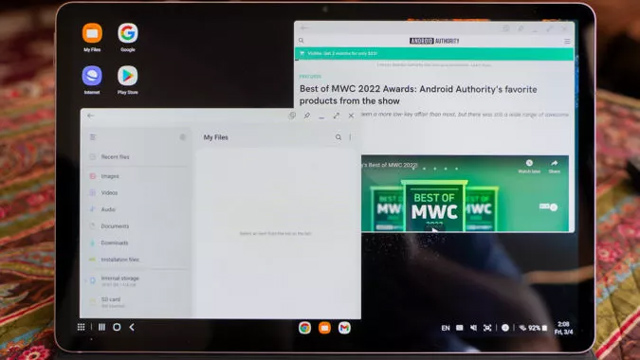 Samsung has long offered overlapping, resizable application windows on its tablets, especially when using Dex mode on the tablet itself or through an external display. This feature has been hidden in the Dex Labs settings after its release for some time, while some apps cannot be resized.
The fact that operating systems learn from each other to become more and more convenient for users is no longer a new thing. Previously iOS 14 was also said to learn from the Picture in Picture (PiP) feature, the display interface. display calls, change the default web surfing application … of Android.
Source link: 6 new features on iOS 16 that Android has had for a long time
– https://techtipsnreview.com/