If you notice, you'll see that the Windows 11 taskbar now includes a built-in chat feature that allows you to communicate and collaborate quickly through Microsoft Teams. So how does this feature actually work? Let's find out below.
This is a default icon on the Windows 11 taskbar
Like Microsoft's previous efforts to bring live chat to Windows with widgets like "My People" and "Meet Now," this new Teams Chat app appears as a feature icon. direct link on the taskbar. That is, when you click on the icon, it immediately points to a specific application owned by Microsoft — in this case, Microsoft Teams. Teams Chat can be temporarily understood as a "subapplication" of Microsoft Teams, located right on the taskbar so that Windows 11 users can quickly access it when needed, and act as the default chat application of the operating system. onion.

To use Teams Chat, you must first sign in to the Teams app with a Microsoft account. Then, if you click the Chat icon (it looks like a purple bubble with a camera icon inside), a small window will pop up on the taskbar. It contains recent chats, and you can also start a new one by clicking the "Chat".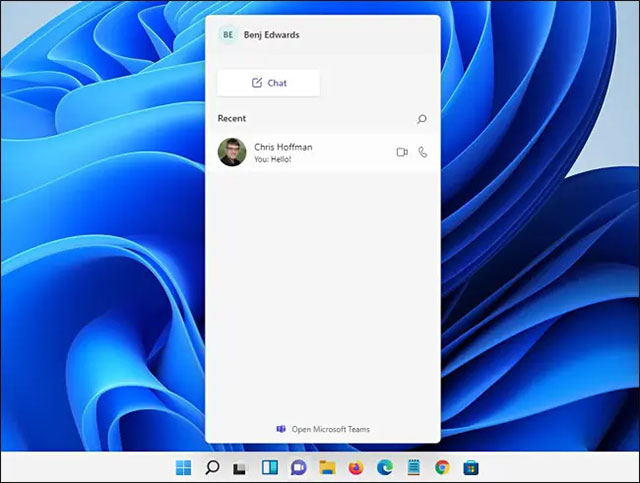 Overall, the app has a pretty basic interface and is easy to use. Everything works relatively smoothly and is responsive enough to provide a pretty good overall experience.
Works similar to an instant messaging app
Anyone familiar with using AOL Instant Messenger, MSN Messenger, or Apple iChat before will notice an immediate familiarity when using Windows 11's new chat feature.
Although Teams Chat does not show the online/offline status list of contacts like the chat apps mentioned above. But in exchange for the simple back-and-forth chat interface, along with the feature set for editing fonts, attaching files, sending emojis, and GIFs in the bottom row, will bring familiarity to all. everyone.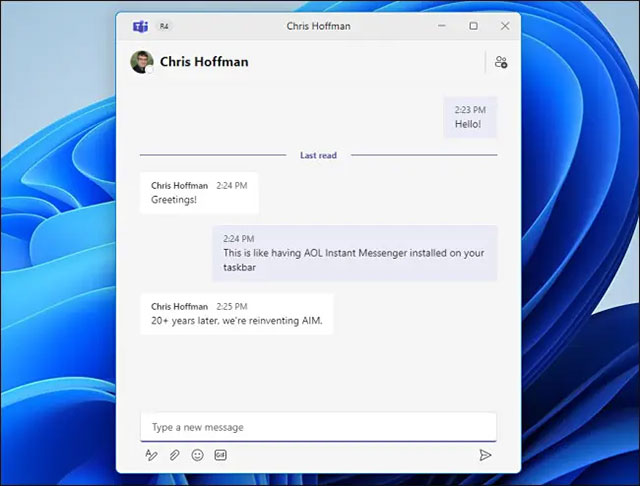 Need to say more about Teams Chat's file sending feature. If the files you send are text files or Word files, they are automatically uploaded to OneDrive for collaborative editing. (This may change in future releases, as the feature is still in development).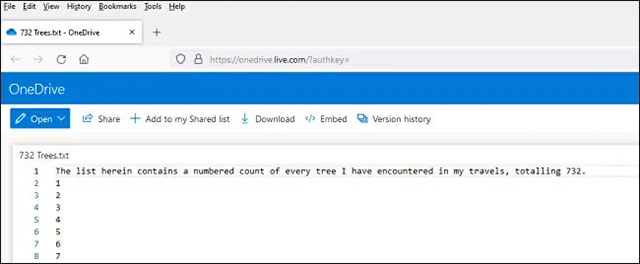 You can open chats in the full Microsoft Teams app
If you want to chat with more people at the same time more efficiently or take advantage of other features like built-in calendar and task assignment, you can click the "Open Microsoft Teams" link at the bottom of the chat window to open the call. this chat in the Microsoft Teams app.

After you click the link, the small chat window will disappear and the full Microsoft Teams app will open. Here you'll see any existing chats, as well as notifications about group activity and collaboration calendars.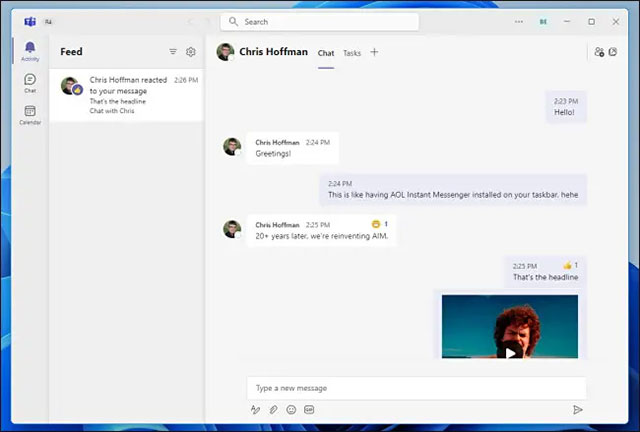 If you close the Teams app, you can still quickly access your existing chats by clicking the Chat icon in the taskbar again.
Voice and video calling features will be added in the future
At the present time (early August 2021), the Teams Chat Windows 11 chat feature is still under development. In the chat view, you can see the voice calling and video calling feature icons. While these features are still under development and not yet available, they will certainly be added soon.
As Microsoft continues to update Teams for Windows 11, the company can add quick access to live audio and video calls through a convenient chat window. The connection process as well as ending the call will not be much different.
Above are a few basic features of the new Teams Chat application on Windows 11. Hope you have a good experience with this application.
Source link: All about the new Teams Chat app on Windows 11
– https://techtipsnreview.com/