NOTE: Welcome to the Knowledge Sharing Blog! If you encounter any errors during use, such as error in download link, slow loading blog, or unable to access a certain page on the blog … please notify me. via Contact page. Thanks!
To form a complete and functional computer, it takes a combination of many components.
That is why, in my opinion, all components are equally important, none more than the other, and just one of them has an error, it can cause the operating system on the computer to fail, the machine not working properly or even unusable.
But in this article I will talk about the central processor or chip (CPU) – the component is considered the brain of a computer. You can learn more about CPU in the article: Find out more about CPU Core i3, i5, i7 … of Intel
With such importance, after a long time of working with your machine, you should also take steps to check the current state of the CPU, if there are any errors or not.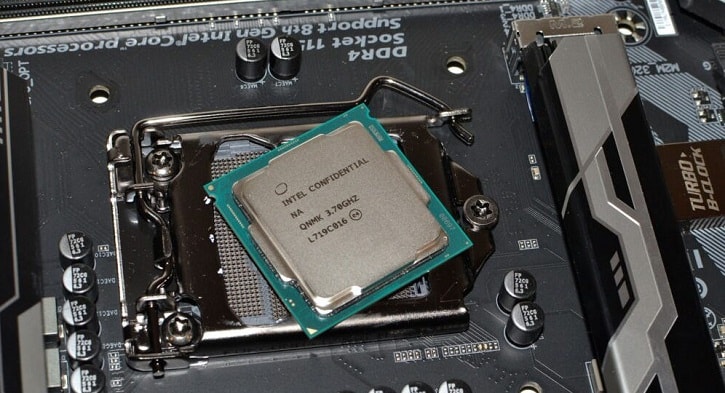 Currently there are many tools to help you check the health of the hardware on your computer, but why do we have to go with 3rd software while that Intel Already have their application software?
And in this article, I will show you how to check the health of the CPU with Intel's official tool!
Read more:
#first. Processor Diagnostic Tool: A tool to check CPU health
CPU is a very important component on a computer, a strong or weak computer will depend a lot on this component. That is why it is also one of the most expensive components in a computer.
CPU is also a fairly buffering component in the computer, very rarely the computer crashes but the error is caused by this component.
But after all, it is also an electronic component, not an iron or a stone, so it can be completely damaged as usual. So you should check the CPU health more often to take measures to fix, handle or replace the work without interruption.
True to its name, Processor Diagnostic Tool is a tool that allows you to check and diagnose CPU health.
The operating principle is also very simple, the software will perform the tests that Intel has pre-programmed on its CPU, if any of the tests fail, it will immediately notify you. .
#2. Processor Diagnostic Tool Manual
+ Step 1: First, visit the Intel® Processor Diagnostic Tool download page here (Recommended because it is always the latest version)! Or backup link here (the version that I use to guide in this article)
=> Then Chấp nhận điều khoản sử dụng to download the version IPDT suitable for 32-bit or 64-bit Windows operating system you are using.
Note: The latest version at the time of writing is 4.1.4.36 and this software requires Windows 7 or higher to work. And if you do not know what Windows 32bit or 64bit is, please review this article.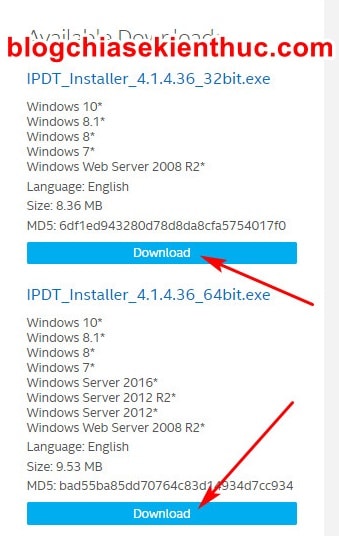 + Step 2: After downloading, open the file IPDT_Installer_xxx.exe up => in this window please click Install to start the installation process Intel ® Processor Diagnostic Tool on Windows 10.
Right after that, all of the installation steps will then be done by Windows and you just need to wait.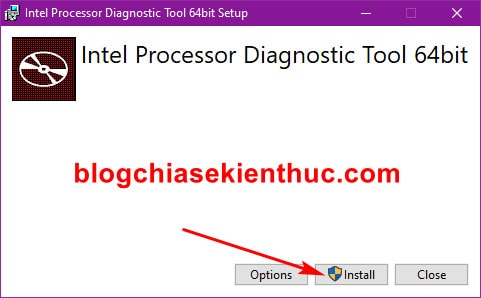 + Step 3: Because this tool is very light, the installation is quite fast, when the installation window appears, check the line Launch Intel Processor Diagnostic Tool 64bit => then press Finish to run the application immediately after installation.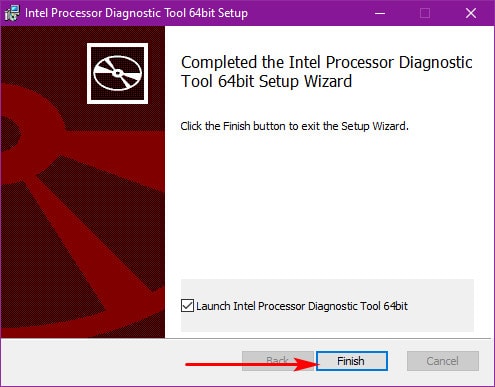 + Step 4: As soon as the application is launched, the UI window is displayed, the CPU health check is automatically started.
This interface has many different parts, so I will explain to you each one so that you can better understand and grasp specifically.
First, umbrella Result and Config On the right side is a list of the tests your CPU will have to perform.
UMBRELLA CPU1Below is the execution of the CPU test.
And Test Summary on the left side is where the Fail or Pass results are returned.
During the Test, you should not play games or do heavy jobs such as Render, Edit video, Stresstest with other software to avoid directly affecting test results.
It is best not to do anything, turn off all applications and software running on the computer before testing to give the most accurate results.
And if the computer crashes during the test, don't worry, there is no virus or anything, it is running at 100% capacity to pass the tests given by IDPT.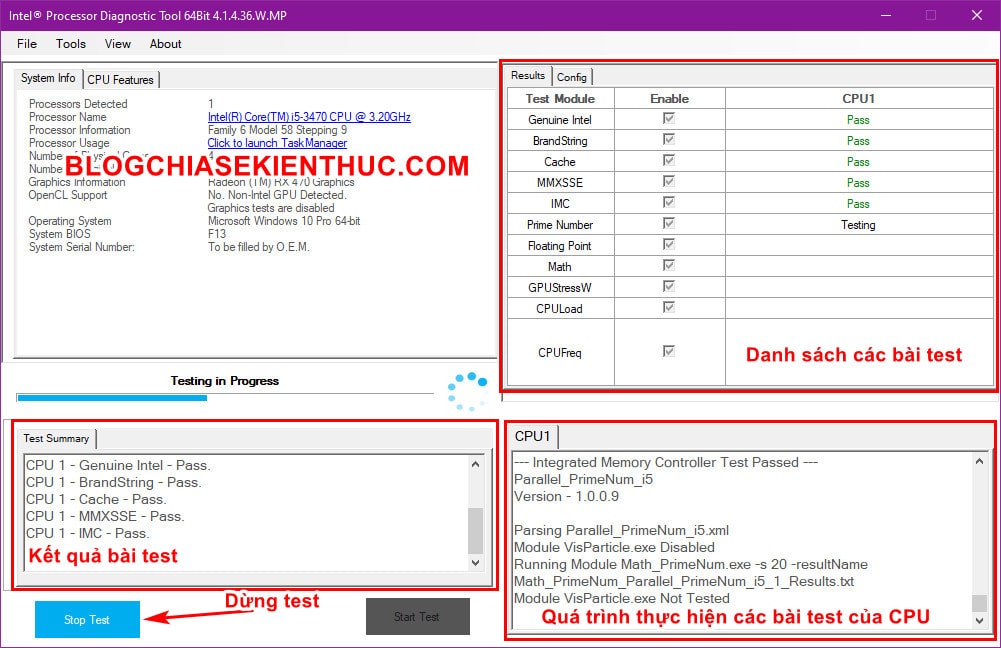 + Step 4: The test is going quite quickly, it takes 3-4 minutes to get the results. If all results are Pass same word PASS Large green background is used in the box Test Summary HAPPY!
Your CPU has passed all the tests and is working completely fine. But if it does Fail In which case, you should go to Google or Groups, the technology forum ask how to do it!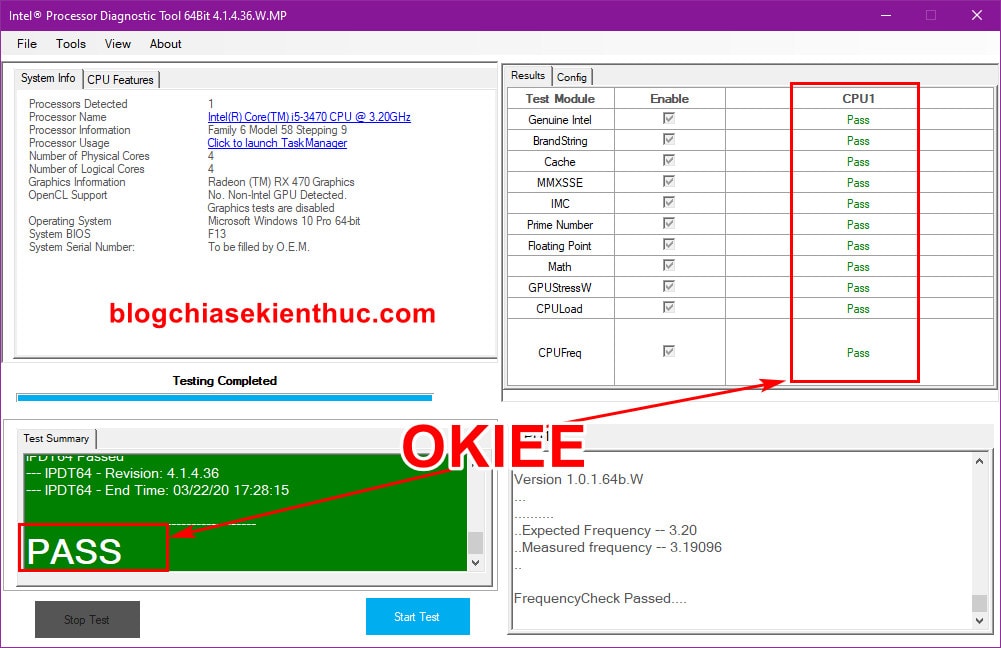 Besides the main function is to check the health of the CPU, you can also use the Processor Diagnostic Tool to see it in the tab System Info About system information such as:
CPU.
Graphics card.
Operating system in use.
BIOS version, …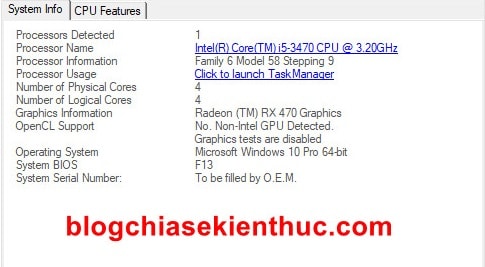 Besides, tab CPU Features will be the place to show all the Intel features that the CPU you are using support or not, also quite convenient for you.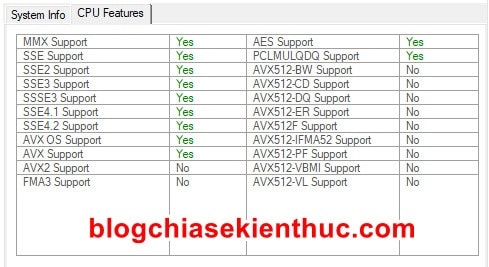 # 3. Epilogue
So I have just detailed instructions for you how to check CPU health using the official tools from Intel.
This is a tool developed by Intel so I don't think it can work with AMD CPUs, of course you can try it, and remember to announce it is usable or not so you guys know ?
Hope this article will be useful for you. Good luck !
CTV: Nguyen Thanh Tung – techtipsnreview
Note: Was this article helpful to you? Don't forget to rate, like and share with your friends and relatives!
Source: Check the health of the CPU using the official Intel tool
– TechtipsnReview