NOTE: Welcome to the Knowledge Sharing Blog! If you encounter any errors during use, such as error in download link, slow loading blog, or unable to access a certain page on the blog … please notify me. via Contact page. Thanks!
There is a case that I believe any technician has ever encountered, that is, there is no line Repair Your Computer when you visit Advanced Boot Options (function of the key F8 , Safe mode that).
So how to enable this feature to fix and fix the computer errors? The answer will be in this article, please refer to the following instructions:
Note: Apply for Windows 7 and above, I have successfully tested on Windows 7, 8 and 8.1 already.

And Windows 10 has not had a chance to test it, if you are using Windows 10, give it a try and give the results below the comments.
Related posts:
Normally when you access Safe Mode, you may only see a menu list of features like this.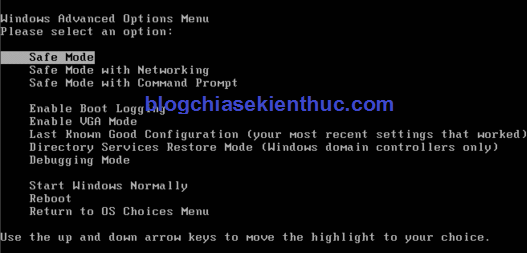 Yes ! current Repair Your Computer here you are. Don't you see it right? To make it appear in the list of modes above, do the following:
How to fix the loss of Repair Your Computer feature in Safe Mode
+ Step 1: Run cmd under admin (Run as adminstrator)
[UPDATE] Article: How to open CMD with Administrator rights (administrator rights) on Windows
For Windows 7, press the button Start => enter keywords cmd => right click cmd.exe and choose Run as adminstrator.
For Windows 8 / 8.1 and Windows 10 you just need to press the key combination Windows + X => and select the line Command Prompt (Admin).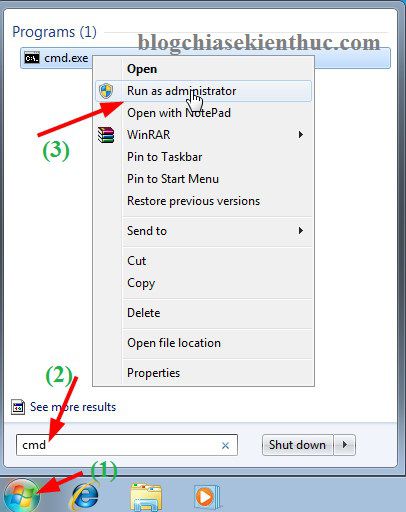 + Step 2: Use the command line reagentc /enable => and press Enter to perform.
If the line appears REAGENTC.EXE: Operation Successful As shown below, it means you activated successfully Repair Your Computer feature and that.

+ Step 3: Restart the computer to test it. After Restart your computer, go back to Safe mode to check the results.
As you can see in the image below, I have successfully activated it. Now, whatever you do, it's up to you ?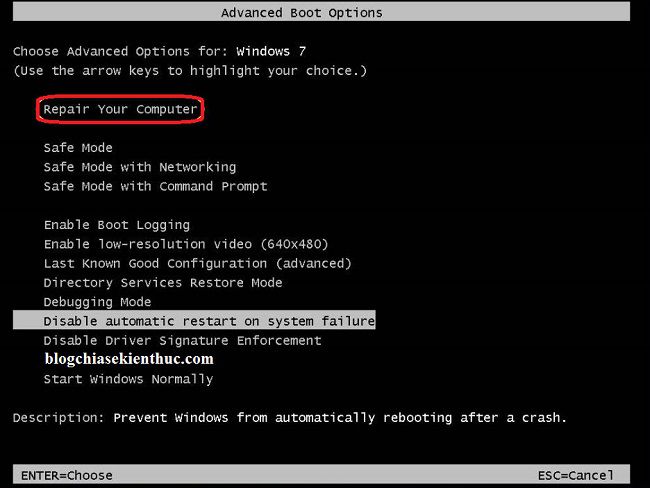 Epilogue
That's all ! Hope with the way Enable Repair Your Computer mode This simple command line will be useful for you.
A little trick, but I think it is also quite necessary in many cases. Okey, I wish you success!
Kien Nguyen – techtipsnreview
Note: Was this article helpful to you? Don't forget to rate, like and share with your friends and relatives!
Source: Don't show Repair Your Computer in Safe Mode?
– TechtipsnReview