Do you believe you can recover deleted messages on Android, with Dr.Fone the following deleted file recovery tool for Android that TechtipsNReview.com will introduce to you will allow you to do this. That way, not only can you easily retrieve deleted messages, but also important data on the device can be recovered.
Instructions on how to recover deleted files on Android phones
Apple introduces delete history and voice recordings in Siri
How to find and delete duplicate files on Android phones
Instructions to recover deleted files on Android
Data Recovery on Android
With this Dr.Fone tool we can easily recover files accidentally deleted by the user's wishes, not only photos or videos can be restored like data recovery applications on Android commonly seen and used, but this Dr.Fone tool also allows users to restore messages and contacts that we accidentally delete, you wrote about Dr.Fone tool Deleted file recovery for Android is full of this new?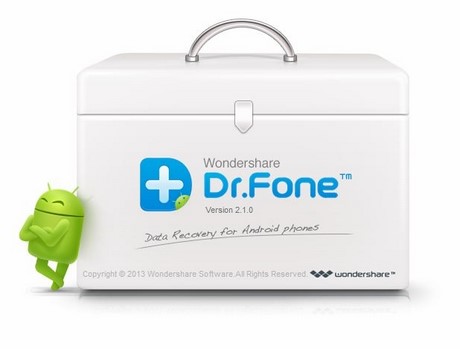 How to recover deleted files for Android with Dr.Fone tool.
Instructions to recover deleted files for Android with Dr.Fone
To be able to perform how to recover deleted files for Android with Dr.Fone you need:
Download Dr.Fone – Deleted File Recovery Tool for Android here: Download Dr.Fone For Android.
+ Requires OS: To be able to install Dr.Fone – Deleted File Recovery Tool for Android on your computer, your computer needs to run Windows XP/ Vista/ 7/8/ 8.1/ 10 operating system.
+ Memory requirements: Your computer needs to have at least 50Mb of free device memory space.
How to recover deleted files for Android with Dr.Fone:
Step 1: Launch the Dr.Fone tool downloaded above to proceed with the installation of this tool.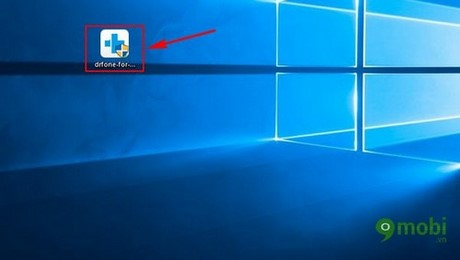 Step 2: At the tool installation interface, we Click Install.
Step 3: The installation is finished, the user presses Start Now to start using Dr.Fone – Deleted File Recovery Tool for any Android device.
Step 4: The main interface of the program appears, divided into many small cells with an extremely user-friendly and easy-to-use design.
Here the main function of the program is also shown in the largest column and the highlight color is blue Data recovery (Data recovery)
Step 5: The user needs to connect his smartphone to the computer, the computer will automatically recognize and scan the recoverable data on the smartphone, the data fields are listed in the left column, the user can You can select individual data fields to restore or restore all data at once.
Note: Now your device needs to be in USB Debugging developer mode, if you don't know how to enable this mode, you can refer to the article on how to activate it. USB Debugging mode on Andorid.
The data scanning process can be slow or fast depending on the amount of data of the user as well as the processing speed of the computer.
So we have just finished learning about Dr.Fone – Deleted file recovery tool for all Android devices, with quite simple usage and detailed instructions above by TechtipsNReview.com believe that you will be fast. Quickly get used to and easily recover deleted files for Android with Dr.Fone, in addition, if you want to backup the applications you have on your device, TechtipsNReview.com will reveal to you an application. Application called Clean Master, Clean Master for Android is not only an application that supports users to manage applications, but also allows users to use the superior features of this application to perform backups. Apps like the steps in the article about backing up apps with Clean Master on Android were previously guided by TechtipsNReview.com, and not only that, you can also speed up your Android device easily and quickly. convenient in the process of using the device through the one-touch acceleration feature Clean Master on Android has been chosen by many people for testing. your device.
https://TechtipsNReview.com/drfone-cong-cu-phuc-hoi-file-da-xoa-cho-android-8953n.aspx
Source: Dr.Fone – Deleted File Recovery Tool for Any Android Device
– TechtipsnReview