Suppose you access any application on Windows 10 and Windows 8 but appear error message This app can't open as below and you are very confused, do not understand what is happening. Don't worry, we will show you how to fix this error in the article below. Please refer.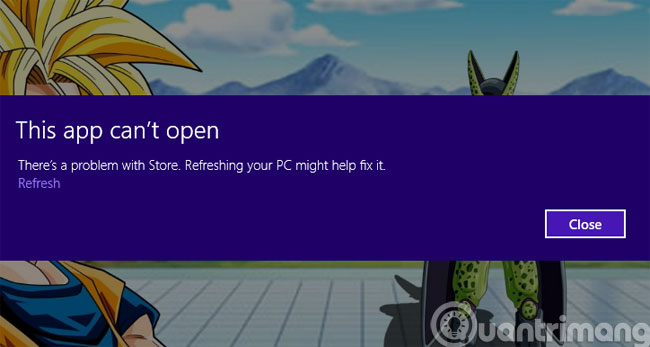 Method 1: Fix error by changing Local Policies
Step 1: India Ctrl+R to open the dialog box Run then enter the command secpol.msc and press Enter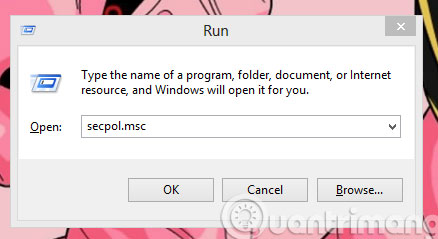 Step 2: At interface Local Security Policy, choose by path Local policies > Security Options then double click on the line
User Account Control: Admin Approval Mode For the Build…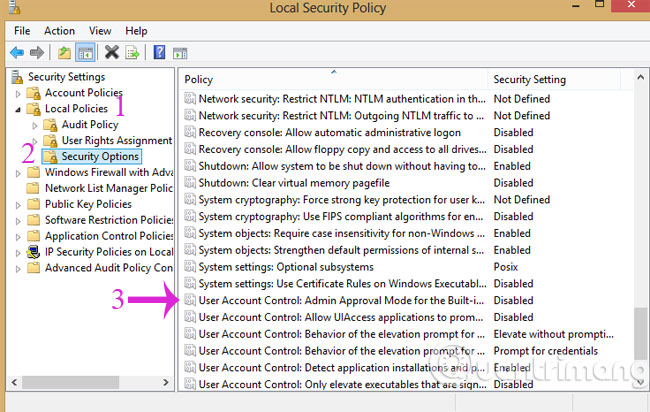 Step 3: In the dialog box that opens, check Enable then press OK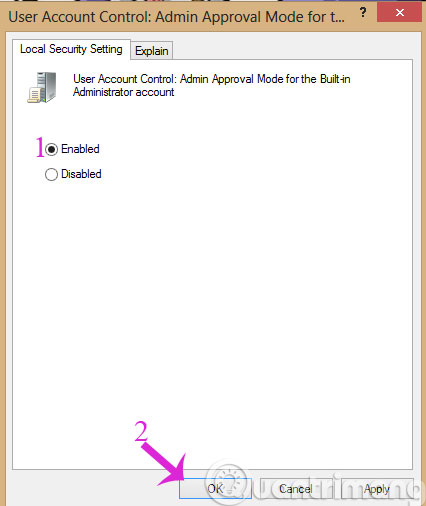 Step 4: Click User Account Control: Allow UIAccess application… then execute Enable as step 3.
Step 5: Press the button Start and enter uac then click to open Change User Account Control settings. In the warning level adjustment bar, drag to level 2 from the top down as shown below: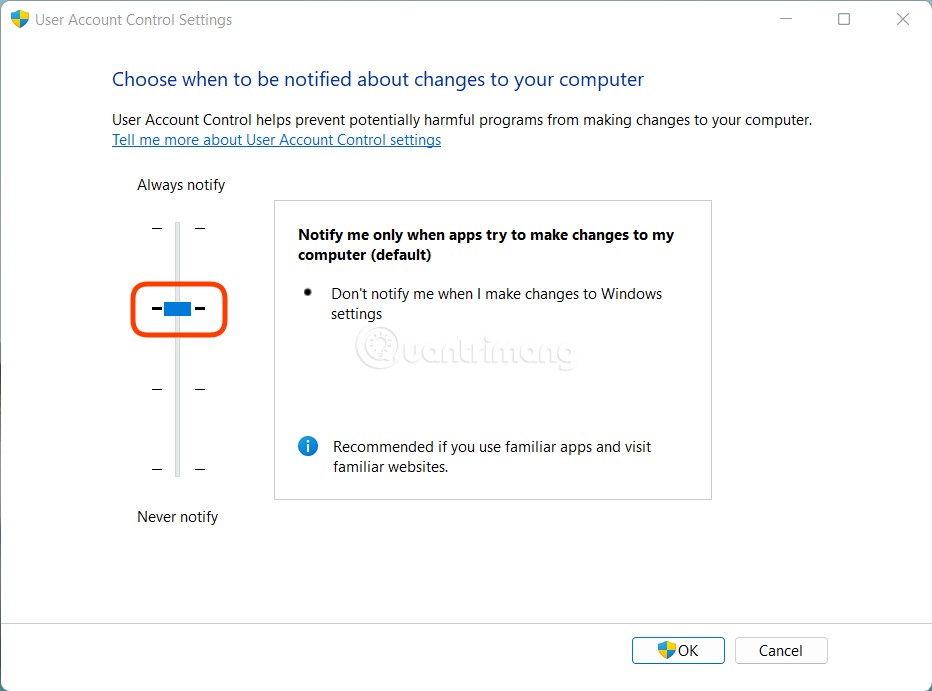 Step 6: Restart the device and you will be able to open the application as usual.
Method 2: Use Registry Editor
This method applies to all machines, especially those running Windows Home edition, which cannot open Local Policies.
Step 1: Press Windows + CHEAP to open Run then type regedit and press Enter to open Registry Editor then search by the following key:
HKEY_LOCAL_MACHINESOFTWAREMicrosoftWindowsCurrentVersionPoliciesSystem
Step 2: Check if the key is available FilterAdministratorToken not yet. If not, right click on the folder System then choose New > DWORD (32-bit) Value. The value of key FilterAdministratorToken should be set to 1.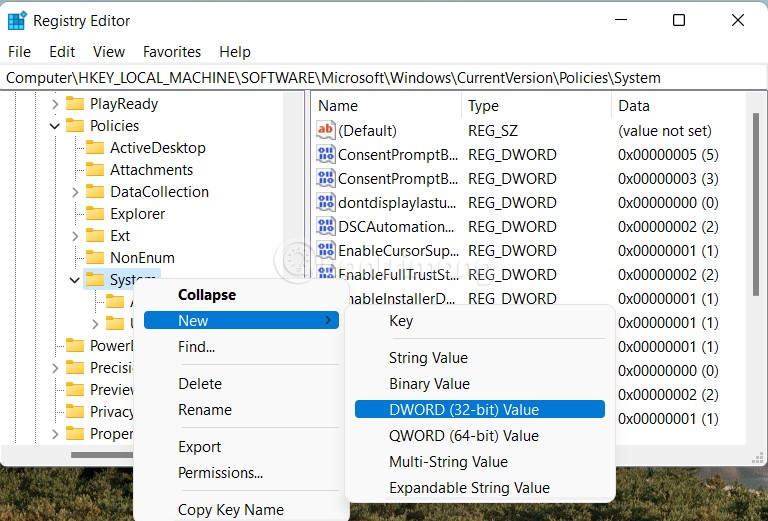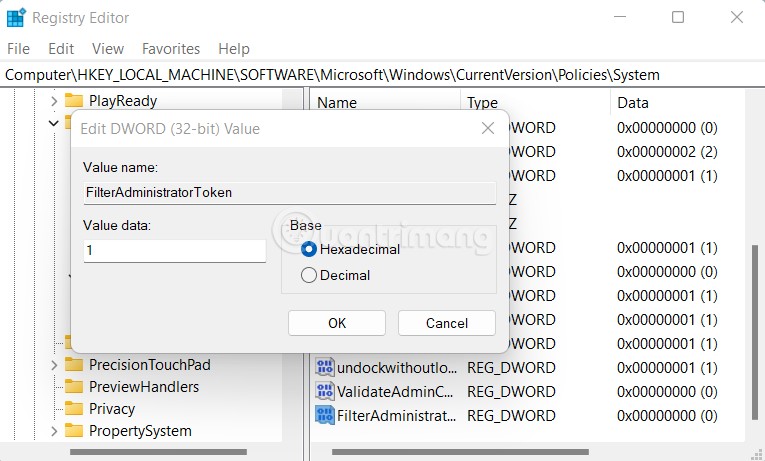 Step 3: Search key EnableLUA in folder System then double click and change the value to first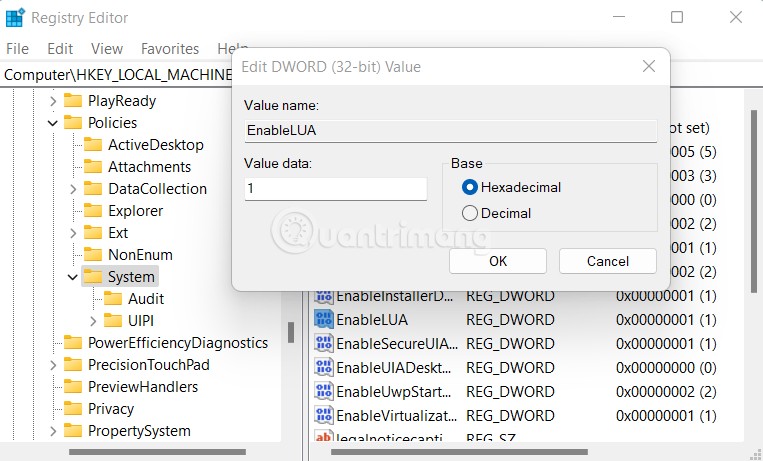 Step 4: Access:
HKEY_LOCAL_MACHINESOFTWAREMicrosoftWindowsCurrentVersionPoliciesSystemUIPI
Then double-tap the item Default in the right column and add the value 0 × 00000001 (1) in the box Value data then press OK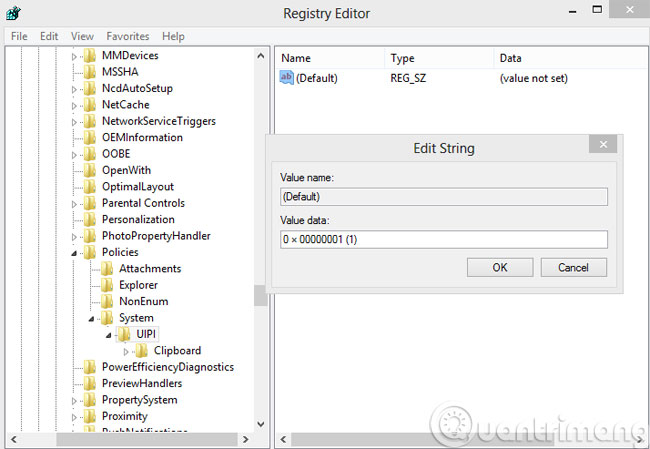 Finally, restart your computer for the changes to take effect.
Good luck!
Source link: Fix This app can't open error in Windows 10, Windows 8
– https://techtipsnreview.com/