NOTE: Welcome to the Knowledge Sharing Blog! If you encounter any errors during use, such as error in download link, slow blog loading, or unable to access a certain page on the blog … please notify me. via Contact page. Thanks!
Ubuntu and Windows are the two operating systems that many users choose to install in parallel, using Dual Boot on the computer, to make the use and switching between the two operating systems more flexible, and easier. .
However, using Dual Boot Windows and Ubuntu can also happen some problems, in which the thing that I find most annoying is that every time you finish using Ubuntu and then re-enter Windows, the operating system Windows will display the wrong time.
That is why in this few know, I will guide you in detail how to fix this banana error. Okay, let's get started now.
Read more:
#first. Fix Windows error showing wrong time when running Dual Boot with Ubuntu (manual)
Actually, at first I thought this error is not much of a big deal, because it only takes a few simple steps to get the exact date and time.
You can press Windows + I to go to Settings => select Time & Language => select Date & time and then edit is all. But no, after I fix it, when I re-enter it, this error will continue to happen.
That's why I decided to fix it. And this fix is ​​also quite simple guys, you just need to configure Windows to use hours UTC just like Ubuntu is fine.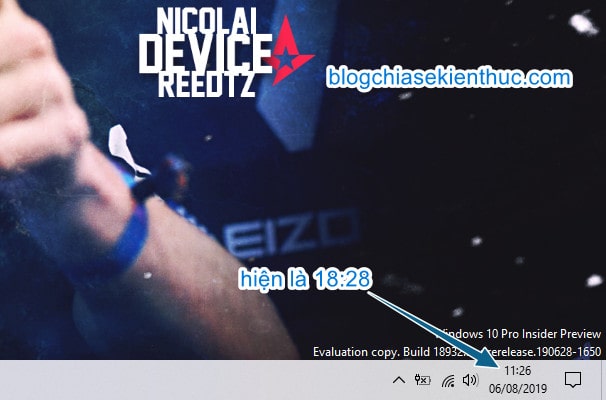 Perform:
+ Step 1: First, open Registry Editor by searching in Windows Search (Windows + S), or in the Run dialog box (Windows + R) with keywords regedit => and press ENTER.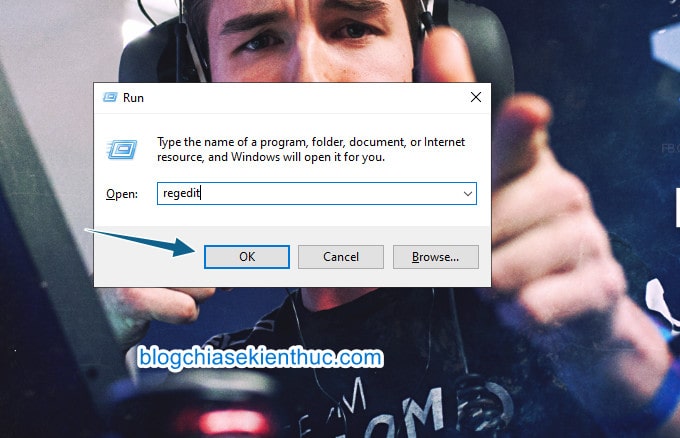 + Step 2: Then you access the following path. On Windows 10, you can copy this path:
HKEY_LOCAL_MACHINE SYSTEM CurrentControlSet Control TimeZoneInformation
=> Then come back Registry Editor => Click on the path => then right-click to paste the path you just copied above into => and then ENTER for access.
Read more: The trick to quickly open any path in the Registry – 1 Click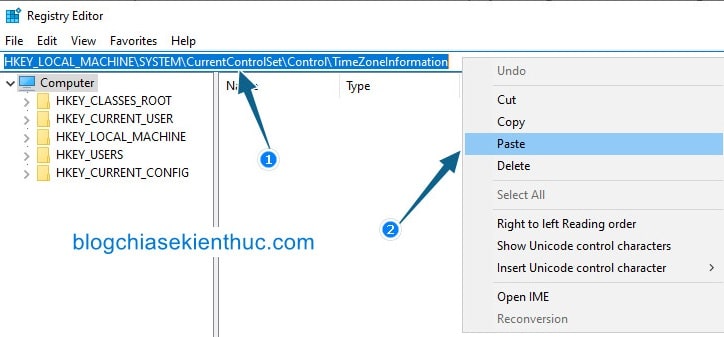 + Step 3: Choose the key TimeZoneInfomation => then click on the space on the right => select NEW => select DWORD (32-bit) Value.
Remember to see if the key you have just selected has the same values ​​as in the picture below, to avoid making mistakes and causing errors for the whole system.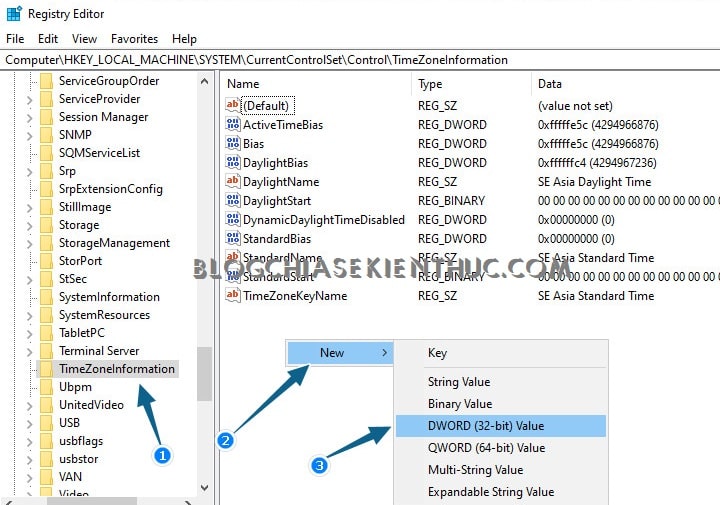 + Step 4: Then you name it RealTimeIsUniversalIf you forgot to set it when creating, right click on the key => and select Rename it is OK.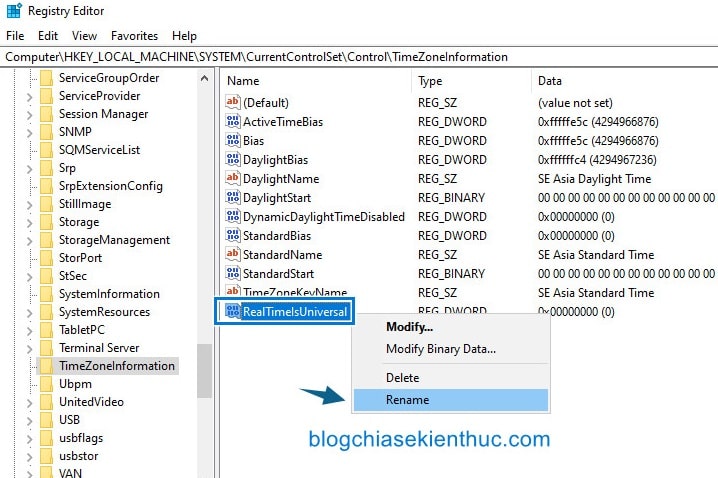 + Step 5: The name is complete, its default value will be . We will change the value back 1 by double-clicking on the newly created key, or right-clicking => and selecting Modify...
Edit the value in Value Data from Fort 1, part Base Let the default be Hexadecimal => then press OK done!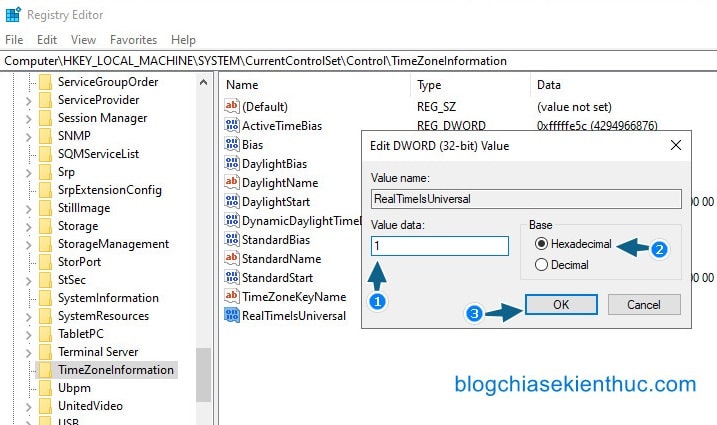 From now on, your Windows 10 operating system will not get the error displaying the wrong hours every time you use Linux. If this causes problems with your system, you can delete it by right-clicking and then selecting Delete is to be.
#2. Use the * .reg file I made available
In addition to the manual method above, you can download the * .reg file that has been prepared by you here or here !
After downloading => you unzip the file => double click on the file fix-time-windows.reg To run … => a notification window appears, choose Yes is done.
Finally reboot to apply the change.
Note: However, I still encourage you to do it manually, so that if you accidentally get an error, you can simply delete it. But the case of an error is rare… I've never met it ?
# 3. Epilogue
Yes! Above is how to fixes the wrong time when you use Ubuntu side-by-side with Windows that I have consulted.
In addition to the way I have instructed above, if you have any other effective plan, do not forget to share it for everyone to use.
Very simple, right? ? Hope it helps you guys. Good luck !
CTV: Nguyen Thanh Tung – techtipsnreview
Note: Was this article helpful to you? Don't forget to rate, like and share with your friends and relatives!
Source: Fix Windows error showing wrong time when running Dual Boot with Ubuntu
– TechtipsnReview