In the previous article, I shared with you a lot of links to download Windows 11 through each update version. However, if you keep updating manually like that, it's really not very convenient.
That's why in this next article, I will introduce to you a tool to help you download the original Windows 11 installer, that is, this installer is leech directly from Microsoft's Server.
Therefore, all the installers downloaded here are original, without any modifications. Currently, in addition to techtipsnreview, on the Internet there are many websites that share Windows 11 download links. However, we do not know if it has been edited or not.
It's not a problem to meet a sharer with a good heart, but unfortunately, if we meet a sharer with bad intentions, haven't we already planted a virus on our computer.
#first. What is UUP Dump?
If the RG-Adguard tool supports you to download the original Windows 10 installer, up to the present time, UUP Dump is the best tool to support downloading the original Windows 11 installation that I know.
UUP Dump is an open source tool that helps users download UUP files directly from Microsoft's Windows Update server => then automatically convert these UUP files into ISO files.
The UUP Dump tool will help you create a Windows 11 installer (ISO format) according to your needs, because you can choose the versions you want to integrate in the installer. Very interesting, isn't it?
Furthermore, in addition to supporting Download Windows 11 installer and Windows 11 updates, the UUP Dump tool also supports downloading the Windows 10 installer and Windows 10 updates in a very complete way.
#2. How to download the original Windows 11 installer with UUP Dump
Read more:
Perform:
+ Step 1: You visit the website: https://uupdump.net/
=> Then you search with keywords Windows 11 => and click the search button as shown below. At this point, all versions of Windows 11, and Windows 11 updates will appear.
You choose Windows 11 Insider Preview to download the full installer. As for the links from Update, they are all Windows 11 updates!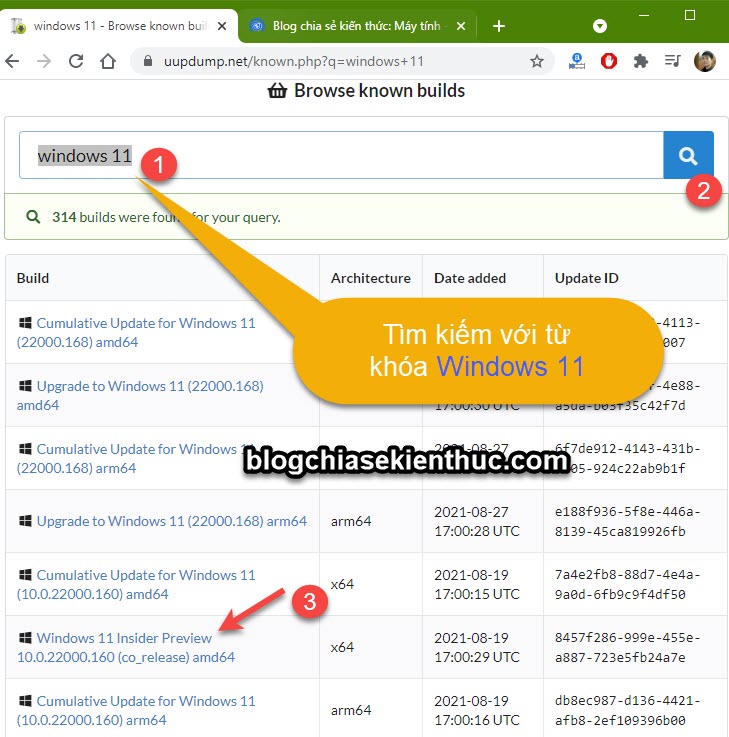 + Step 2: You choose the language for the Windows 11 installer => then click Next.
Note: In addition, there is also a Browse files frame, I think this tool will save the links previously created by users, you can search and download quickly. You can try it!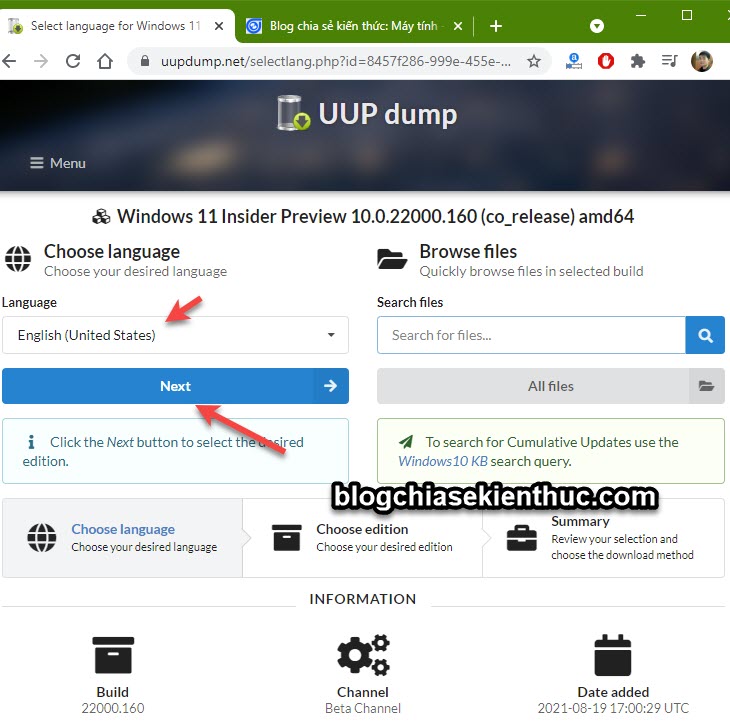 + Step 3: By default, the tool will integrate Windows 11 versions as shown below, you can add or subtract as you like => then continue to click Next.
NOTE: You can add or subtract as you like, but you should keep it Windows Pro Please.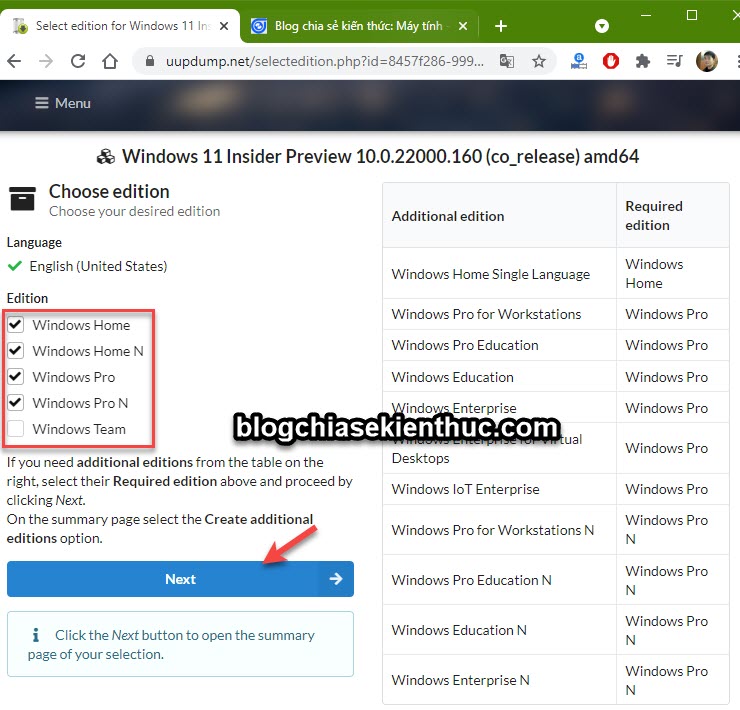 + Step 4: In the next step are the download options, you choose the method and how to convert to ISO format. You can check the options as shown below:
Download and Convert to ISO
Include updates (Windows converter only)
=> Then click the button Create download package to download.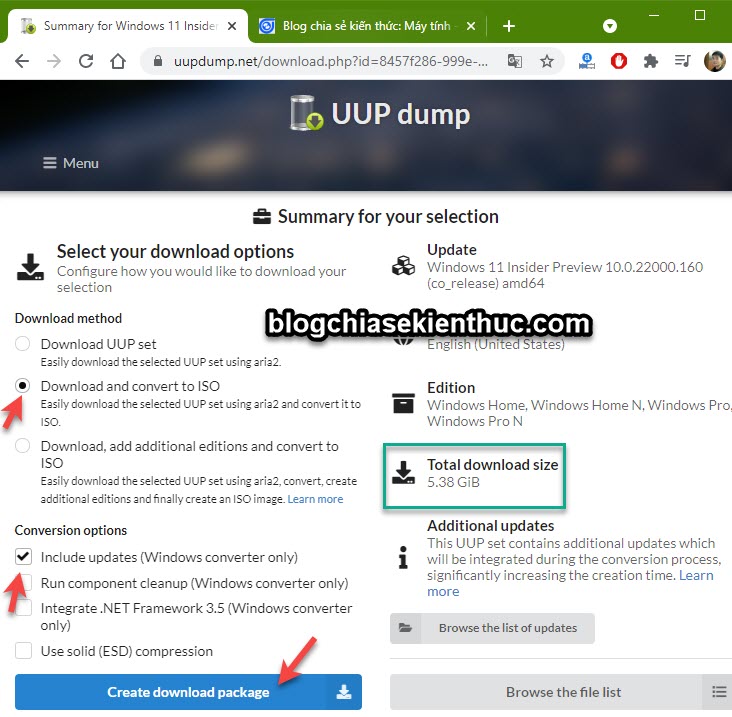 + Step 5: You choose the location to save the file. This is not a Windows 11 installer, but this is a tool to support downloading Windows 11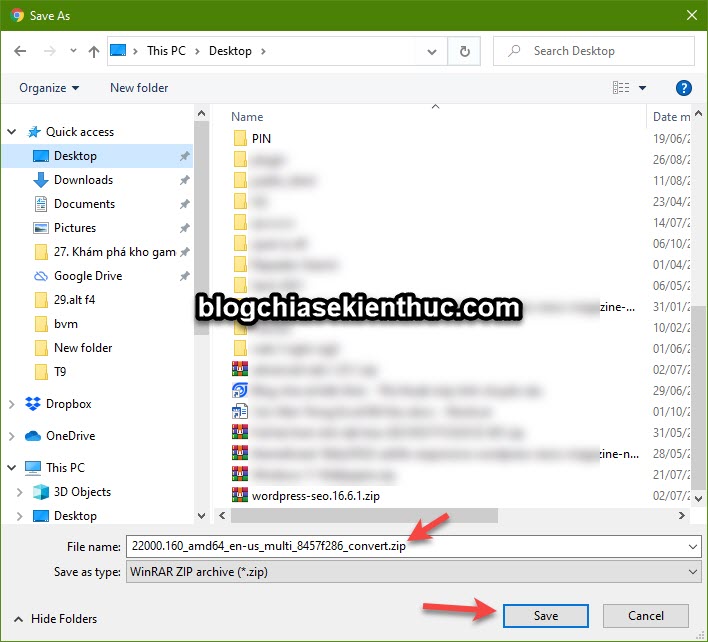 + Step 6: Okay, after you have downloaded it, now you need to extract this file. Right click on that file => and select Extract to....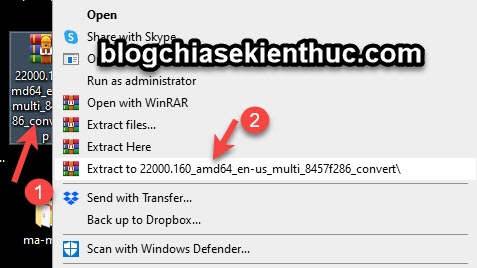 + Step 7: After extracting we will get the files as shown below, right click on the file uup_download_windows.cmd => and choose Run as Administrator to run with admin rights.
Read more: How to display file extension on Windows XP/7/8/10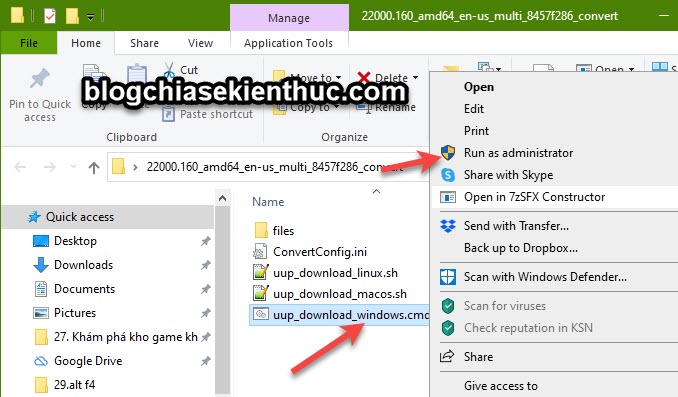 NOTE: If you are using operating systems like Linux or macOS, then run the corresponding files as linux.sh and macos.sh to create Windows 11 ISO file.
+ Step 8: At this point, the tool will start downloading the Windows 11 ISO file. Wait until it finishes running!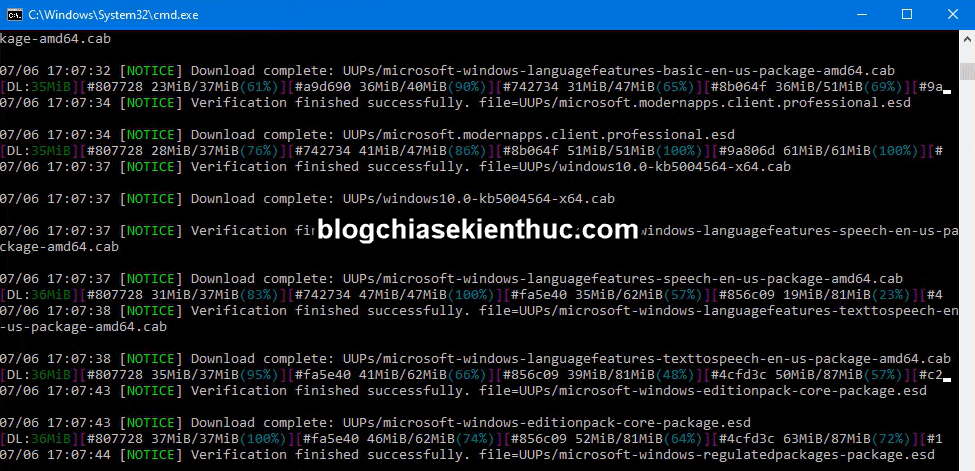 When all components have been fully downloaded, you will see a blue screen appear like this.. Now the program is packing the Windows 11 installer in ISO format.
You wait for the run to finish (report Done) => then press the . key to exit.
NOTE: If the download fails, please close the program and run the file again *.cmd above.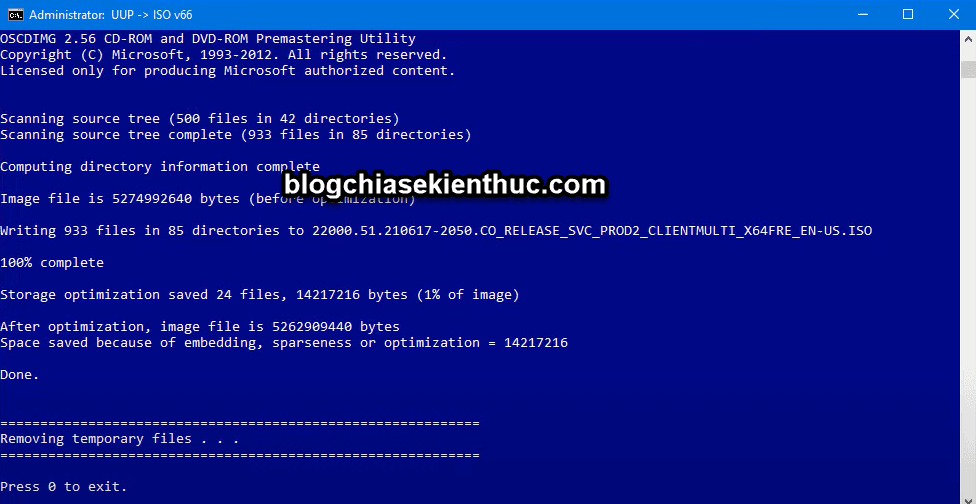 + Step 9: Completed ! The Windows 11 ISO file will be in the same folder as the folder you extracted in Step 6.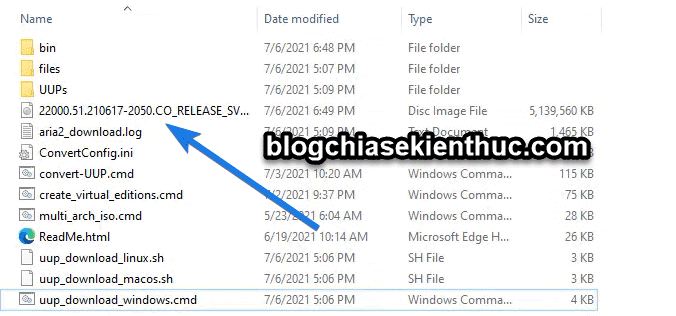 Yes, after having the Windows 11 installer, the next thing you know what to do 🙂 Step by step guide to install the most standard Windows 11, very easy!
#3. Epilogue
Okay, that's it, I've finished the tutorial for you How to download the original Windows 11 installer from Microsoft with the support of the UUP Dump tool.
In addition to the tool above, if you know any other tools that support downloading other Windows 11 installers, don't forget to share them in the comments below. Good luck !
Kien Nguyen – techtipsnreview
Note: Was this article helpful to you? Don't forget to rate the article, like and share it with your friends and family!

Source: Get Windows 11 natively from Microsoft (*.ISO)
– TechtipsnReview