Right before WWDC 2021, Apple introduced the Background Sounds feature that will be available on iOS 15. By providing white noises such as the sound of falling rain, flowing streams, ocean sounds, etc. Background Sounds will help users focus, calm down and feel relaxed.
Currently Background Sounds is available on iOS 15 beta 2, so those who participate in Apple's beta program can activate it to experience.
Currently, Background Sounds has 6 options which are balanced noise, light noise, dark noise, ocean, rain and stream. You can listen to each of these types of noise separately to help you fall asleep or drown out other annoying noises around.
More interestingly, you can even turn on these noises while playing videos or listening to music. In the middle of a sunny afternoon, it would be great to be able to enter the space with the sound of rain falling with your favorite song.
How to use Background Sounds on iOS 15
On iOS 15, you access the app Settings (Settings)
Scroll down and click Accessibility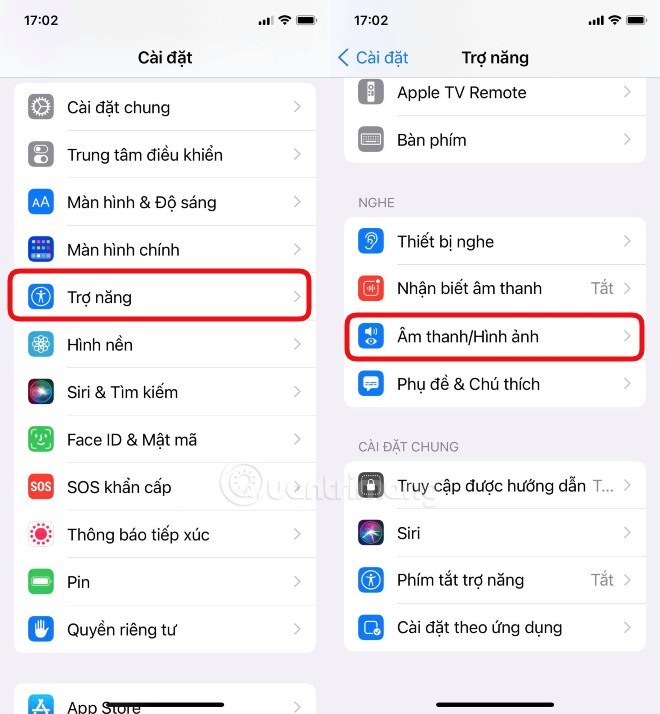 Scroll down and select Audio/Visual > Background Sounds
Flip the switch button at the top to turn it on and off Background Sounds, the default sound when first activated will be Rain

The switch acts as a play/pause button
On iOS 15 beta, you cannot ask Siri to enable/disable Background Sounds. You also can't enable/disable Background Sounds using the Accessibility shortcut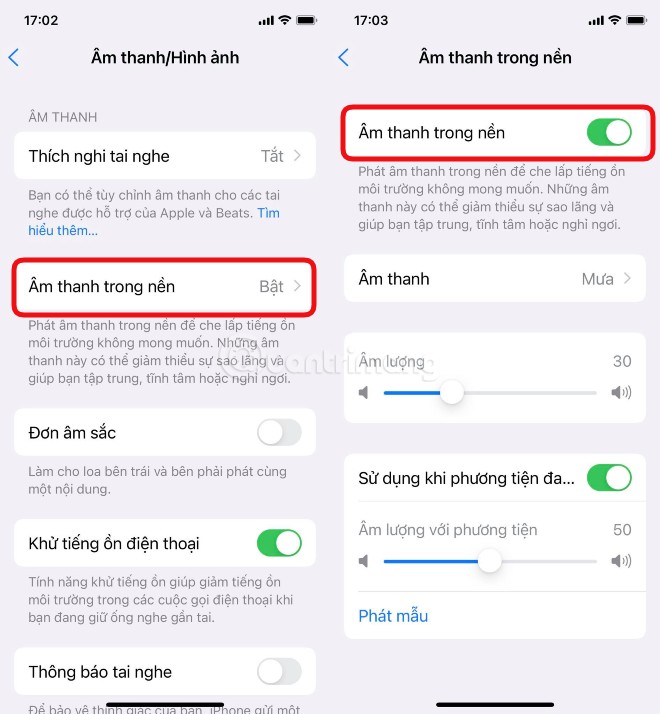 Click Sound (Sound) to listen, download and change the Background Sounds to your preferences and needs
You can set the volume level for Background Sounds when you only use this sound type. You can also set the sound level of Background Sounds when playing with videos, music
Of course you can also set the Background Sounds to turn off when a video/music is on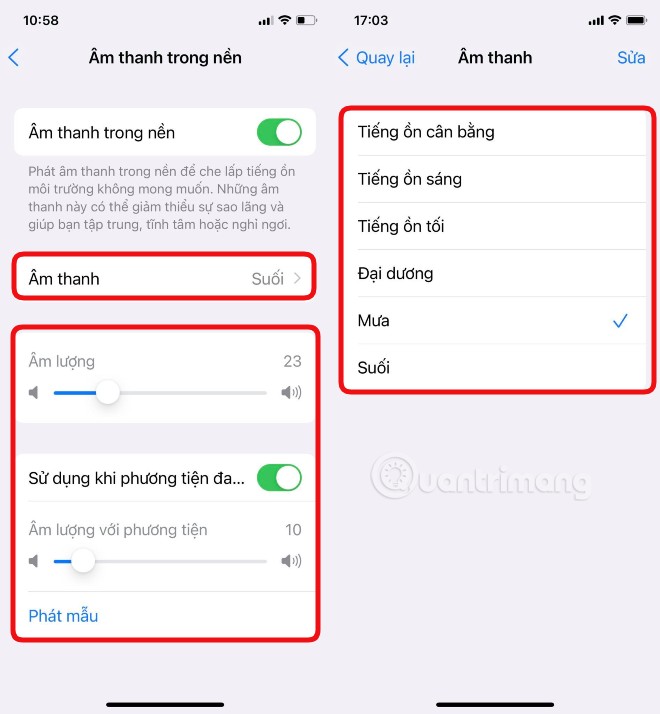 When changing Background Sounds for the first time, the device will need a short time to download the sound file
Once started, you can use your iPhone/iPad's volume buttons to adjust the Background Sounds volume level
Background Sounds is really useful for some iOS 15 users, but due to having to access Accessibility to set up, the experience is still quite cumbersome. Hopefully Apple will soon create a separate application for Background Sounds as well as update many other types of sounds.
If there is a separate application, Background Sounds can completely be supplemented with features such as sleep timer, the ability to control with Siri ..
Source link: How to activate Background Sounds on iOS 15: Listen to music while listening to the sound of flowing streams and falling rain
– https://techtipsnreview.com/