To automatically adjust the Word table size, without manually adjusting the cell size in the Word table, you can immediately use the AutoFit feature. With this feature, users do not need to manually adjust the layout of the Word table, saving time and manipulation. The following article will guide you to automatically resize the Word table automatically.
Instructions for automatically resizing Word tables
Step 1:
First of all, we draw the Word table as usual. Then, at the user table interface, hover over the table and then click on 4-sided arrow icon, right-click choose AutoFit as shown below.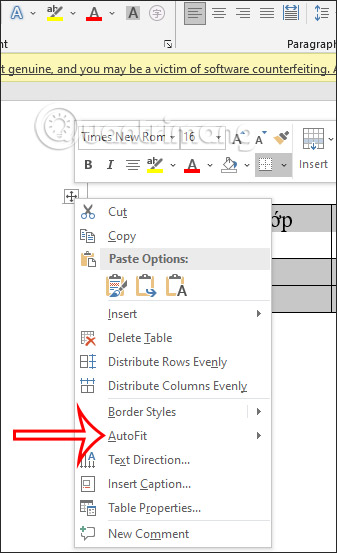 Step 2:
In the displayed list we click AutoFit to Contents or AutoFit to Window in the displayed menu.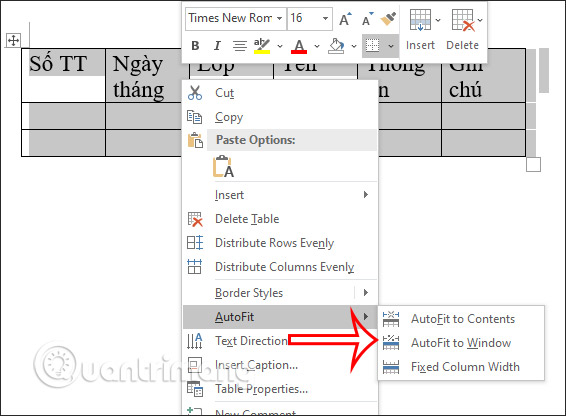 Step 3:
If you choose AutoFit to Contents then the size of the table is automatically adjusted to the content in the table.
Each column of content will automatically shrink or expand to fit the text you entered. When we enter or delete data, the columns also automatically adjust to match the number of letters entered in the cell as below with the Name column in the example table below.

Step 4:
If we choose AutoFit to Windows then the columns in the Word table will be automatically spread with equal size to the right of the table.
After you have adjusted the Word table size automatically, you continue to adjust the position of the inserted content in each column of the Word table.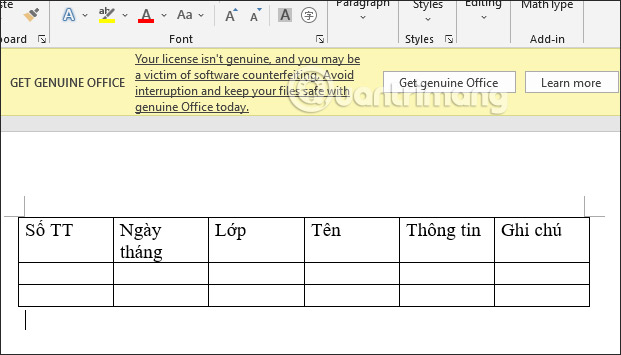 Step 5:
Alternatively we can also click Fixed Column Width to fix the size of the table after we have adjusted the size of the table in Word.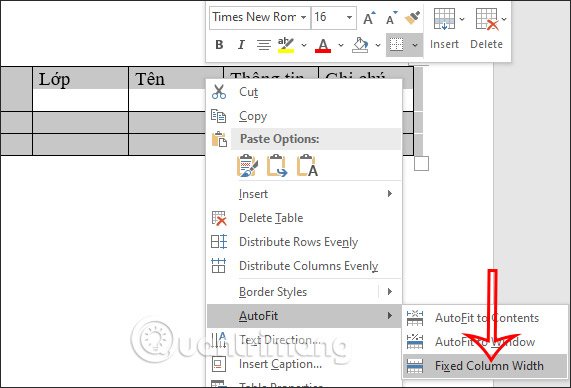 Source link: How to automatically resize Word tables
– https://techtipsnreview.com/