If you have been using Gmail for a while, you will find that a lot of spam is sent to your inbox. These messages may be trying to sell products, scam, or engage in non-transparent behavior.
In this article, Techtipsnreview.com will guide you to block spam emails and some tips to avoid receiving spam in the future.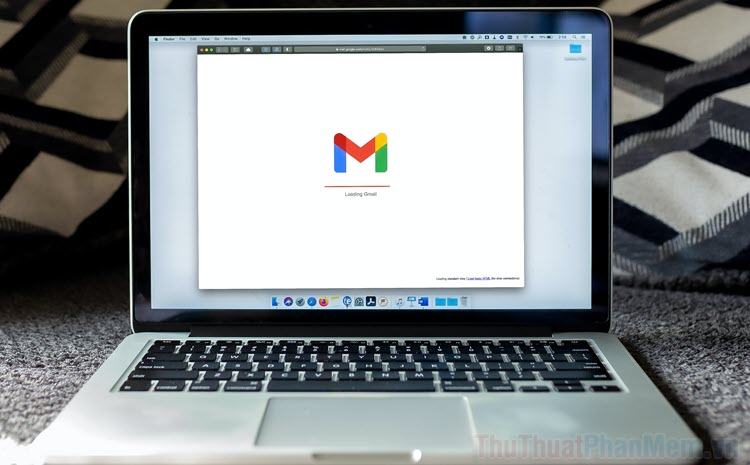 1. To avoid receiving spam in Gmail
Even if you block spam from one email address, you'll continue to receive incoming mail from other addresses. To fix this problem, you have some tips suggested by Techtipsnreview.com below.
1.1 Do not click on a link from a spam email
One of the best ways to deal with spam emails is to minimize interactions. You shouldn't even open them, but if you do, avoid clicking on any links sent to you. Visiting the link will tell the spammers that your account is active, so they will keep sending you more messages.
1.2 Do not reply to spam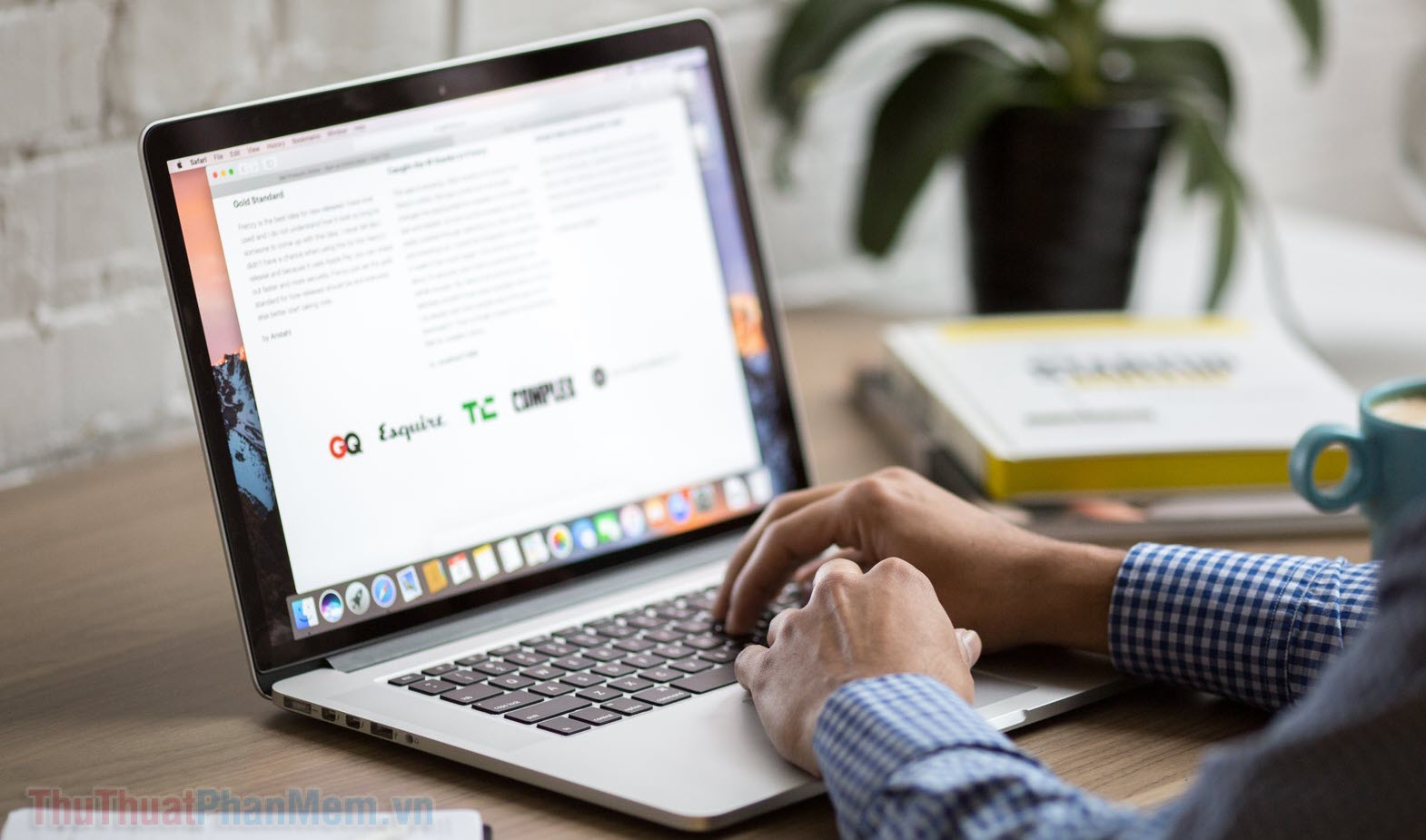 When someone or something sends you spam, you may be tempted to reply to them. This is a mistake. From interacting back and forth, spammers can begin to approach and tempt you to do nefarious things.
1.3 Not Disseminating Your Email Address
To keep your inbox clean and reduce the number of spam emails coming in, you should not make your email address public in public places. With social networking sites like Facebook, Twitter, set your email address with Only Me permission. You should only provide email when absolutely necessary, or for business purposes.
1.4 Use Email instead
You should prepare yourself a secondary email, different from the main email to interact with websites, forums, etc. Then, your secondary email will be affected by spam instead of the main email.
1.5 Avoid subscribing to news from unnecessary websites
Currently, there are many websites that ask you to provide an email address to send advertising information, updates, news from them. If you don't really love and follow a website, avoid entering your email into their website. Furthermore, if you unfortunately expose your email to a fake website, you will receive a lot of spam.
2. How to block spam in Gmail
If you've received multiple spam emails from the same sender, block their addresses to permanently opt out.
Step 1: Open Gmail on your computer, then open a message from the sender you want to block.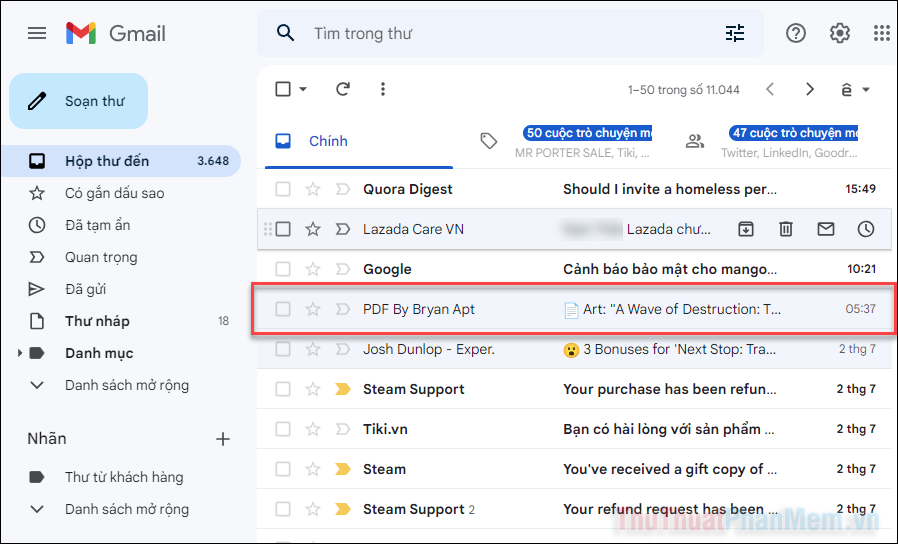 Step 2: Tap the ellipsis icon in the upper right corner (same line as the recipient's address).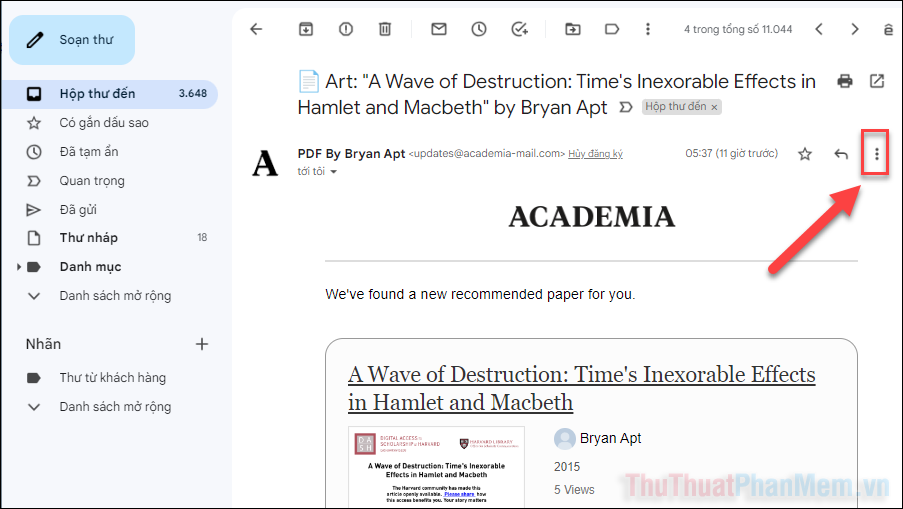 Step 3: Choose Block "Sender" in the drop-down menu.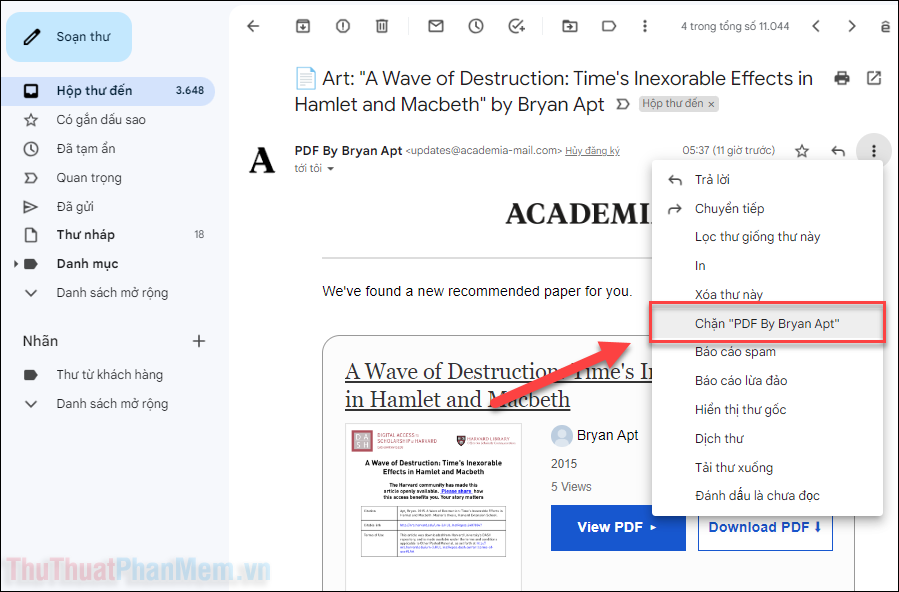 Thus, you have successfully blocked receiving messages from a specific sender.
3. Unsubscribe from receiving advertisements
Spam does not always come to you from bad intentions. Sometimes it's just promotional letters, announcements, and sending helpful documents. So you don't have to completely block mail from the sender, but simply unsubscribe from their promotional mail.
As a result, the sender can still send you important emails, but you will no longer receive promotional emails from them.
Step 1: Go to Gmail on your computer, phone, open a promotional email.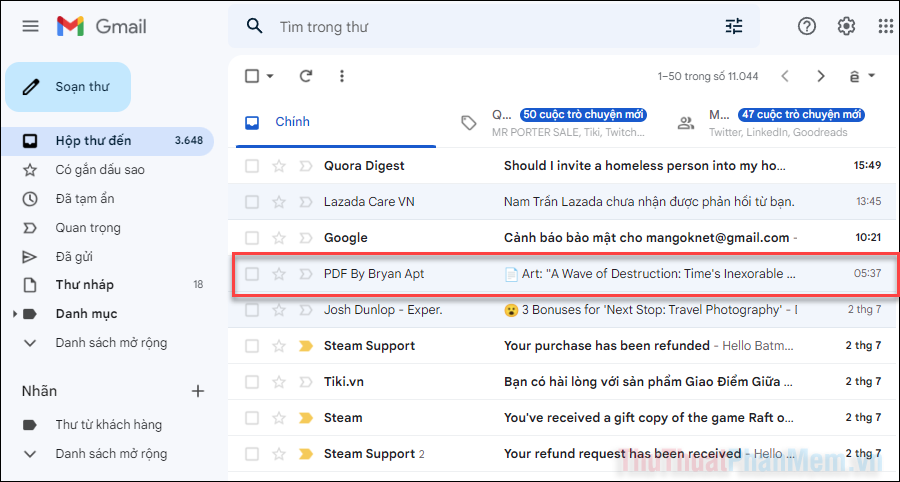 Step 2: Press the button Cancel registration next to the sender address.

Step 3: Confirm Cancel registration.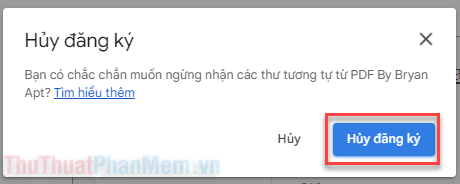 4. How to unblock emails in Gmail
In case you mistakenly blocked a sender address, do the following to unblock them.
Step 1: Open Gmail on your computer, tap the . icon Setting in the upper right corner >> View all settings.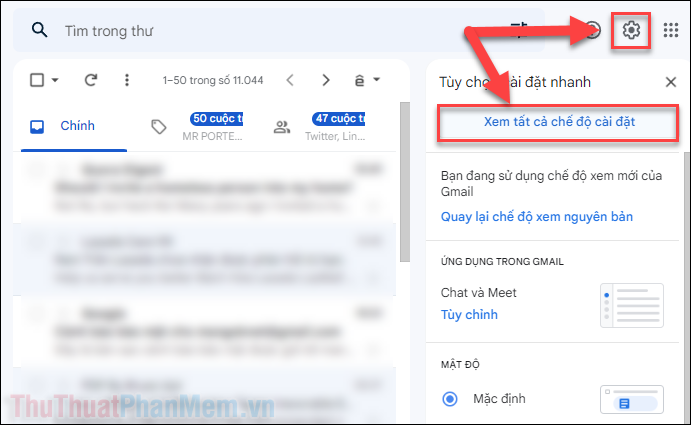 Step 2: Switch to tabs Filters and blocked addresses.

Step 3: You will see a list of the addresses you have blocked appear below, press Unblock next to the email you want.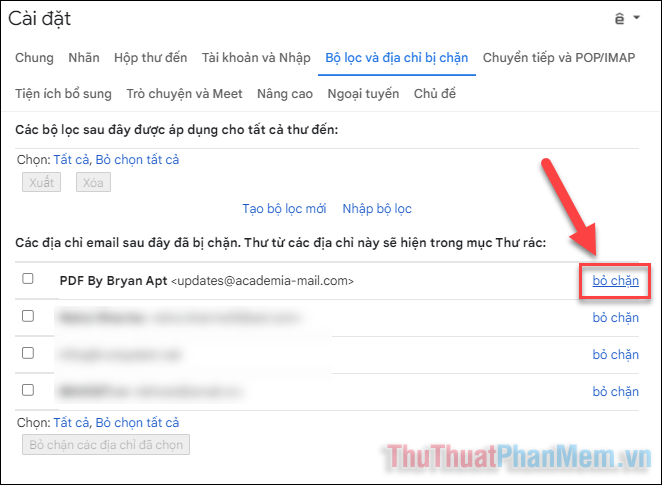 Step 4: Confirm Unblock.

Above are instructions of Techtipsnreview.com on blocking spam, preventing spam in Gmail. Wishing you a healthy and safe working environment.

Source: How to block spam messages, avoid receiving spam in Gmail
– TechtipsnReview