Blocking comments on TikTok has 2 types: blocking comments on TikTok videos of your choice, or blocking comments on all videos, posts on TikTok. When we block comments, others will not be able to post comments on your video without the comment icon as before. We can choose which TikTok videos want to block comments or leave comments completely off on TikTok. In addition, you can also choose the mode who is allowed to comment on videos posted on TikTok. The following article will guide you how to block comments on TikTok.
1. Block 1 video comment on TikTok
Step 1:
First of all, you access the personal interface on TikTok Click on the video you want to block comment. Then in the video you click next 3 dots icon.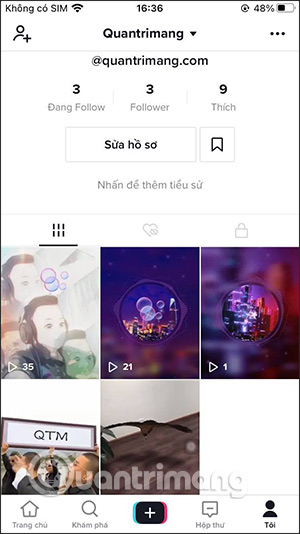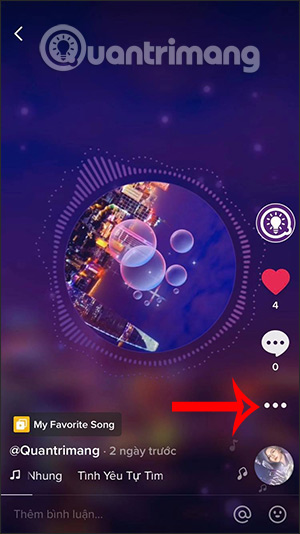 Step 2:
In the interface shown below, the user clicks on Privacy settings. Now you will see option to comment on video, push the circle button to the left to cancel comment mode on this video.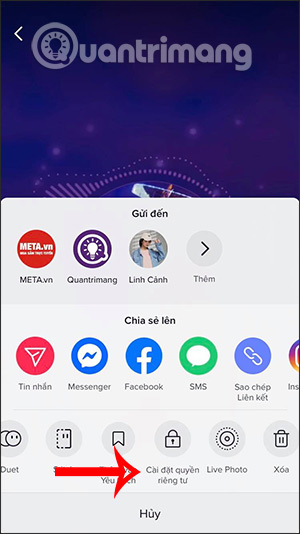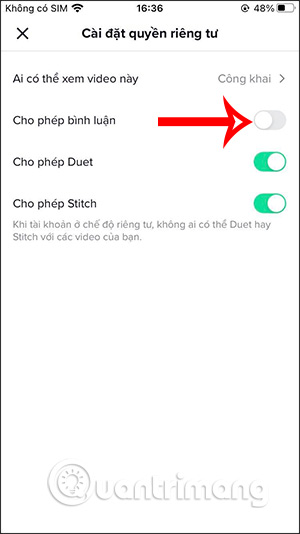 2. Block comments for all TikTok videos
In the TikTok personal account interface, you will tap 3 dots icon in the top right corner. Switch to the new interface you click to select Privacy Management. Then drag down to the bottom Who can comment on your video, switch back to mode Nobody to turn off all video comments on TikTok.
To reopen comments for videos, just follow the steps above and then activate or leave People or Friends mode.
Video instructions to block comments on TikTok
See more:
Source content: How to block TikTok comments, block TikTok video comments
– Techtipsnreview.com