If you are using an old rubber keyboard and you really want to upgrade to a "genuine" mechanical keyboard, but you still haven't gathered enough "rice", don't worry…
In the article, I will guide you to have an auditory experience like typing on a real mechanical keyboard, without losing a dime – maybe it will cost a little more electricity and internet Because I was so happy that I sat at the computer for longer ᵔᴥᵔ
And especially that sound comes from mechanical keyboards using the famous Cherry PBT and Switch keycap!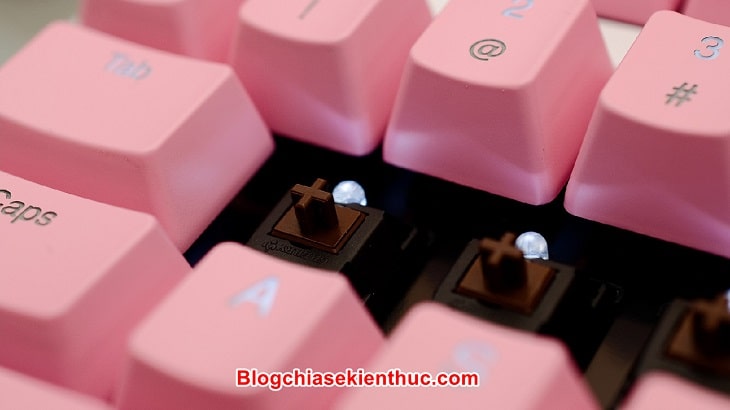 How to bring mechanical keyboard sound to regular keyboard?
If you've come to this article, you've probably already learned about mechanical keyboards, so I won't introduce it any more.
Perform:
+ Step 1: We'll get started right away, so visit this address to download the required software. The current version is 1.0.2 – you click Mechvibes.Setup.1.0.2.exe to download the software.
If you download the file *.exe If the web browser or Windows system reports a Virus, please keep the file, it's okay, this is just because it was misidentified.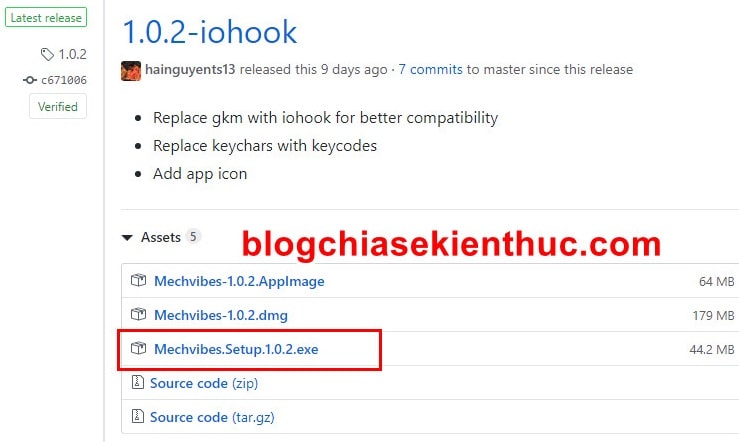 + Step 2: After downloading, do not rush to run *.exe That's it, but instead go to the folder containing that file by => right-click Mechvibes.Setup.1.0.2.exe => and choose Extract to Mechvibes.Setup.1.0.2.exe is to be.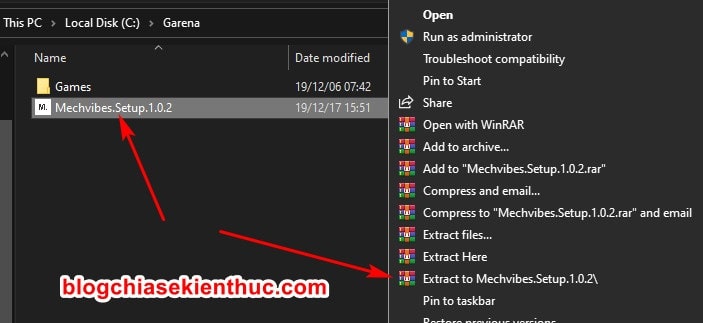 + Step 3: Go to the unzipped folder of the file, find and run Mechvibes.exe then the program interface as below will appear, so the software installation process is finished.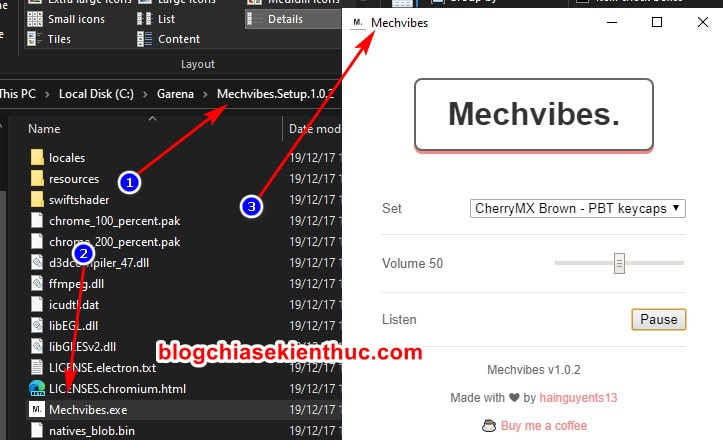 + Step 4: Yes, now you can adjust the volume of the sound in the Volume section and then shrink the software and experience it.
If you zoom down and hear the Windows warning sound, turn off all Windows sounds, it's located in the interface settings of Windows 10.
Personally, as someone who has used all 3 types of Cherry's Switch RED, BLUE and BROWN, I find the software sound to be very similar to reality.
For example, the sound of the Space key (the longest key on the keyboard) will be very different when you type with the A, W, S keys and so on.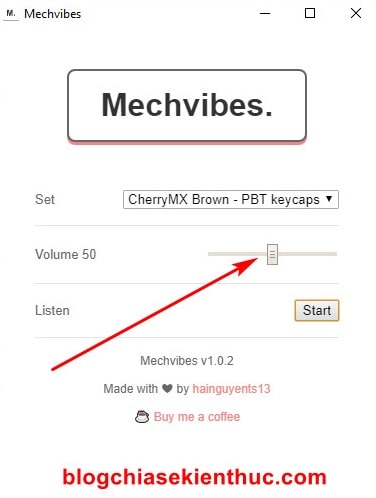 However, it is a bit unfortunate that currently you can only try the sound of one type of Brown Switch Cherry only, of course in the description the author says he will update more in the upcoming versions of the game. soft.
It's also worth looking forward to, isn't it?
Epilogue
Okay, overall this is a great app that you should try if you want Experience the sound of a real mechanical keyboard on an ordinary rubber keyboard without spending a dime.
A small trick to help you have a more enjoyable new experience when using computers mà Hope it will be useful to you, good luck!
Read more:
CTV: Nguyen Thanh Tung – techtipsnreview
Note: Was this article helpful to you? Do not forget to rate the article, like and share with your friends and relatives!
Source: How to bring the sound of mechanical keys on a regular keyboard!
– TechtipsnReview