MoMo e-wallet is currently one of the most used e-wallets, due to its association with many attractive incentive programs or contests such as giving Heo a contest with many rewards. So what if you don't want to use MoMo wallet anymore and want to delete your MoMo wallet account? On MoMo wallet, there is no option to delete the account like other applications such as deleting Facebook account or deleting Instagram account. The following article will guide you to delete your MoMo account.
Instructions to cancel MoMo account
Before canceling your MoMo account, you need to withdraw all the money in your MoMo account, if any, unlink your MoMo bank account before you can cancel your MoMo account.
Withdraw money in MoMo ví wallet
At the MoMo wallet interface we click Withdrawal section, then below you enter the amount you want to withdraw. Next, at the Method of receiving money you choose the linked bank and select Withdraw. Then we confirm the transaction.
Or you can also withdraw money at MoMo deposit/withdrawal points nationwide.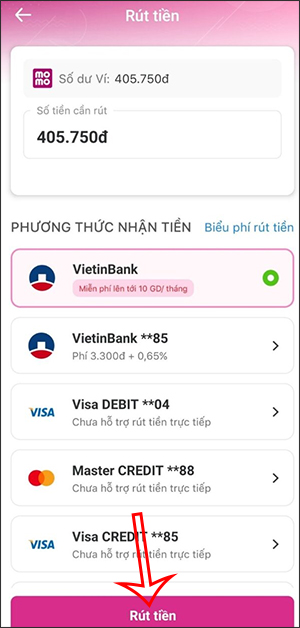 Unlink MoMo with the bank
Step 1:
In the MoMo e-wallet interface, we click on My Wallet. Then you click on Account Linking in the main interface.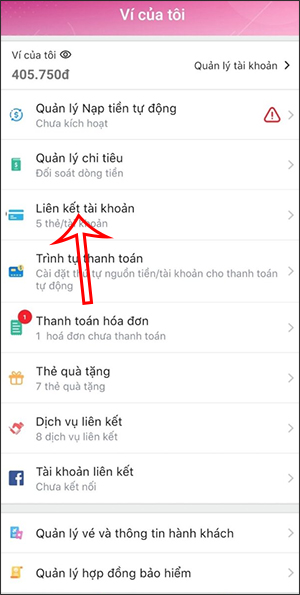 Step 2:
You will now see a list of banks that we have linked to the MoMo e-wallet. Click on each linked bank in turn select Unlink is to be.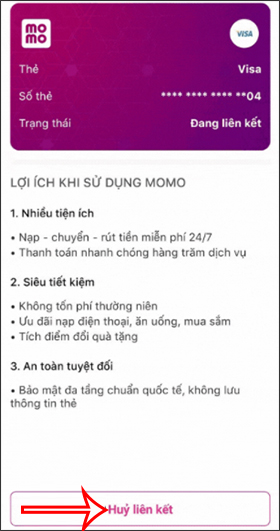 Instructions to cancel MoMo account
When you need to cancel your MoMo account call customer service phone number 1900 54 54 41 and provide the following information:
Name of account holder
ID number
MoMo account balance
Linking bank account (if any)
Email
Address
After receiving information from you, MoMo e-wallet staff will actively verify and support account cancellation.
Source link: How to cancel MoMo account quickly
– https://techtipsnreview.com/