The default music player interface on iPhone on the lock screen or Notification Center will be a rectangle, relatively simple. If users want to change this interface to be more novel and more impressive, they can install SpinXI tweak on jailbroken iOS 11 devices.
This tweak will change the music playback interface to a rather fancy rounded style. The interface still comes with a stop button, play music, skip songs, or adjust the song speed in a circle. Users can swipe up from the bottom of the screen to display notifications, while the music playback interface is still running.
Instructions to change the iPhone music playback interface
Step 1:
First you open Cydia and then click on Source tab. Then click on Edit or Add to add the repo http://repo.hackyouriphone.org. Press Add Sources to add the source to Cydia.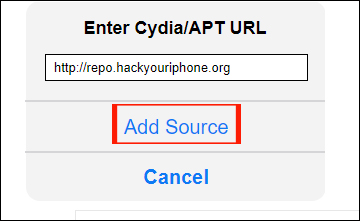 Step 2:
Next the user clicks Search tab then enter SpinXI . keyword to search for SpinXI tweak and then install it on the device.
Step 3:
After installing the tweak, you can access Settingschoose tweak SpinXI then activate Enabled option so that the tweak can work on the device. Also at this interface you will see 2 custom items, Spinner and Labels, edit the circle to play music and hide the song background image. In addition, the Extra Height section can adjust the font size.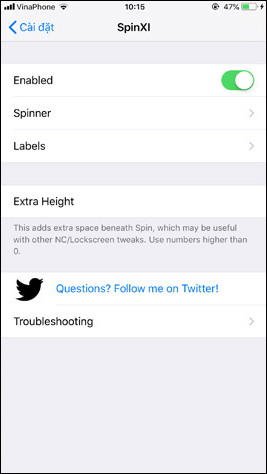 From now on when playing music on iPhone and turning off the screen, you will see a rounded interface that plays music as shown below. We can change the music playback interface on different music players such as Apple Music, Spotify, SoundCloud, Deezerm Zing Mp3, NCT, etc.
When swiping the screen from the bottom, the notification content will be displayed.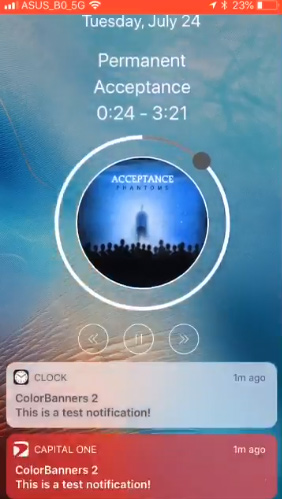 Instead of the default rectangular interface, which is relatively simple, SpinXI tweak will help users refresh the music playback interface on iPhone on the lock screen. We can customize the music playback interface depending on the music playback application on the device.
See more:
Wishing you success!
Source link: How to change the iPhone lock screen music playback interface
– https://techtipsnreview.com/