The default slide aspect ratio in Google Slides is 16:9, which is applied automatically and is suitable for most common user use cases. However, in some situations, you may want to change the aspect ratio of the slide to better match the displayed content.
This article will guide you to change the slide aspect ratio in Google Slides.
Adjust aspect ratio in Google Slides
To resize slides in Google Slides, you first need to open the slide show that contains the slides you want to resize. Then, click on the tab "File" on the toolbar.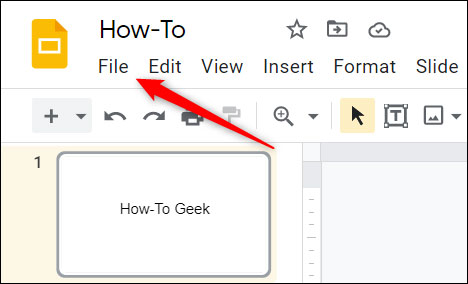 In the drop-down menu that appears, select "Page Setup" (Settings page).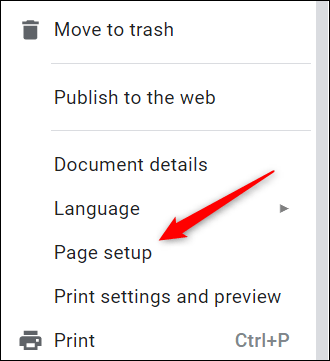 The Slide Setup window will appear. Click the down arrow in the text box to display a list of available slide scaling options.
In the list that appears, you will see the following options:
Standard 4:3 – Choose this ratio if you plan to print your slides, or intend to view them primarily on mobile devices.
Widescreen 16:9 – This is the default slide ratio and should be used when viewing on a wide screen.
Widescreen 16:10 – Another option you might consider when viewing slides on a widescreen.
Custom (Custom) – Select this option if you want to set a custom slide ratio, which is not available.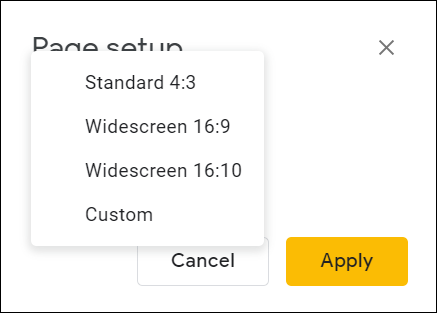 Click an option that you want to use.
If you choose "Custom, you will need to enter the width (first item) and height (second item) of the slides. You can also choose the unit of measurement in inches, centimeters, points or arbitrary pixels.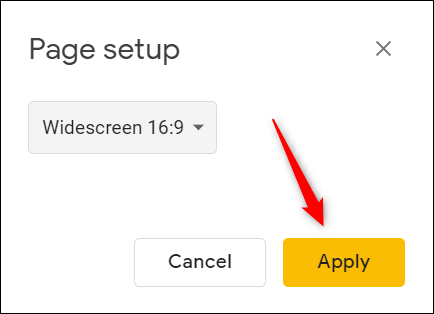 Once you have selected an option you want, click "Apply" to apply any changes on your slide.
It's all simply that. Wish you always have a good experience with Google Slides.
Source link: How to change the slide aspect ratio in Google Slides
– https://techtipsnreview.com/