Similar to other software and tools, you should ensure that your Git application is always updated to the latest version. This simple job will bring a lot of benefits. You will have the right to experience all the latest features, improvements, and bug fixes, thereby enhancing work productivity and better experience.
This article will show you how to check the Git version you are currently using, as well as the process of updating the application to the latest version on Windows.
Check Git version in use
The command that allows you to check the Git version you are using is very simple. To check the version of Git you have on your Windows PC, first launch Command Prompt.
On the Command Prompt interface that opens, enter and run the following command:
git --version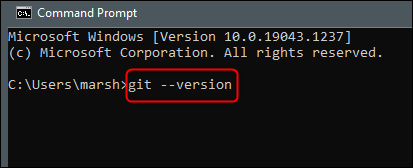 Details about the Git version you are currently using will be immediately returned below.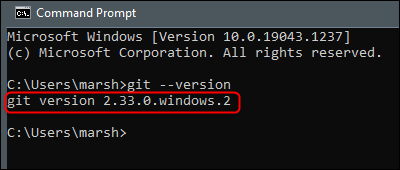 Now that you know which version of Git you're using, it's time to decide whether to update your app to a newer version.
How to Update Git on Windows
The command you use to update Git on Windows will vary depending on the version of Git you're currently using. If you are using any version from 2.14.2 to 2.16.1, run this command in Command Prompt:
git update
If you're using any version after 2.16.1, you'll need to run this command to update Git:
git update-git-for-windows

Regardless of which command you use, the Git version will immediately be updated, or you will receive a notification if you are using the latest version.
Hope you are succesful.
Source link: How to check and update new Git version on Windows
– https://techtipsnreview.com/