The Weather application on iOS 15 has been provided with a number of new features, helping users to monitor more weather information. For example, you can monitor rainfall in any province across the country, or try to see the air quality in your area. This will support users quite a lot, when you do not need to install additional weather forecast applications, or AirVisual applications to measure the air index. The following article will guide you to check the amount of rain on your iPhone.
Instructions for viewing rainfall on iPhone
Step 1:
First you open the Weather application on your iPhone, then in the map interface you click on stack of paper icon as shown below.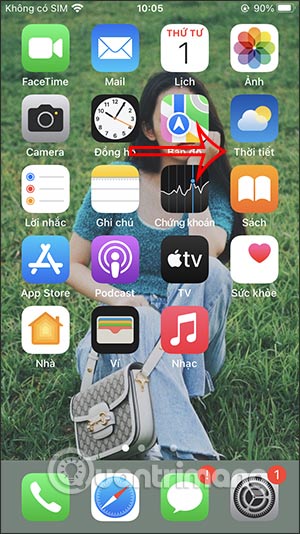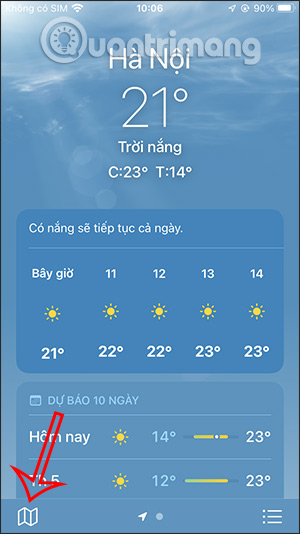 Step 2:
You will now see a map of the temperature distribution in provinces across the country through Color bar Temperature. At each location, the day and night temperature will be displayed clearly.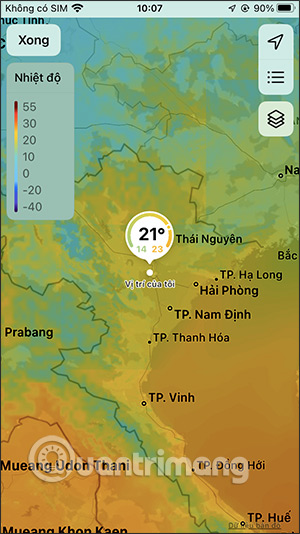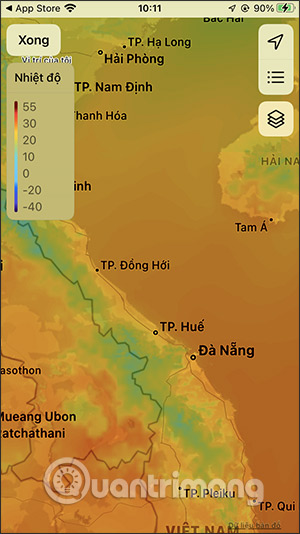 Step 3:
To see more information, please click next layered icon. Now display the interface to choose whether to view precipitation and air quality.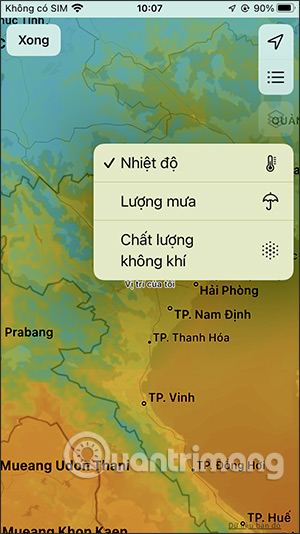 Step 4:
Below is a map of rain at your current location or other locations via Rainfall bar.
We can use the time bar below to adjust the real-time rain change tracking time automatically. To stop at a specific time, you just need to press stop.
Note, currently the air quality monitoring feature on the iPhone's Weather application has some errors, so it cannot be displayed.
Source link: How to check rainfall right on iPhone
– https://techtipsnreview.com/