Just like the spell check tool in Google Docs, when you work with data sheets in Google Sheets, you'll see a spell check option to use. This spell check feature will help you immediately find misspelled words in your own management interface. From here we can edit it according to the suggestions of Google Sheets, or we can create our own dictionary to not be identified as a typo. The following article will guide you to check spelling in Google Sheets.
How to check spelling in Google Sheets
Step 1:
At the Google Sheets interface, you enter the content and create a data table as usual. Or open the file available in Google Sheets to do it.
Step 2:
At the interface of Google Sheets you look up and then click Tools section, select next option Spell check below, click next Spell check.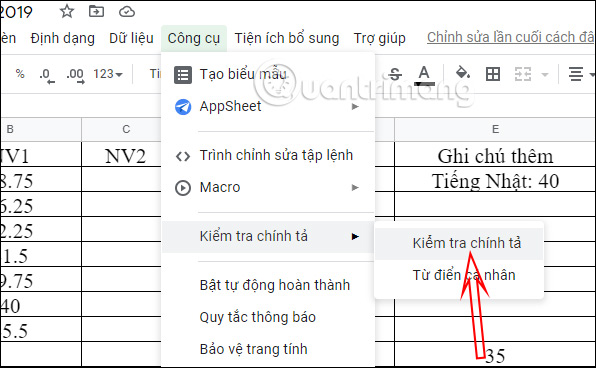 Step 3:
At this time, on the right edge of the interface, the table displays the spelling errors in the data table. You will immediately see the position of the misspelled word in the table, and show the correct spelled word.
Click Change to change to the correctly spelled word. You can press the Skip button if you do not want to change according to the suggestion of Google Sheets.
Step 4:
We can also add that word to our personal dictionary on Google Sheets by click Add to dictionary. So the next time you check the spelling, Google Sheets will not recognize this word as misspelled.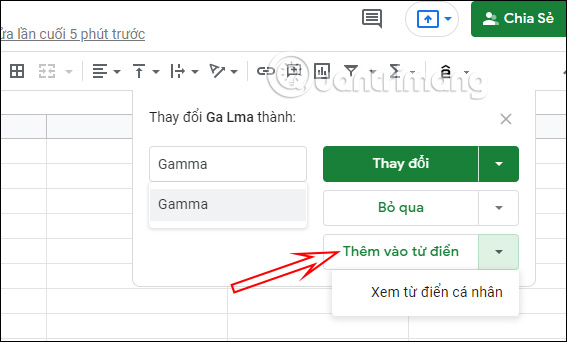 To review your personal dictionary, we also click Tools section, choose Spell check and press Personal dictionary.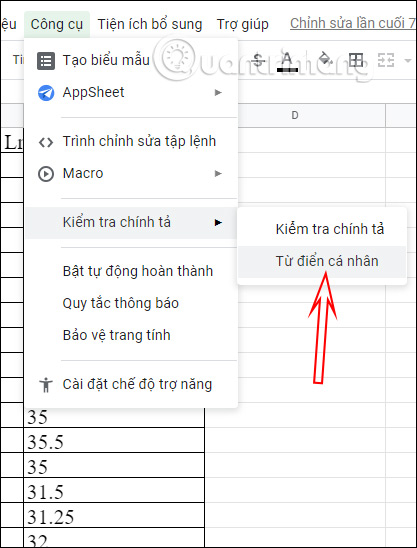 Now we will see the dictionary we have created. If you want to delete a word from the dictionary list, hover over the word and then click on the trash can icon to delete.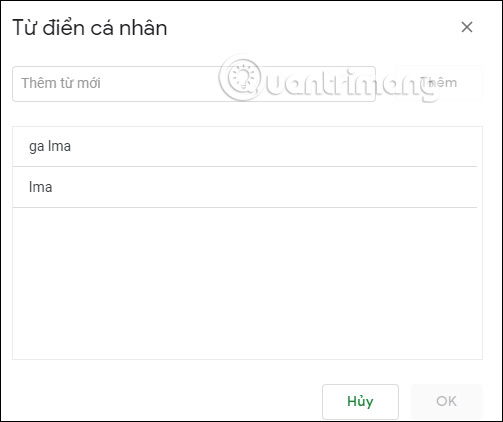 Source link: How to check spelling in Google Sheets
– https://techtipsnreview.com/