To convert images into PDF files on iPhone, we can use many different ways, such as using shortcuts in iPhone to create PDF files from images automatically, or using applications to convert images into PDF files. The following article will show you how to convert photos into PDF files on iPhone.
Instructions to convert photos to PDF automatically on iPhone
Step 1:
You open Shortcuts app on iPhone then tap plus symbol in the top right corner. In the create shortcut section, Click on the search box at the bottom of the screen. Then enter a keyword and select an action Choose a photo.
Step 2:
Return to the shortcut creation interface we will activate Multi-Item Selection mode. Then the user click on the search box already enter keyword Create PDF file. Keep clicking Share section.
Step 3:
Displays actions for the selected shortcut. You click adjustment icon in the upper right corner of the screen. At this point we will click Add to main MH to immediately use this shortcut.
User name and icon for new shortcut mine, then Click the Add button in the upper right corner of the screen.
Step 4:
On the iPhone home screen, press the shortcut that we have created. Then display the album for the user to press select images to convert to PDF.
Images are instantly converted to PDF for you to save to files or share.
How to convert photos to PDF on iPhone using print option
1. Open the app Photos on iPhone and tap Album. Now tap Select and select one or more images.
2. Click Share.
3. Select Print are from Share Sheet.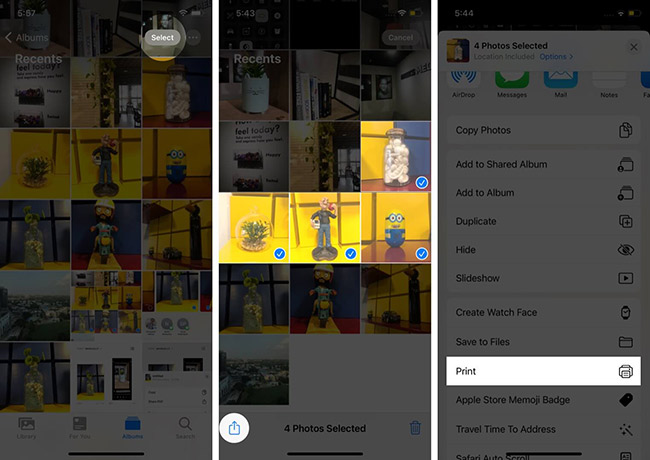 4. Using two fingers on the image preview, pinch outward to save the image as a PDF.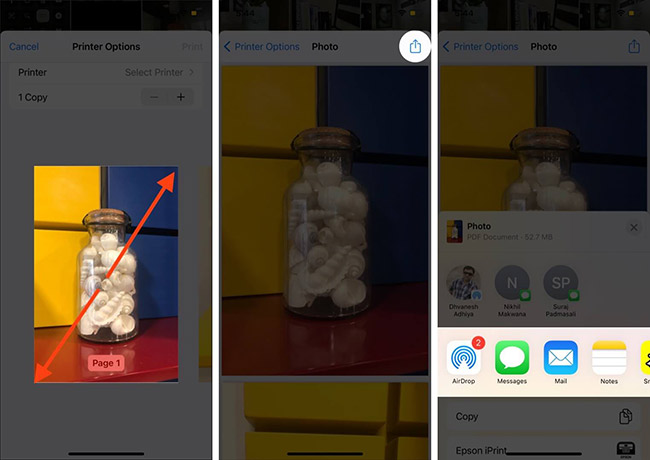 Select Books on Share Sheet to convert photos to PDF
1. Select a photo and press Share.
2. Click Books above Share Sheet. Swipe horizontally across the row of app icons, if needed.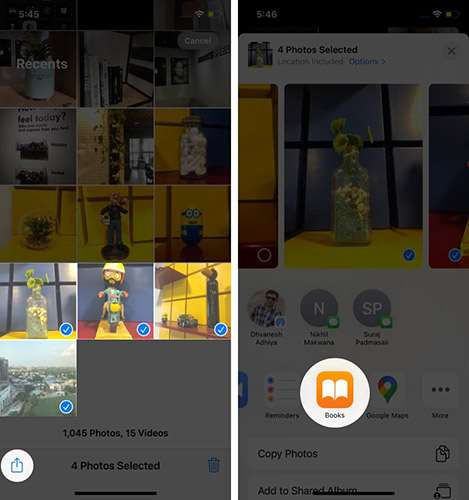 3. Photos will automatically convert to PDF files and open in Books. It will be saved there.
4. Tap the screen then tap the arrow Back to go back.
5. Next, tap More (three dots).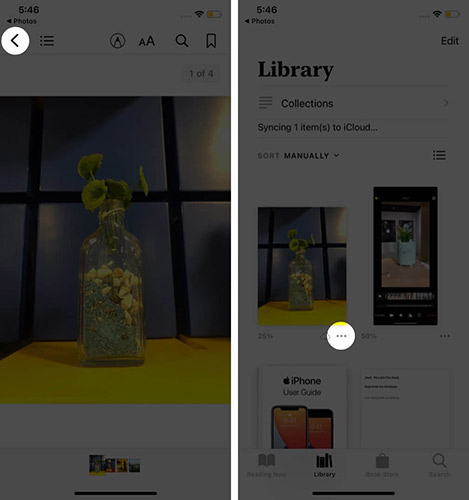 Save photos as PDF on iPhone with the Files app
The Files application allows you to quickly create PDF files. However, the image must be saved in Files. So if you already have the image here, continue with the following steps. If they're in Drive, Dropbox, One Drive, etc., you can see how to enable these third-party cloud services inside Files.
Or, to copy photos from Photos to Files: Select the photo inside Photos, click the button Share then choose Save to Files.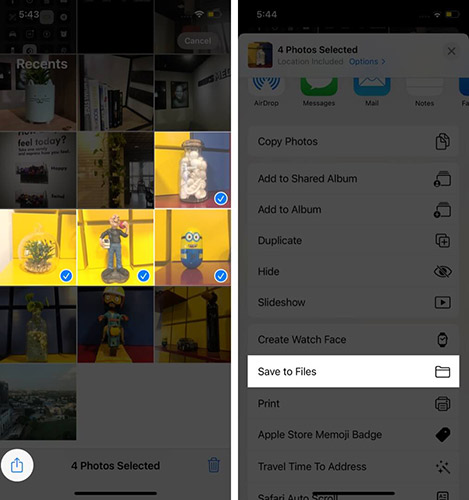 Following are the steps to create PDF files from Photos on iPhone.
1. Open Files and image positioning.
2. To convert an image to PDF: Press and hold the image, then select Create PDF.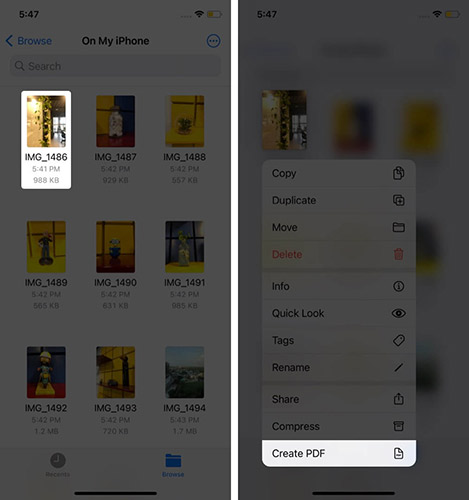 3. To convert some images to PDF: Click More (three dots inside the circle) from the top right and tap Select.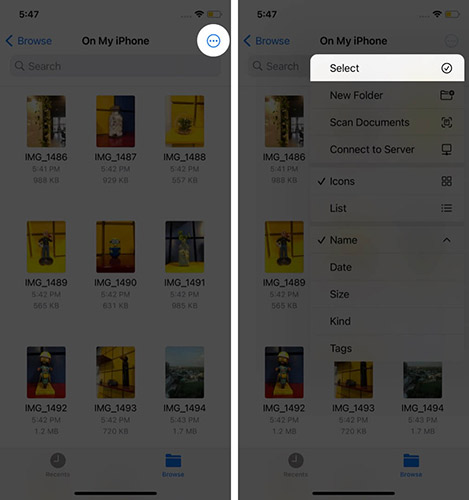 Now tap multiple photos. Once done, tap More from the bottom right and select Create PDF.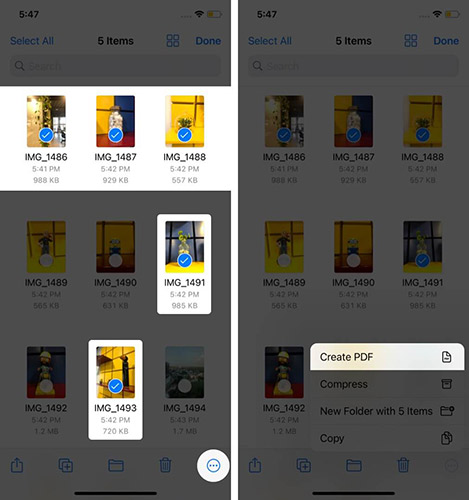 The files will form a PDF from those images. It will be saved in the same location as the original image.
Source link: How to convert images to PDF on iPhone and iPad
– https://techtipsnreview.com/