When browsing the web with Safari on your Mac, depending on your work requirements, there are cases where you have to open and work with dozens or even hundreds of different tabs. Then copying the link (URL) of such a large number of tabs at the same time can be a problem.
Fortunately, starting with Safari 15, Apple has added a hidden feature that allows you to copy all web addresses (URLs) from dozens of open tabs. Let's find out below.
Prerequisites
Specifically, Apple has added a new "Copy Links" feature on Safari 15, allowing users to export URLs from open tabs in real time on the Safari iPhone, iPad and Mac apps.
To use Safari 15, your iPhone and iPad devices need to be running iOS 15, iPadOS 15 (or higher) respectively. On a Mac running macOS Big Sur or later, you can update to the latest version of Safari using the "Software Update" feature from the "System Preferences" menu.
Copy the URLs of all open tabs in Safari iPhone or iPad
First, launch the Safari browser on your iPhone or iPad and open all the websites whose addresses you want to copy. On iPad, tap the tab button (four squares) or the plus button ("+") depending on your tab bar layout. On iPhone, tap the "Tab" button (overlapping squares) in the bottom-right corner of the screen.

Immediately, a list of all open tabs will appear as a grid of thumbnails and the number of open tabs will appear in the toolbar. Now click on the button "[số lượng] Tabs" in the top bar (iPad) or bottom bar (iPhone), where [số lượng] is the number of open tabs.

In the "Tab Groups" menu that appears, tap the "Edit" button.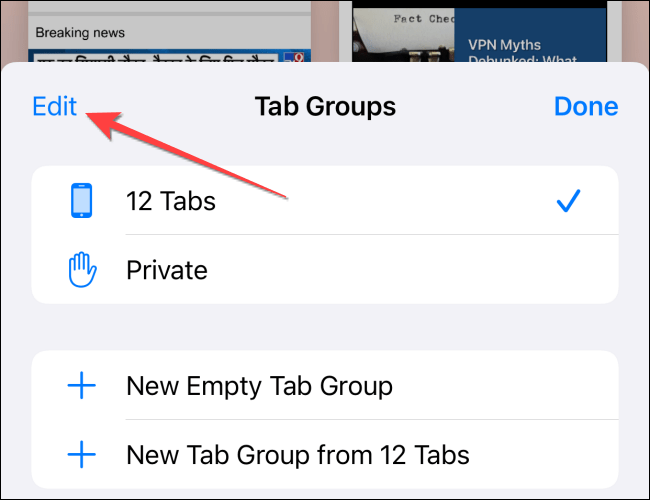 Next, click on the three dots in the circle and select "Copy Links".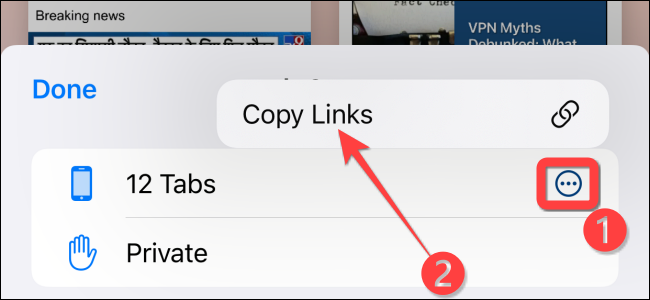 The URL in all open tabs is now copied to the system clipboard. You can paste them into the text field of any application. After copying, you can also close all these tabs at once if you want.
Copy the URLs of all open tabs in Safari Mac
Copying URLs from open tabs in Safari on Mac is also very simple. If you have multiple tabs open, tap the Sidebar button in the top-left corner of the window.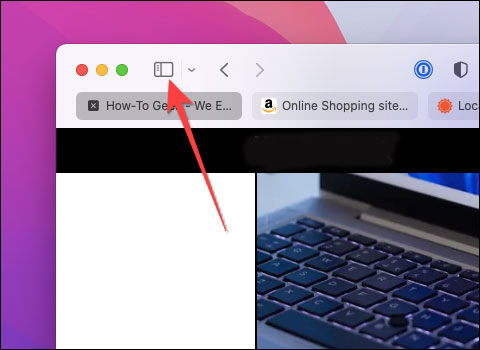 When the sidebar menu opens, right-click the "[số lượng] Tab", corresponding to the number of currently open tabs.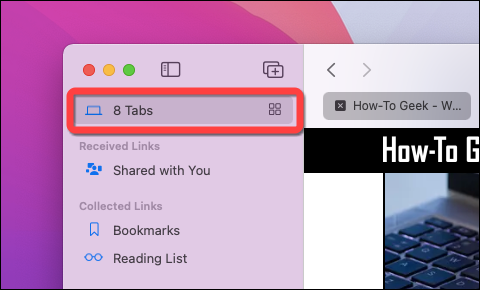 Click "Copy Links" to copy them to the clipboard. Then, click the Sidebar button again to close the menu.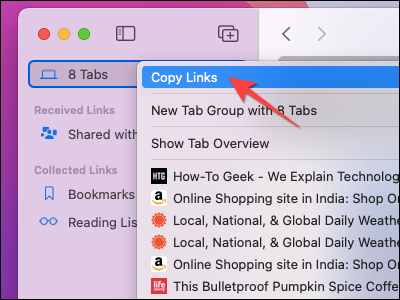 You can now paste the copied URLs into your messages, emails, apps, or anywhere you want. Hope you are succesful.
Source link: How to copy the URLs of all open tabs in Safari
– https://techtipsnreview.com/