To edit videos on iPhone, in addition to installing additional video editing applications on iPhone, users can immediately use the device's video editor. On iPhone/iPad, there are basic video editing options available, cutting videos with a simple way. And in iOS 13, the video editor has been provided with color filters, creating more unique colors for videos in addition to using the original color.
Video editing operations on iOS 13 are still similar to previous iOS versions, but with an additional color filter icon. The provided new color filter has 9 different styles, and there is also a bar to adjust how much that color filter is applied to the video. The following article will guide you how to add color filters to videos on iPhone.
Instructions for using video color filters on iPhone
Step 1:
First we click on Photos app on your device, then tap Albums and select the video to proceed with editing.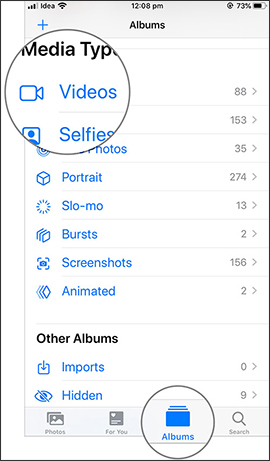 Step 2:
Displays a list of videos in your gallery. Users find the video they want to edit and then click on Edit button in the upper right corner.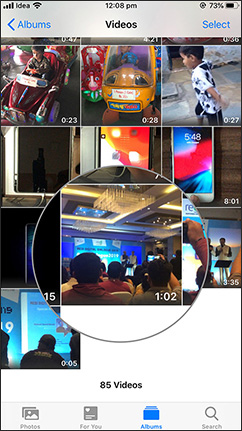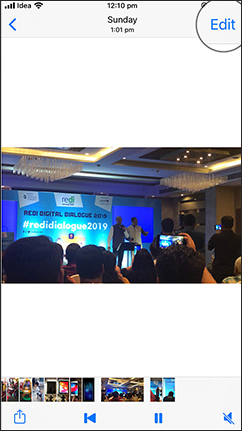 Step 3:
Display video editing interface. In the new iOS 13 version, users can also crop videos, adjust the light of photos, etc. Click color filter icon to change the image.
Immediately then display filters with 9 different styles, including Vivid (highlight the video by 1 point of light), Vivid Warm (choose a warm color) and Vivid Cool (select a cool color) corresponding to yellow or blue tones. , Dramatic (switch to dark tones and highlight shadows), Dramatic Warm and Dramatic Cool, Mono, Silvertone and Noir (black and white effect).
Select a filter you want to use for your video and adjust how much it is used, depending on the video.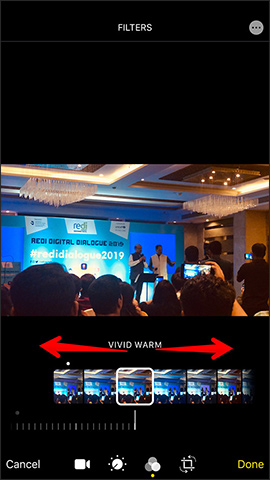 Step 4:
Once we have applied the appropriate filter to the video, we click on Done button below to save. If not satisfied, click Cancel and then proceed to select the color filter for the video again.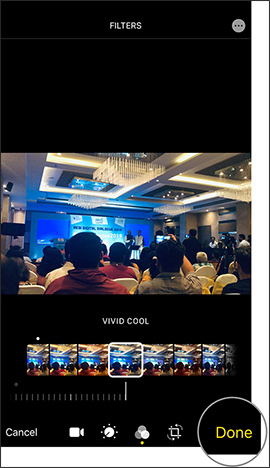 Although compared to other video editing applications, the video editor on iPhone / iPad is still at a simple level. However, providing more color filters and some other editing tools in this iOS 13 version has also given users many options to change videos, create more art and edit as they please. Hopefully in the near future Apple will have more video and image editing features.
Wishing you success!
Source link: How to correct video color on iPhone with built-in color filters
– https://techtipsnreview.com/