3D Wood Text Effects Online will give you new artistic typography with wooden text effects to use for billboards, or for design pictures in addition to many other effect typefaces. The 3D Wood Text Effect will create distinctive wood grain patterns, plus some old wood effect styles to make your writing different. The following article will guide you to create 3D wooden text effects online.
Instructions to create 3D wooden letters online
Step 1:
Users access the link below to access the website to create 3D wood text effects online on the Ephoto 360 website.
https://ephoto360.com/tao-hieu-ung-chu-go-3d-truc-tuyen-mien-phi-833.html
Step 2:
At this interface in Small Text frame you enter the text content displayed in the first line in the image later.
Next to us enter large letters displayed in the second line when the image is complete. Note that you should fill in the second line of text just right, not too long because it will not show the entire content in the image.

Step 3:
After filling in the content of the 3D wooden text displayed in the image, then click on Create Photo button.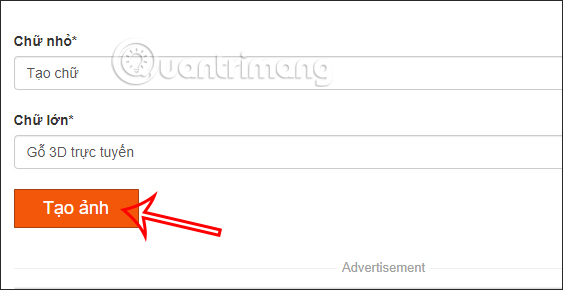 Step 4:
Then we wait a few seconds for the website to proceed to create a 3D wooden text effect image. Soon you will see a 3D wooden text effect image as shown below. Below will be the options Save to download the image, Share the image through the image link and finally the Recreate option to recreate another image if you do not want to use this image.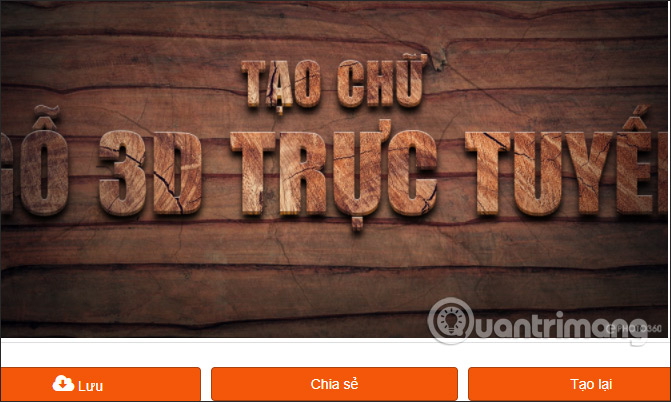 Source link: How to create 3D wooden text effect online
– https://techtipsnreview.com/