Gmail computers already have the option to create events right at the interface, without the user needing to add an event creation operation in the Google Calendar calendar application. The user then proceeds to schedule the event with the time and content of the meeting in the Gmail interface. We can still change the content of the calendar right in the Gmail interface. The following article will guide you how to create events in Gmail.
Instructions for creating events in Gmail
Step 1:
At the interface in Gmail, you can open any email you want. Next in this interface we click 3 dots icon at the top of the interface, then select next Create event.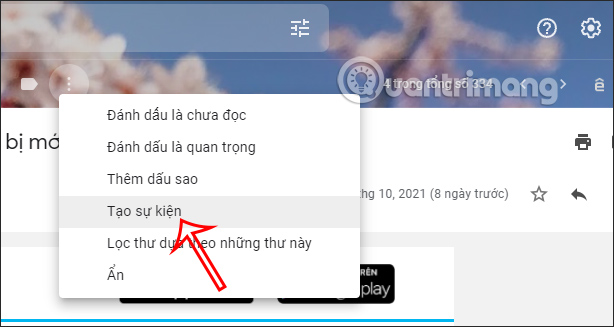 Step 2:
You are immediately transferred to the event creation interface on Google Calendar. Here we proceed to enter the content for the event as usual.
First you will enter the event name, enter the content for the event and enter the emails of the participants of this event.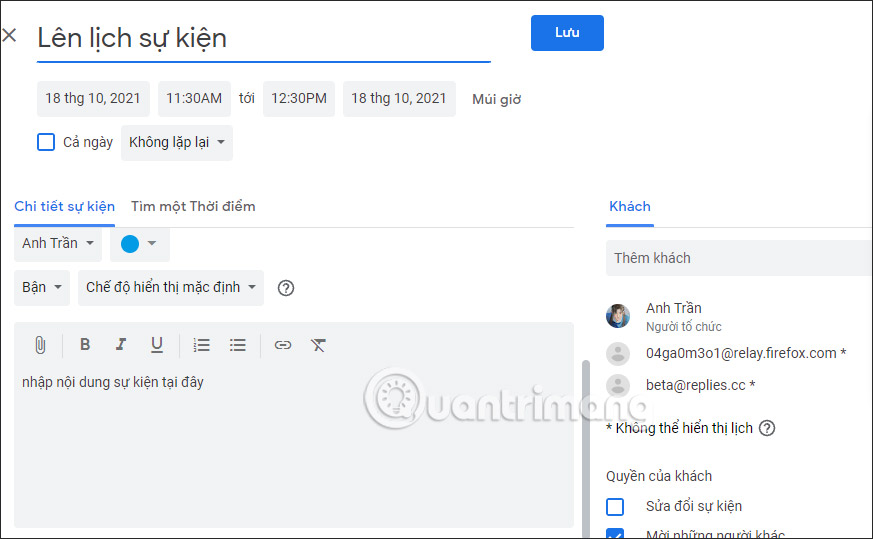 Step 3:
Next to us Select event time and how many minutes before the event is announced.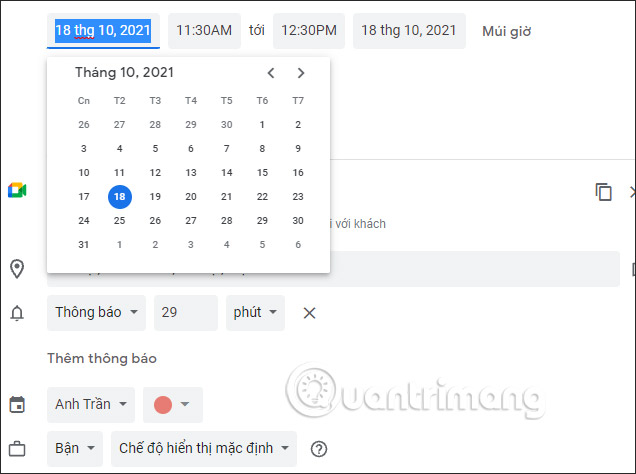 Step 4:
After adjusting the time and content for the event, we click on Save button in the top right corner to create an event.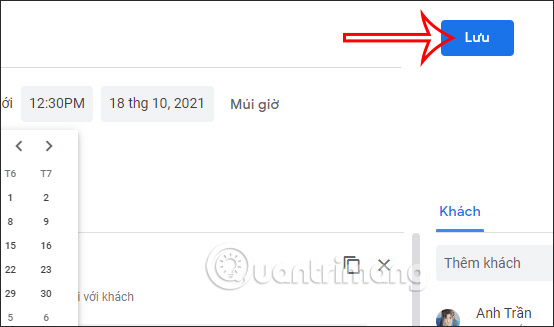 Step 5:
To manage events right in the Gmail interface, we click on calendar icon on the right side of the screen.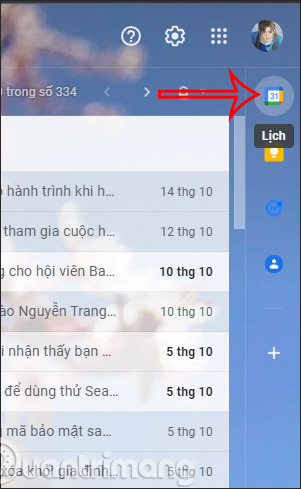 Then display the calendar management interface on the right edge of the screen. Click on the event you created. Here you can adjust event information, change event content or even delete created events.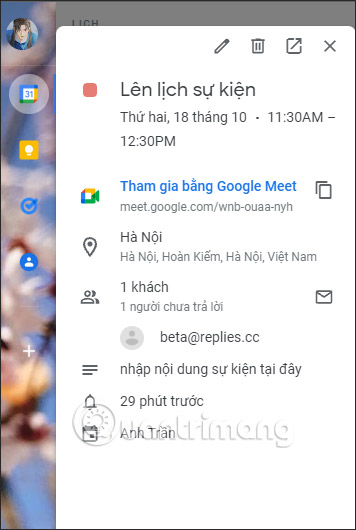 Note, the new event creation feature only applies to the desktop version of Gmail, the mobile version of the Gmail app cannot yet use this feature.
Source link: How to create an event in Gmail
– https://techtipsnreview.com/