Currently, many magazine covers choose artists on the cover in order to attract viewers and increase magazine sales. The people on the cover are usually artists with great public awareness. So you can make yourself a cover by making an online cover photo in a very simple way. With the familiar Ephoto360 online photo collage site, you just need to put your personal image on the website, then you will have a magazine with your cover page. The following article will guide you on how to create an online magazine cover image.
How to create an online cover page
Step 1:
First of all, you visit the link below to go to the online photo collage page.
https://ephoto360.com/tao-anh-trang-bia-tap-chi-nghe-thuat-truc-tuyen-802.html
Step 2:
At the website interface you will see how the magazine cover image will be displayed after we have uploaded the image. Click on the user Select Image button to download your profile picture.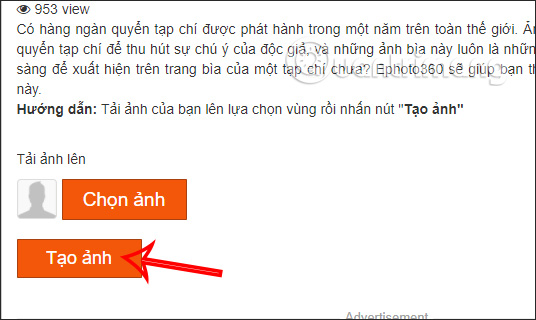 Step 3:
Immediately after uploading an image will be displayed Image editing interface. You can crop the area of ​​the image you want to use by adjusting the blue frame, changing the position of the blue frame or scaling the blue frame to select the area you need.
Finally press Cropping button to select that image area.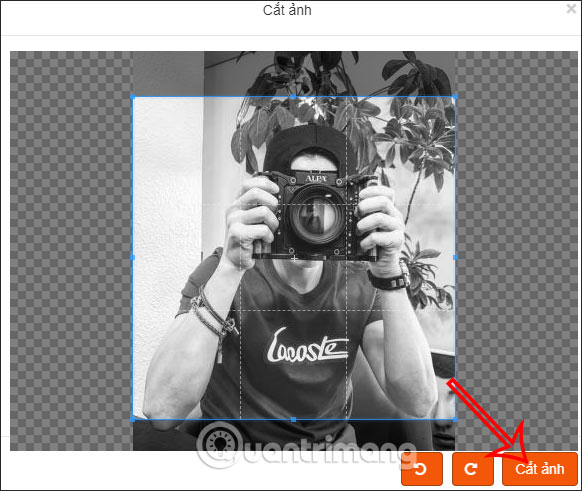 Step 4:
Finally we click Create Image button to proceed with creating a magazine cover photo from the image that the user has uploaded.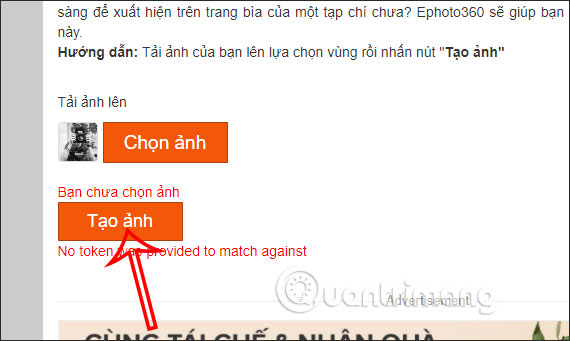 Step 5:
Wait a few seconds and then you will see a photo of the magazine cover with the posted photo below. We Press the Save button to download the image is done.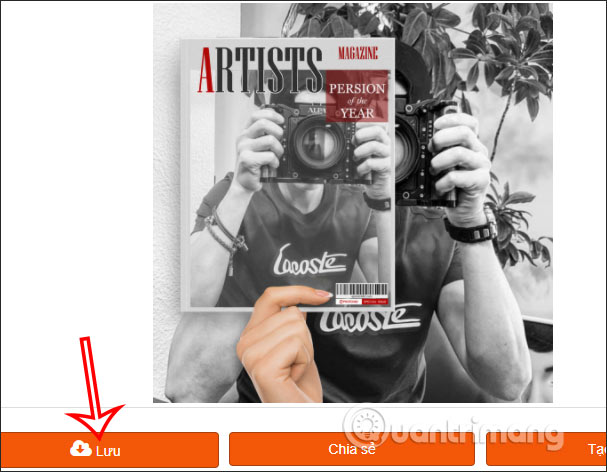 Source link: How to create an online magazine cover photo
– https://techtipsnreview.com/