On iOS 15, Apple introduced a new feature called Focus to help you set up your device so you can focus on something specific. When Focus mode is activated, a customizable emoji/icon will appear in the iPhone's status bar next to the clock icon.
In this article, TipsMake.com will show you how to display a heart or smiley emoji on the iPhone's status bar.
Some notes before going into details:
iPhone must have iOS 15 installed
Turn off location services
The steps are as follows:
Step 1: Open Settings > Focus (Settings > Focus) on your iPhone.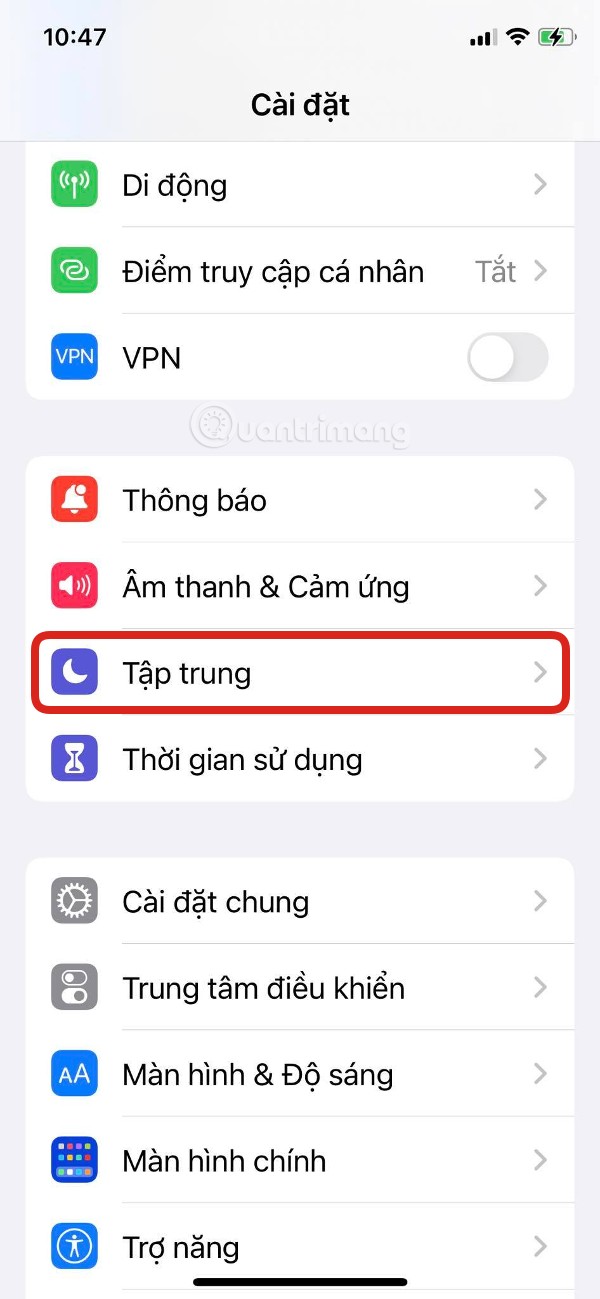 Step 2: Click the sign button + in the upper right corner of the screen.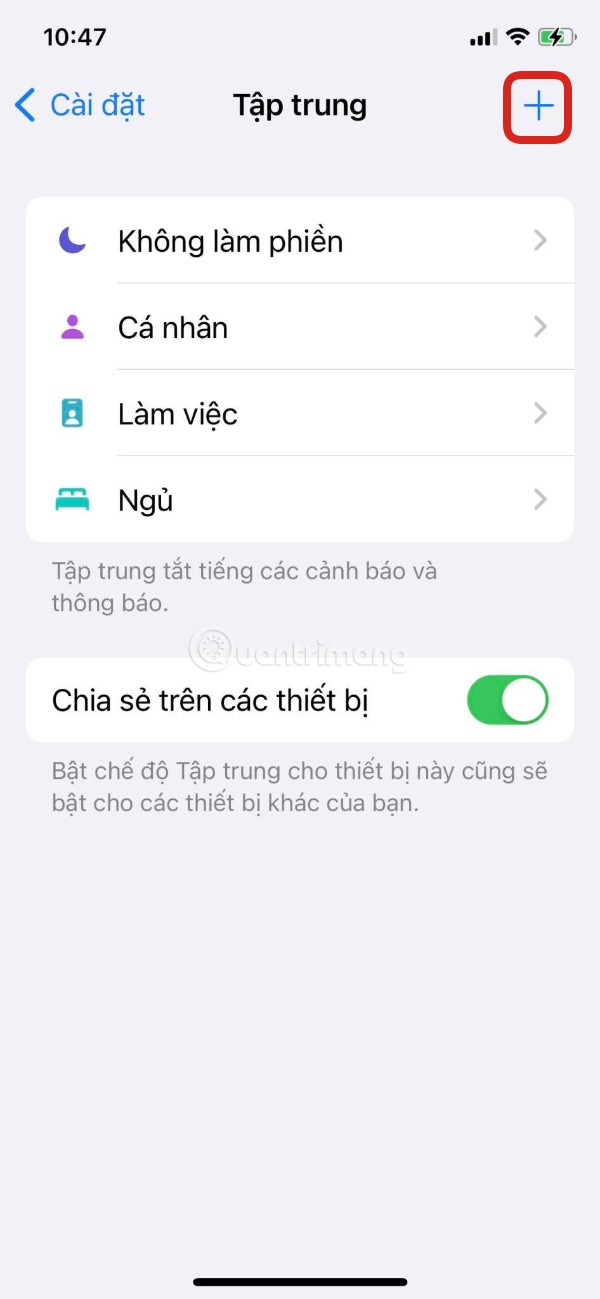 Step 3: Press the button Custom (Custom)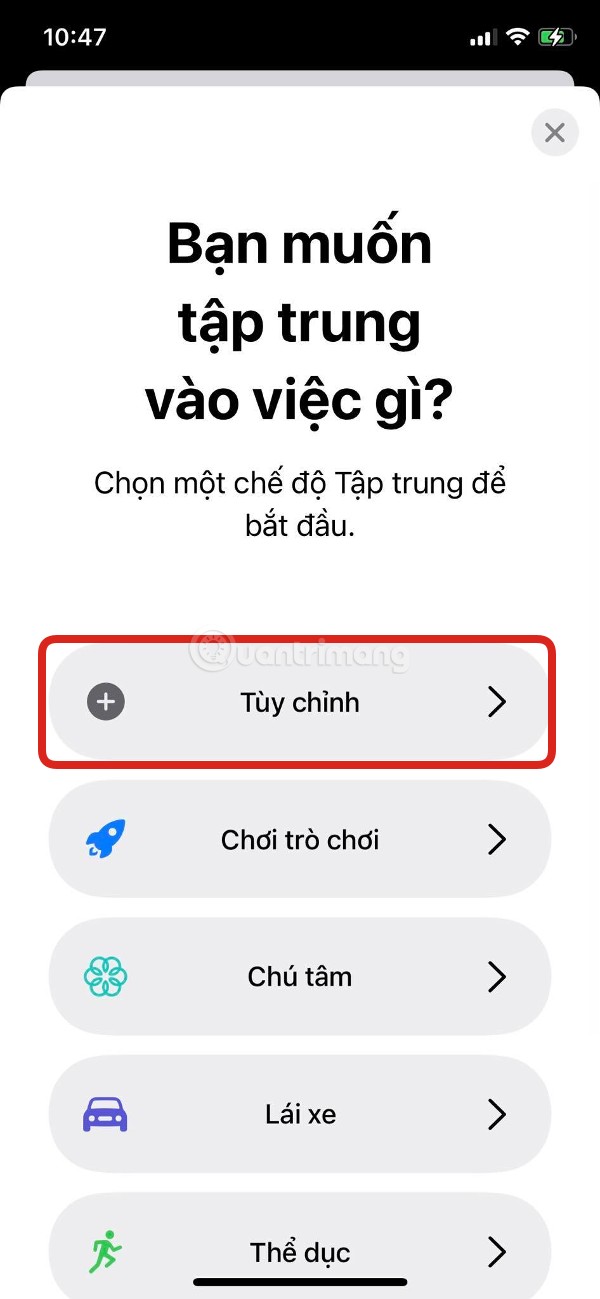 Step 4: Name the Focus mode you want to create, and then choose a color and emoji. Please scroll down to see more emoji because there are up to 25 emoji for you to choose. After selecting, press Next (Continued).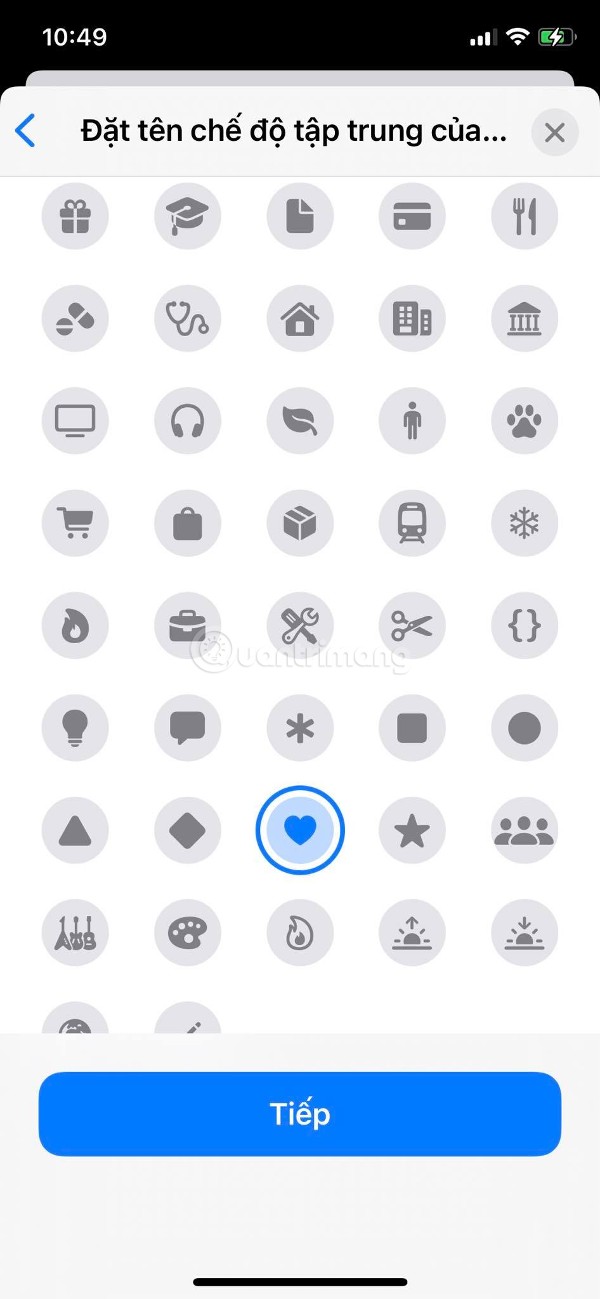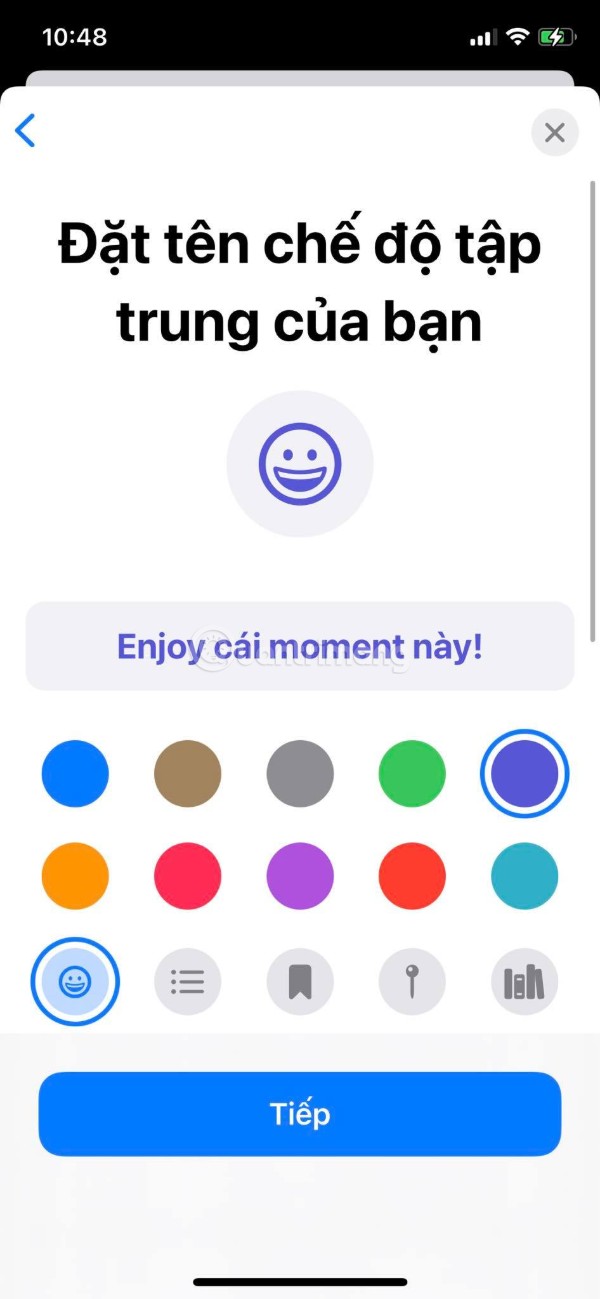 Step 5: In this section, you choose which contacts are allowed to show notifications. If selected, when Focus mode is turned on and these people text or call you, the iPhone will display a notification for you. You can press the sign button + with the letter More below then select the people you need to contact or all your contacts then press Allow (Allow).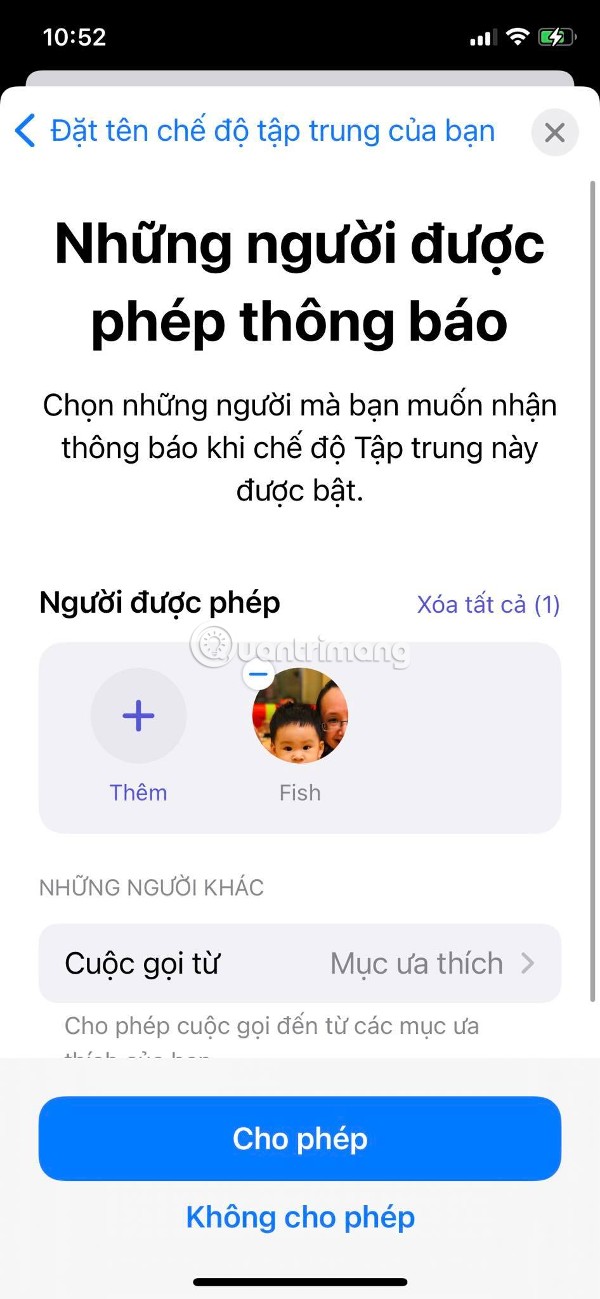 Step 6: You choose which apps are allowed to send you notifications while Focus mode is on. After selecting, press Allow (Allow).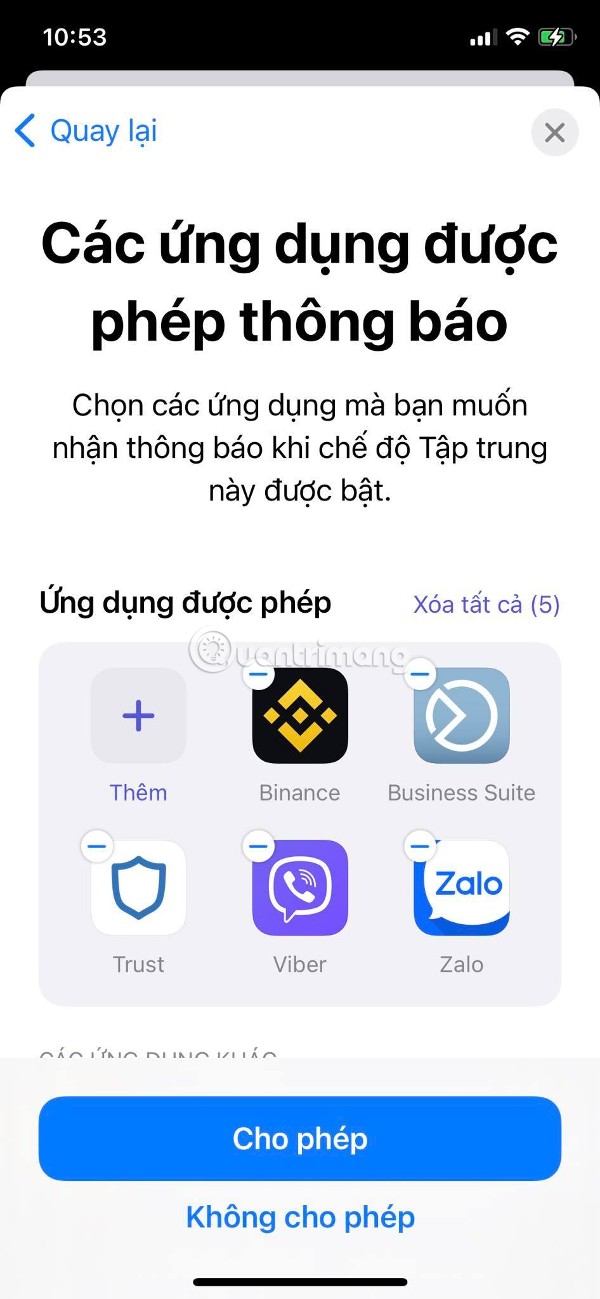 Step 7: You press Done (Done) to complete the installation.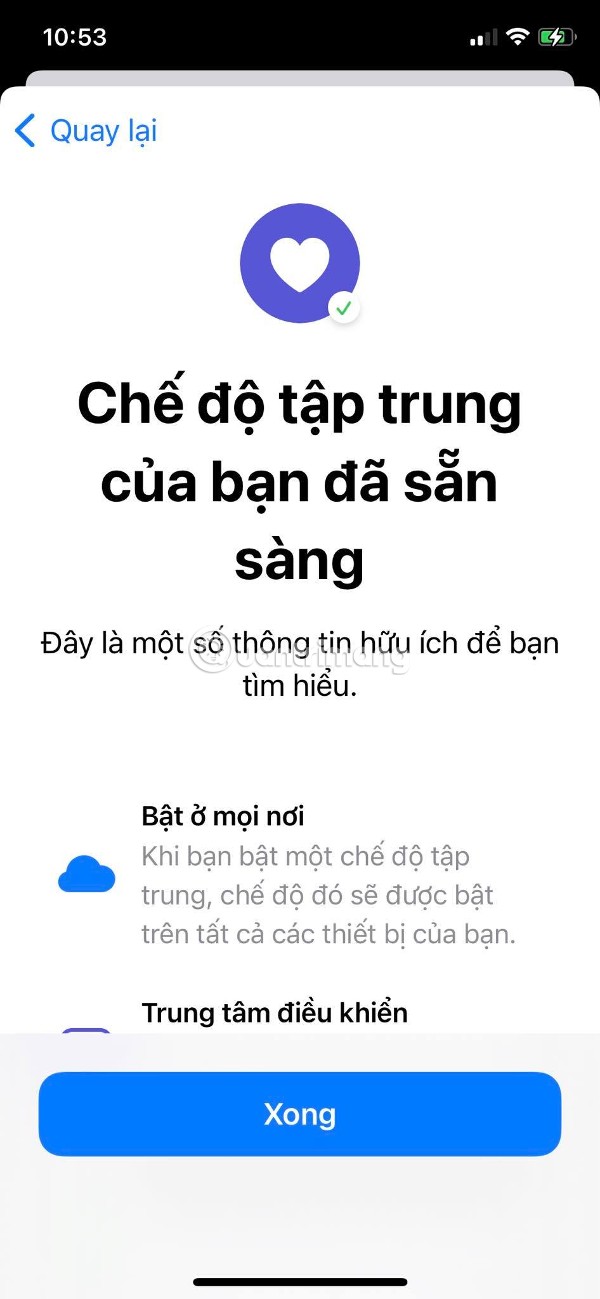 Step 8: Now you flip the switch to turn on the Focus mode you just created. You'll see a heart-shaped emoji appear in your iPhone's status bar. If you want to change to another emoji, just click Name & Appearance (Name and Appearance) to change.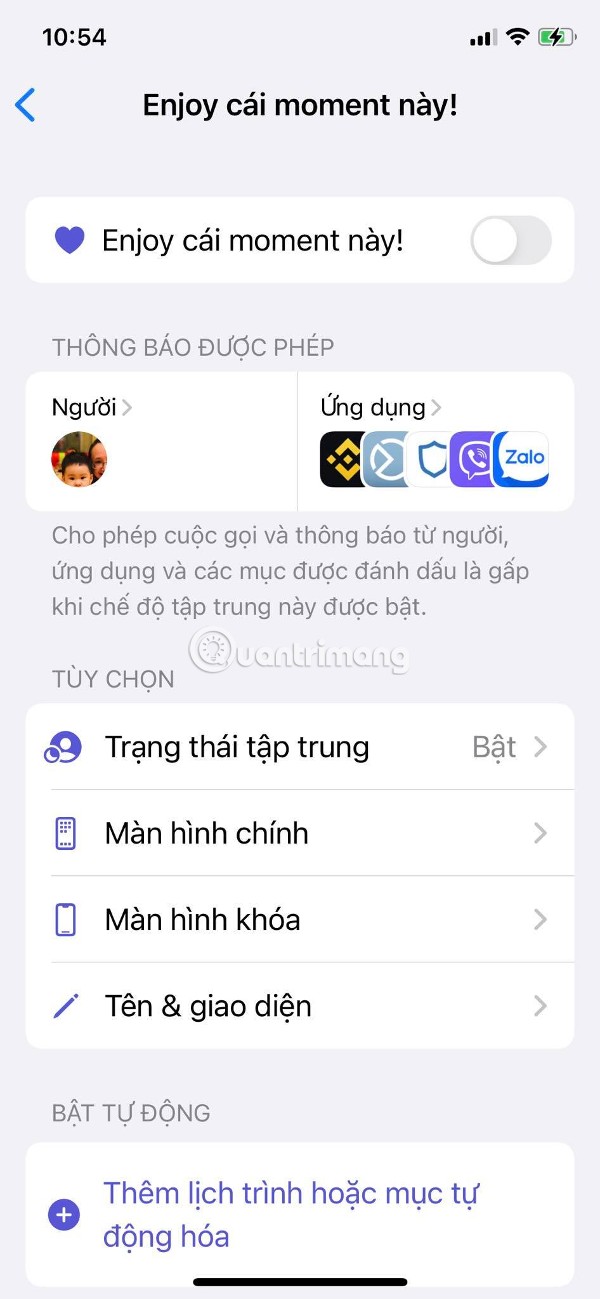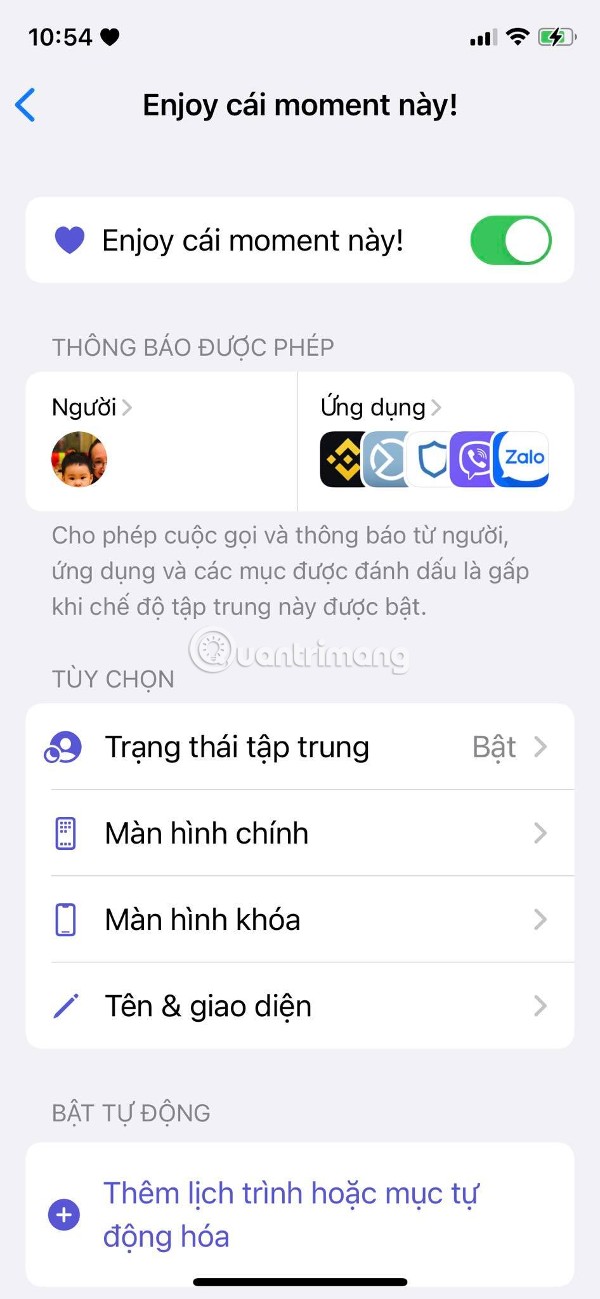 As mentioned in the note, you should turn off the location service because the arrow icon of the location service will take up space (on iPhone models with a notch screen) resulting in no space for emoji display. .
Good luck!
Source link: How to display heart emoji, smiley face on iPhone status bar
– https://techtipsnreview.com/