Performing a clean install of Windows can help you solve the problem of hard drive accumulating junk files and slow startup on old PCs. Here are the detailed steps to clean install Windows using Microsoft's Media Creation Tool. The only things you need are a copy of Windows and a USB stick.
1. Make a backup of the files first
Performing a clean install means that all your programs, settings, and files will be deleted. Actually, there is an option to keep personal files and applications, but if you really want to improve your PC performance, it is better to delete all data and start over. The only things worth saving are the files, images, browser bookmarks, videos, and product keys of any purchased software.
If you have another PC, connect it to a portable hard drive, SSD, or even USB for backup. You can also use a LAN cable to transfer data between two Windows computers. OneDrive is a good choice for those who are using Word or PowerPoint as part of an Office365 subscription.
2. Download and install the Media Creation Tool
First, you need to download the official Microsoft Windows Media Creation Tool. This tool will be used to create an installation file on a USB, with at least 8GB of space (but it is better to use a 16GB USB).
Once downloaded, run the .exe file and accept the license agreement. The Windows Media Creation Tool will ask if you want to upgrade your PC or create installation media in the form of a USB or ISO file. Choose the second option.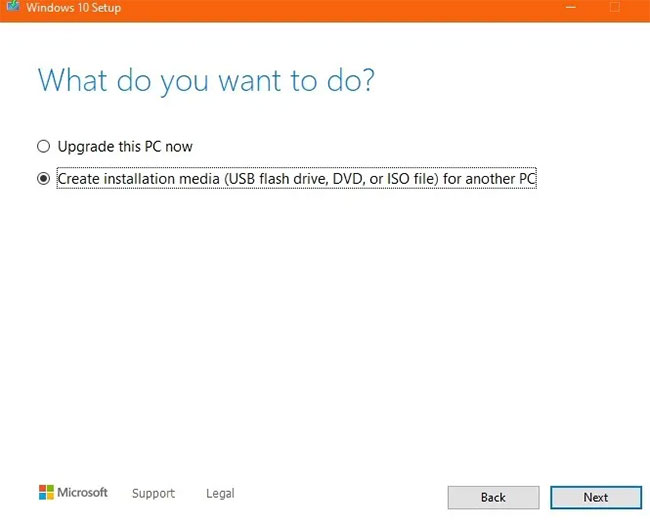 Select the Windows language, architecture, and version, which should be the same as the recommended settings on your PC.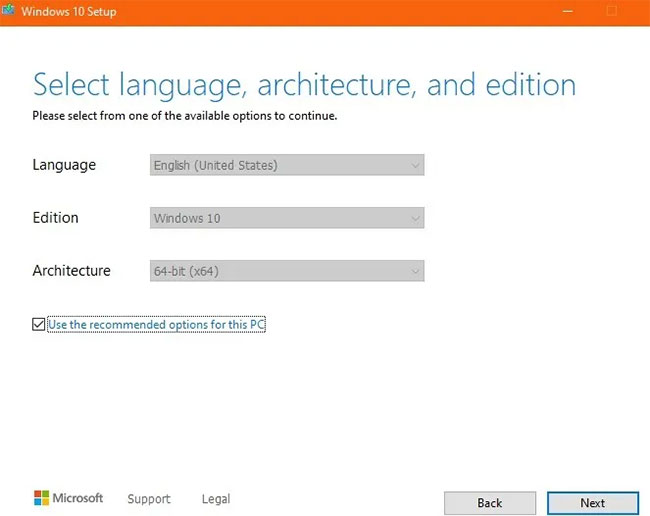 In the next step, you will be asked to choose between USB and ISO in the type of installation media. Select option USB.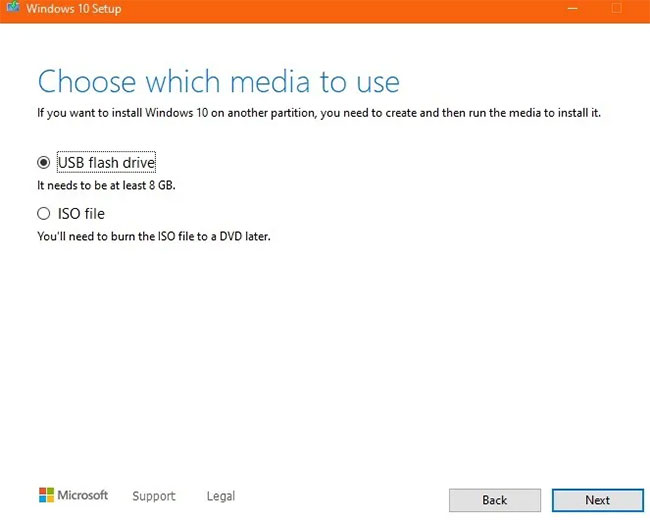 Make sure you have the USB inserted in your Windows PC or laptop. All existing files and data on the machine will be deleted when new Windows installation media is created in the storage space.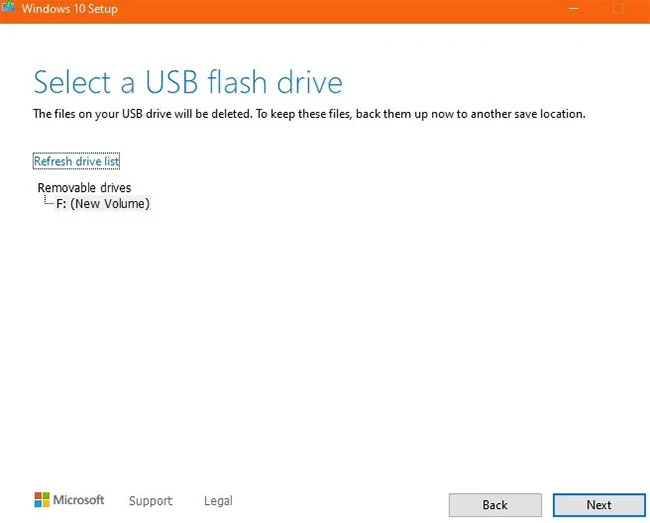 Let the Windows operating system load onto the USB. It will take some time.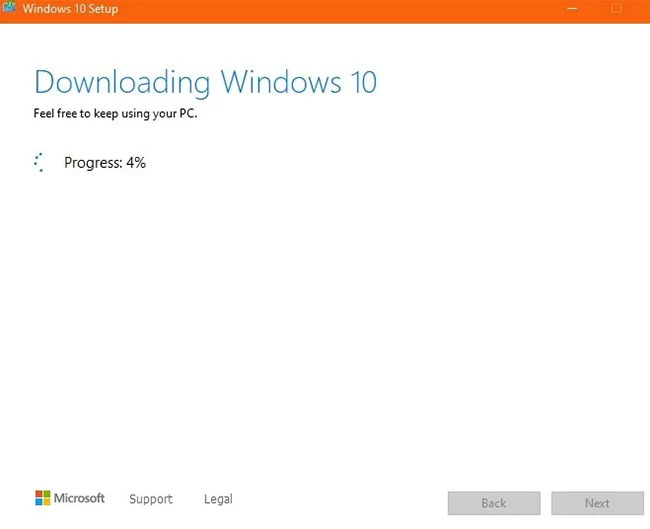 After a quick verification of the download, the Windows installation media will be created in the USB. Wait a while for this to finish.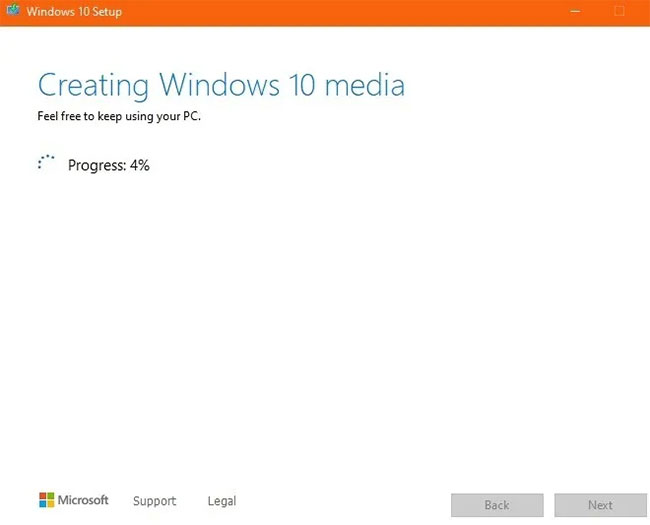 Next, you will see a success message, indicating that the USB is ready to use. Click finish to finish the installation.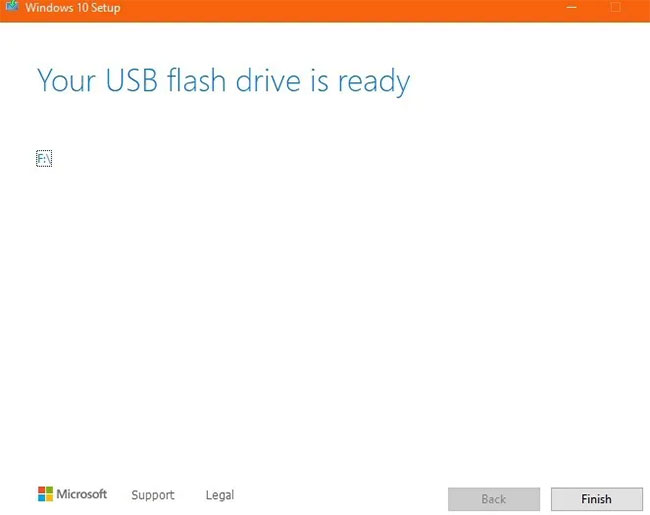 The Windows installation USB should be prominently displayed on your computer. Before doing a clean install, you need to verify that UEFI Secure Boot is enabled on your PC.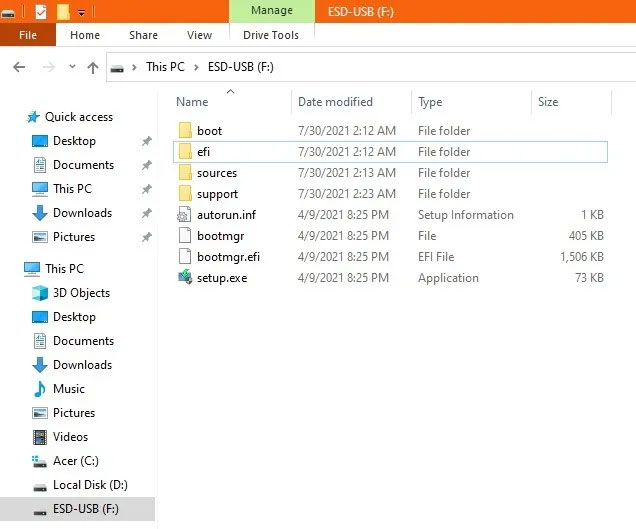 3. Find the Windows product key
You may have forgotten your original Windows activation key. You can use this method to access it again.
Note: Never use free utilities, such as "ProduKey", as Microsoft Security warns them as malware. It's much easier to regenerate keys from native Windows applications like Command Prompt.
From the menu Start of Windows, open Command Prompt with admin rights. To export the original Windows product key, enter the following:
wmic path SoftwareLicensingService get OA3xOriginalProductKey
The result is a key of 25 characters with a dash after every 5 characters. Be sure not to lose this key again and write it down in a safe place.
4. Clean install Windows on PC with bootable USB
The last part is the easiest part. Restart the computer with the startup keys (probably F2, F10 or F12, depending on the PC manufacturer) and boot from the Windows installation USB. Select language and keyboard preferences, then select Install now.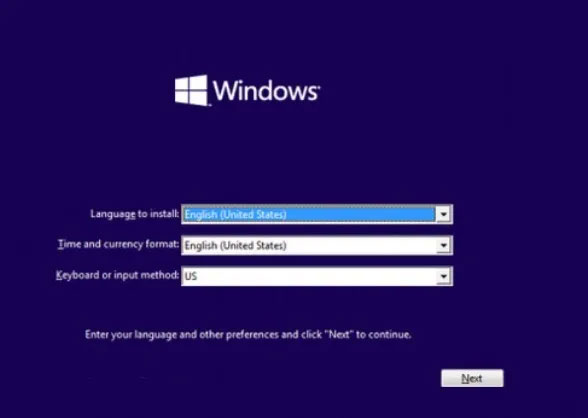 After the license agreement, you'll have two choices: Upgrade or custom install, which will delete all your files, settings, and apps. Do a custom install, as that will ensure a clean install takes place.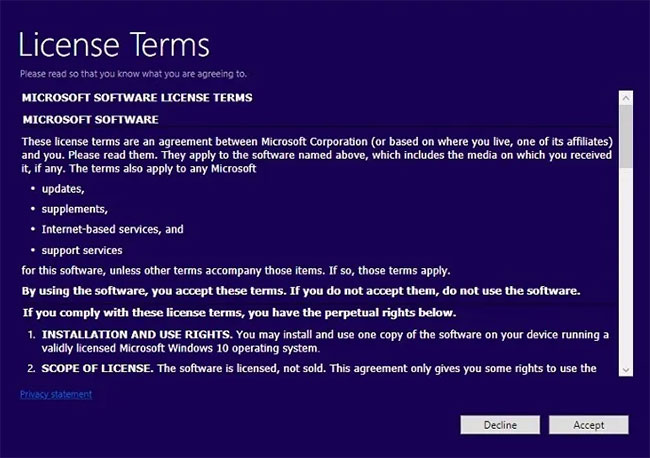 Next, select a partition on the computer where you want to remove the Windows installation, usually Drive 0 with maximum space.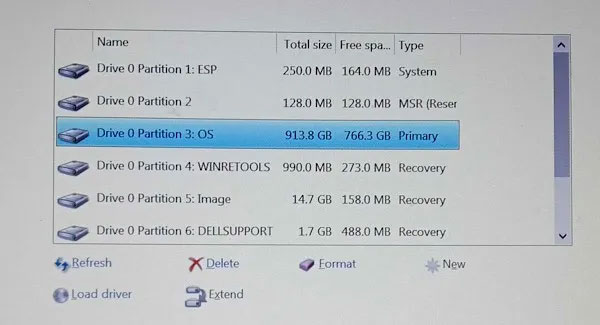 Windows installation will start after the partition has been selected. You don't have to do anything else. However, in some cases, you will need to activate your Windows using the product key. Enter the key you saved in the previous section. Next, you will be asked to choose your version of Windows. Then wait for the installation to finish. You will be asked to create a new username and password.
Hope you are succesful.
Source link: How to do a "clean" install of Windows using the Media Creation Tool
– https://techtipsnreview.com/