TeamViewer is a remote access, control, and support solution that works with virtually any desktop and mobile device platform, including Windows, macOS, Android, and iOS devices. It allows remote control of other devices that you are not there through the Internet. How to Download TeamViewer About the device will be GhienCongListen instructions in the article below.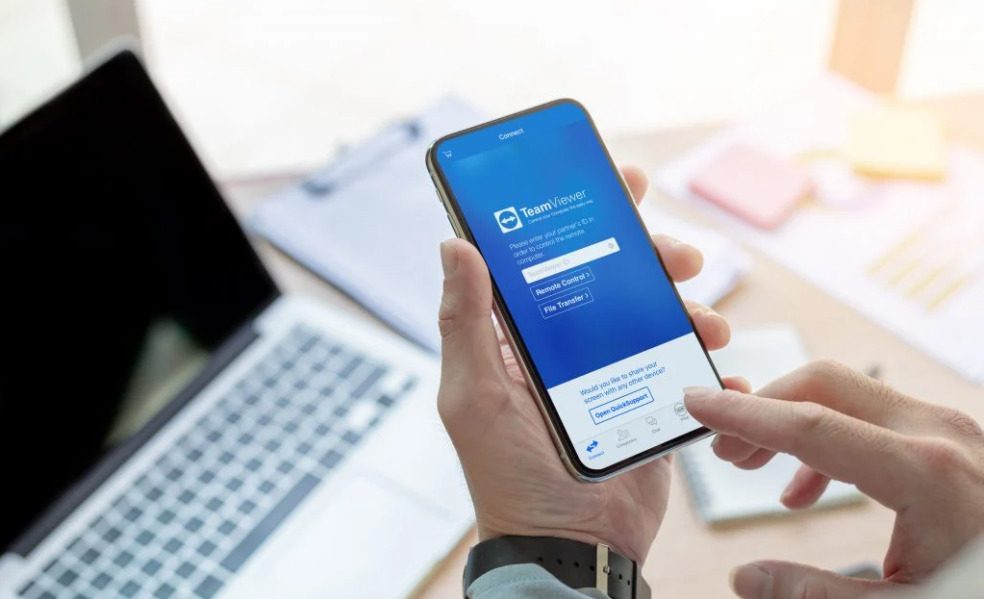 Advertisement

Download the latest TeamViewer for Windows computers
To download TeamViewer you need to use a web browser on your computer and ensure the most stable Internet connection. Visit the official software download page from TeamViewer to avoid downloading virus-infected software.
Different program installation versions serve different purposes, so you need to pay attention to download the correct version you need, including the following types:
Advertisement

Full featured version of TeamViewer.
TeamViewer QuickSupport is a version of instant remote support that requires no installation
TeamViewer Host is used to access remote computers operating 24/7, mainly for server management or maintenance.
TeamViewer Meeting is used to organize remote meetings.
TeamViewer Portable is generally a full-featured version without needing to be installed on the computer.
Here is the link to the official homepage from TeamViewer: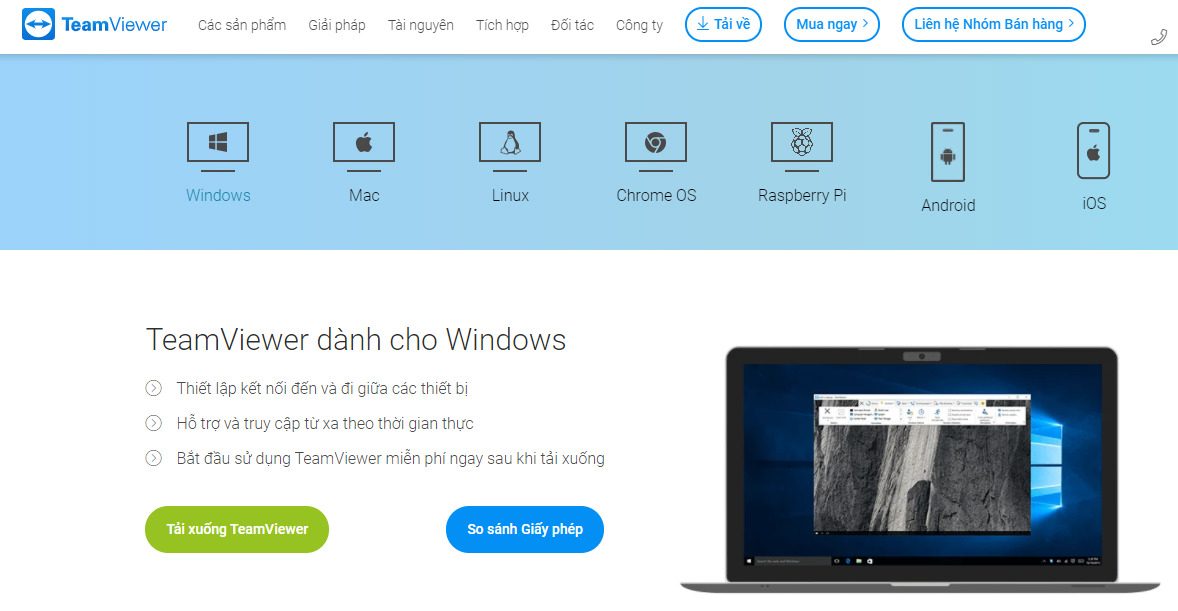 Advertisement
In addition, to download older versions of TeamViewer to your computer, you can do the following:
Also at TeamViewer's download page at the link above.
Scroll to the bottom and notice the Previous versions section that says "See previous versions".
Click "See previous versions" to go to TeamViewer old version download page.
At the new page brought to you, there will be options including downloading TeamViewer 14, downloading TeamViewer 13 or downloading TeamViewer 12 as well as older versions.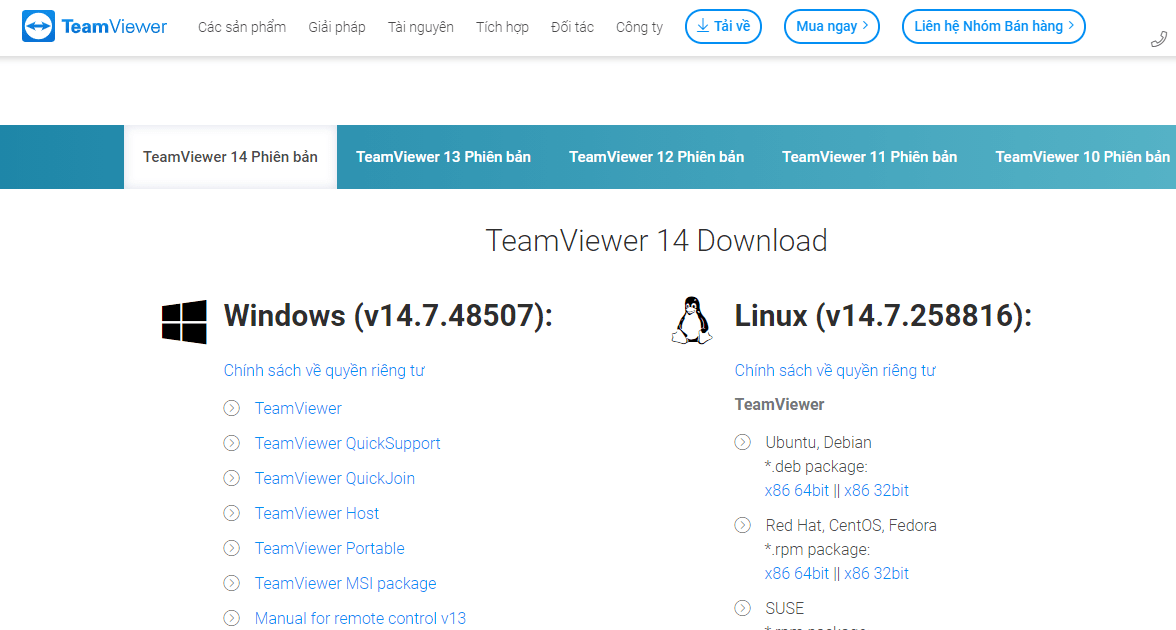 Download TeamViewer for Mac
For macOS, you need to switch to the Mac tag at the TeamViewer download homepage, and the custom versions are similar to the ones for Windows shown above.
You can also quickly access the TeamViewer for Mac download page at the link below: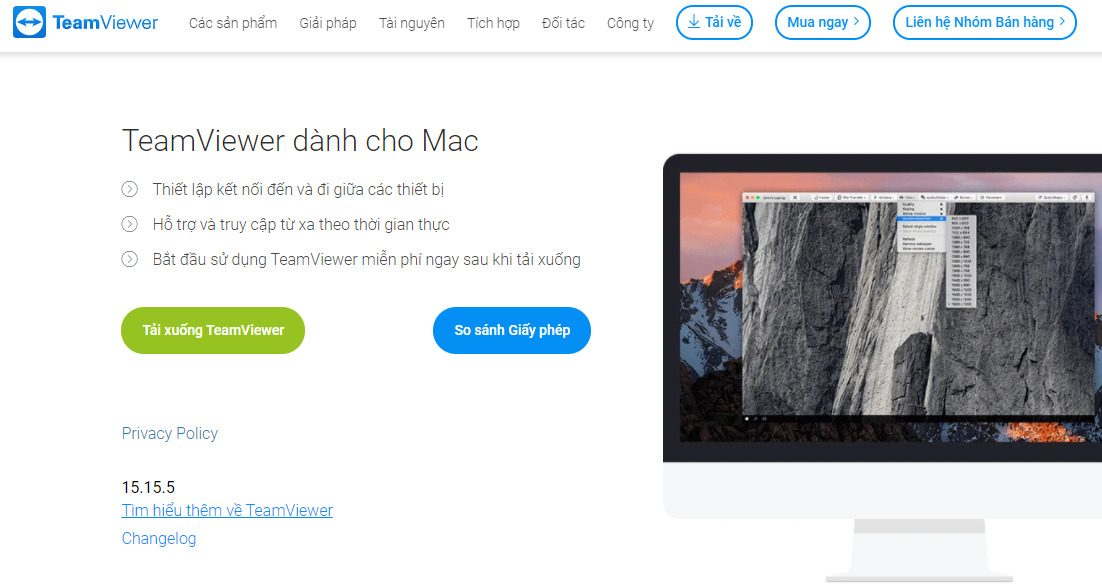 Download TeamViewer for your phone
For smartphone devices, you can download TeamViewer through the app store on your phone. For Android phones, the app store will be the Google Play Store (Google Play Store) and on iPhones and iPads it will be the App Store.
If you are using an Android phone that does not have the Google Play Store app, TeamViewer also provides an APK file for manual installation. Download the installation file from the link below.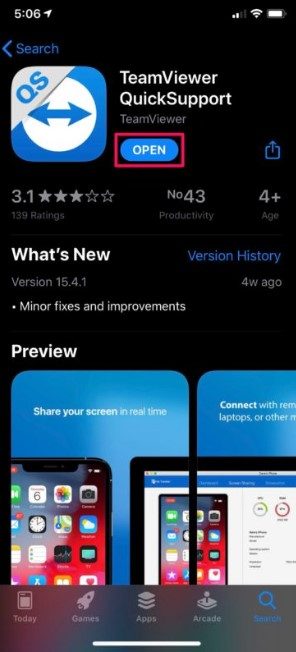 Above is the guide of GhienCongListen to share how to download TeamViewer for computer or phone devices from TeamViewer's homepage without fear of mistakenly downloading software containing malicious code.
Readers can refer to some more articles related to TeamViewer by GhienCongList below:
If you find the article useful, please leave Like & Share as well as leave a comment if you have any questions or suggestions. Thanks for watching.
Source: How to download the latest TeamViewer or older versions than the official version
– TechtipsnReview