Microsoft Outlook has now rolled out the dark background to all versions for users to activate from Microsoft Outlook on the web or Microsoft Outlook on desktop. Thus, users can easily switch to the dark background interface whenever they like. The following article will guide you to turn on the dark background for Microsoft Outlook.
1. Instructions to turn on the dark background of Microsoft Outlook on the computer
Note To enable dark background on Microsoft Outlook computer, you must use Microsoft Office 365 version. With normal Outlook version, we can choose to use dark gray color.
How to enable Outlook Windows dark background
Step 1:
At the interface on Windows, click File section in the interface and then click on Office Account section.

Step 2:
In the new interface, users look at the content next to it at Office Theme section then click on the arrow at the interface color selection section Click on Black to switch Outlook to a dark background.

Step 3:
The Microsoft Outlook interface results in a dark background as shown below.
To switch back to the normal interface, you just need to go back to the Office Theme section and select Colorful to switch back to the normal color mode.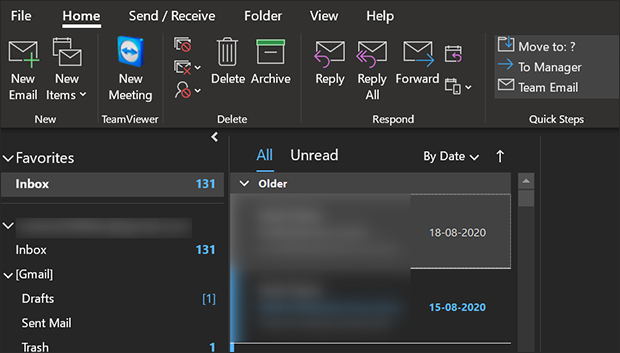 How to enable Outlook for Mac dark mode
With the Outlook version on Mac, there will be no setting to turn on the dark background like the Windows version. Users are forced to enable the dark background on Mac and then the dark background interface will be applied to all applications, including Outlook.
2. How to enable dark background in Outlook mobile
Step 1:
At the Outlook application interface, click profile picture. Then switch to the new interface, the user clicks cog gear icon.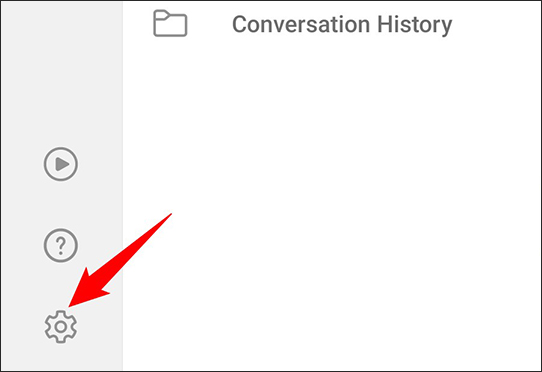 In the app's settings, tap Appearance section at Preferences.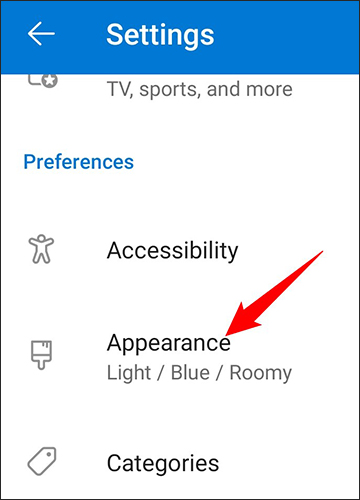 Step 2:
In this interface, devotees will see interface options as below.
Light: Use light mode in Outlook.
Dark: Enable dark mode in Outlook.
System: Use the phone's default mode. If you have dark mode enabled on your phone, Outlook will also use dark mode.
You just click on Dark to choose a dark background for the Outlook application interface on the phone is okay.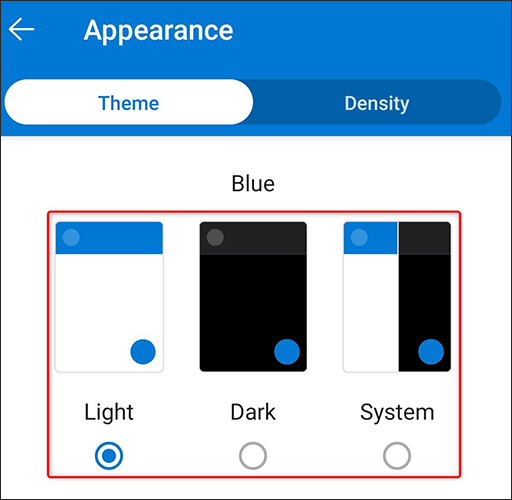 3. Instructions to turn on the dark background of Outlook web
Once the new interface is activated, click on the quick settings column on the right side of the screen and enable the option Dark Mode (Dark mode).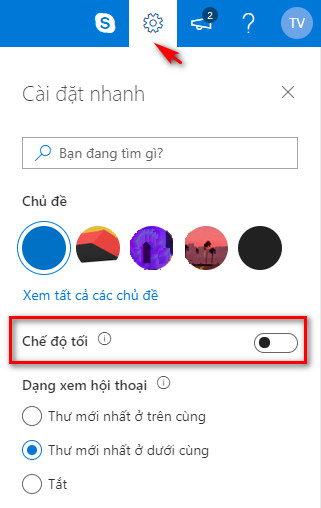 After completing the above steps, your Outlook will receive the Dark mode interface as shown below: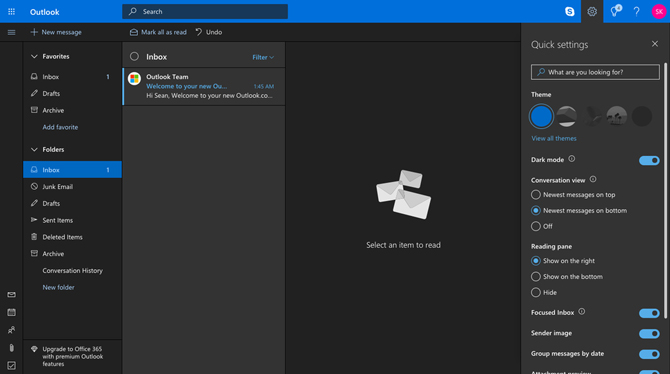 Source link: How to enable dark background for Microsoft Outlook
– https://techtipsnreview.com/