Google Slides also allows you to enter text by voice in the caption of the presentation content, similar to the voice input feature on Google Docs. Then, we just need to select the language we want to enter in Google Slides, and then speak directly into the microphone to display the content. The following article will guide you to enter text by voice on Google Slides.
Instructions for entering text by voice Google Slides
Step 1:
At the interface on Google Slides you click View section then click on Show presenter notes.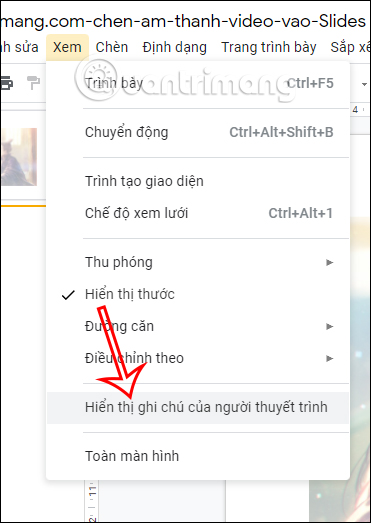 Step 2:
Displays the interface of the speaker's note input box below the interface for us to enter content.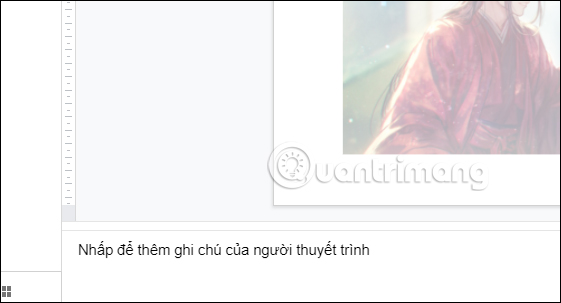 Step 3:
Looking up at the Google Slides interface creation toolbar, we click Tools section then choose Voice input to presenter notes or press Ctrl + Shift + S.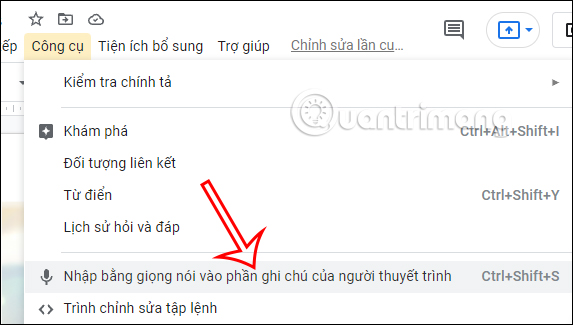 Step 4:
Now display the microphone icon in the Google Slides interface. First of all you will click select language that I want to use.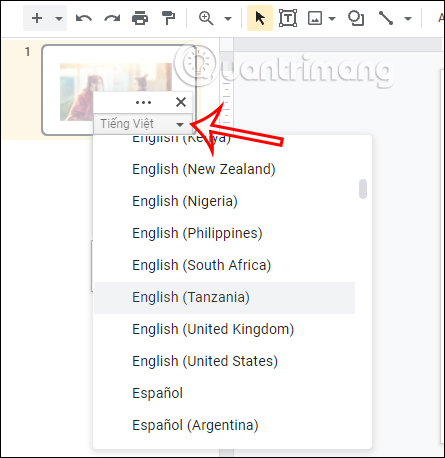 Step 5:
After selecting the language, click microphone icon and allow Google Slides uses the microphone in the browser.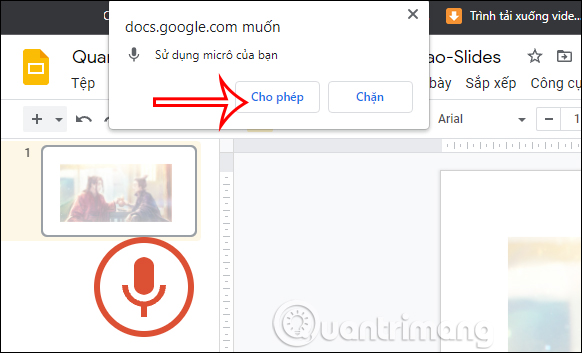 Now you will speak into the microphone and the content is automatically entered into the note box as shown below.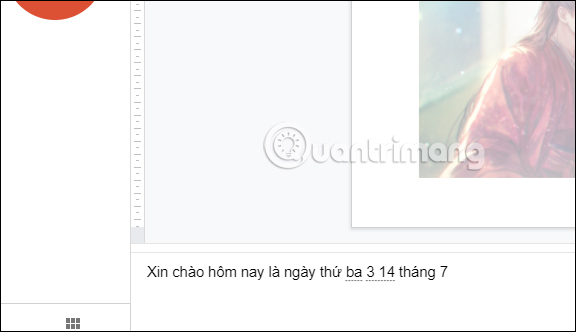 Other languages ​​are also effectively recognized and automatically entered into the note box on Google Slides.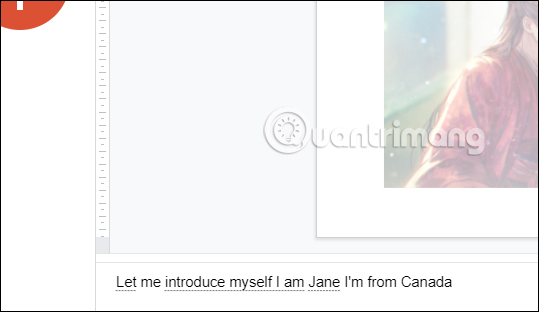 Source link: How to enter text by voice in Google Slides
– https://techtipsnreview.com/