In the face of a prolonged epidemic situation and many provinces in our country implementing Directive 16 of the Government, many working people have difficulties, so there have been organizations as well as agencies and teams to rescue people. with essential food and medicine during the epidemic season. The Find Food application will help people in need find volunteer kitchens, giving food to each needy person. If people want more support with medical supplies, they can use the SOSmap relief map. The following article will guide you to use the Find Food application on your phone.
Instructions for using the application Find food
Step 1:
First, click on the link below to install the Find Food application for your phone, then install and allow the application to use the location on the device.
In addition, you can also immediately access the link below to go to the Find Food website.
https://www.timdoan.vn/
Step 2:
After you allow the application to use location, you will see food delivery points, meals for people to go to support points. We can enter a specific location in the 2 bars above to search for locations other than your current location.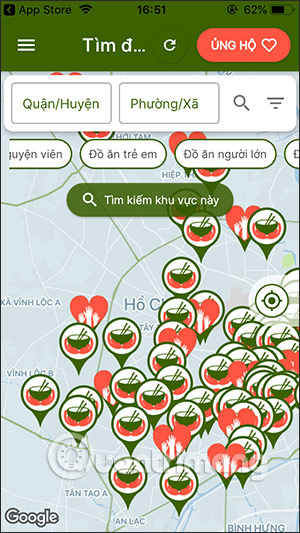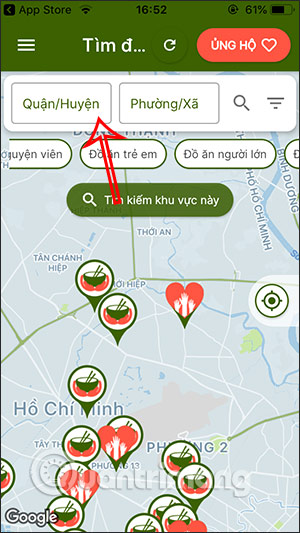 In addition, above will be different food groups for people to easily find depending on who needs support.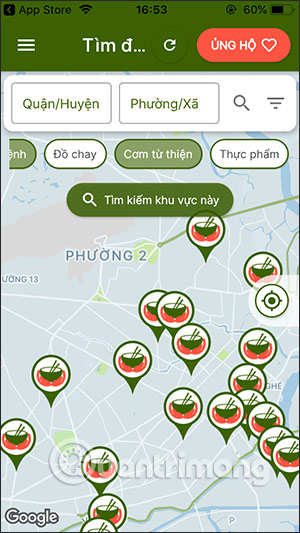 Step 3:
Each food delivery location will have a specific symbol for you to click. When you click on that location, specific information will appear. Below is the option View Details, Directions, Call.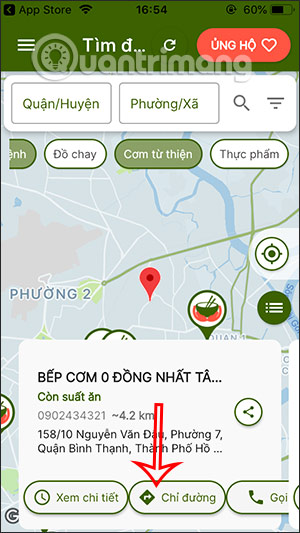 Step 4:
In addition, for those who want to support free meals to these locations, click Support. Here you will see the information of the agency receiving the donation.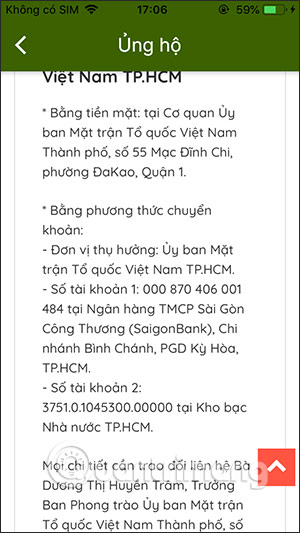 Source link: How to find a place to support food for people
– https://techtipsnreview.com/