Nowadays, Bluetooth technology is gradually becoming popular all over the world. The number of Bluetooth-enabled devices being consumed is increasing rapidly. From wireless headphones and fitness trackers to portable speakers. Bluetooth seems to be becoming an indispensable basic feature on modern technology devices.
Significant improvements in technology and battery life, such as the Bluetooth Low Energy standard, have allowed Bluetooth devices to have increasingly more compact designs such as micro-earphones, smart wearables like Fitbits, etc. But This also has a corollary, which is that when things get smaller, they're easier to lose as well. Most of us must have lost one or several Bluetooth headphones.
Basically most Bluetooth devices are usually paired with another device before working. For example, you pair a Bluetooth headset with your phone or connect your phone to your car's audio/speaker system. This is a very important pairing mechanism, playing a decisive role in finding the lost Bluetooth device. Right now, let's find out.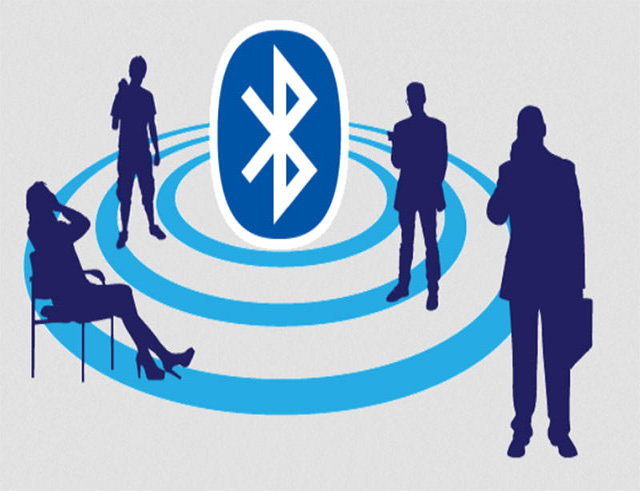 What to do when lost Bluetooth devices (Headphones, Fitbit, etc.)
With the help of smartphones and some special applications, the chances of finding Bluetooth devices are quite high, as long as the device still has battery life and is not turned off.
First, you'll need to download the Bluetooth scanner app. Currently, there are many Bluetooth scanning applications for iOS and Android devices on the market.
How to download Bluetooth scanning app
Before starting the search, you should find yourself powerful assistants that are Bluetooth scanning applications. These assistants will show you a list of all the devices within Bluetooth's range, as well as the connection signal strength – another important piece of information that helps you locate the device.
Bluetooth signal strength is usually measured in units of Decibel-milliwatts (dBm). The higher the number of dBm sounds or the closer to zero, the better the signal strength.
For example, if the screen shows -100 dBm at first and then -1 dBm then the signal strength is getting much stronger, you are getting closer to the device.
There are a number of Bluetooth scanning applications that work on many different smartphone models such as:
Bluetooth Smart Scannerthis is a free application, developed by Ace Sensor, suitable for iOS devices and some other Bluetooth-integrated devices. This free app can locate Bluetooth devices within range (including inconspicuous signals). There are also many other good quality applications, you just need to search for the keyword "Bluetooth Scanner" and then choose a suitable application.
For Android users, the Bluetooth Finder app can be downloaded from the Google Play app store. In terms of functionality, Bluetooth Finder works similarly Bluetooth Smart Scanner. As for Windows phone users, Bluetooth search applications are also very easy to find.
Make sure that the Bluetooth function on your phone is still working properly.
Obviously, your Bluetooth device will not be able to be located if the Bluetooth function on your phone is not working. Make sure you don't forget to turn on the Bluetooth feature on your phone before using the above Bluetooth navigation apps.
Start search
First, you open the Bluetooth scanning application, identify the device to search in the list of devices that the application has found and pay attention to its signal strength.
And if the application does not find the device you need, try again and again because you know, the connection range of Bluetooth is not too far, maybe the device you are looking for is out of range. .
Once the device name has shown up on the search list, you can begin to pinpoint its exact location. Basically, if the signal strength drops (from -200 dBm to -10 dBm, for example) you are moving further away from the device. And vice versa, if the signal strength improves (for example from -10 dBm up to -1 dBm) then you are getting closer to the device.
Other search methods
If you lose audio-capable devices like speakers or headphones, you can also connect them to your phone and then play music. If the space is quiet enough and the volume of the device is audible enough, finding them probably shouldn't be too difficult.
See more:
Source link: How to find lost Bluetooth device
– https://techtipsnreview.com/