DNS is one of the very important components of the Internet. And if you've ever struggled with accessing Facebook when blocked, you've certainly learned about DNS, right 🙂
And in the process of using the computer, I don't know how you guys are, but I sometimes encounter the DNS Server is not responding error that makes me unable to connect to the Internet.
So in this article, I will summarize the most effective ways to successfully overcome it DNS Server is not responding error This is annoying.
When I get a yellow exclamation error on the Internet icon, I usually use the tool Troubeshoot problems to fix some errors related to Interent.
This is one of the error fixing tools available on the Windows operating system, it often proves to be quite effective in many cases. But it's not always so convenient.

Unlucky for you, a DNS error will appear as shown below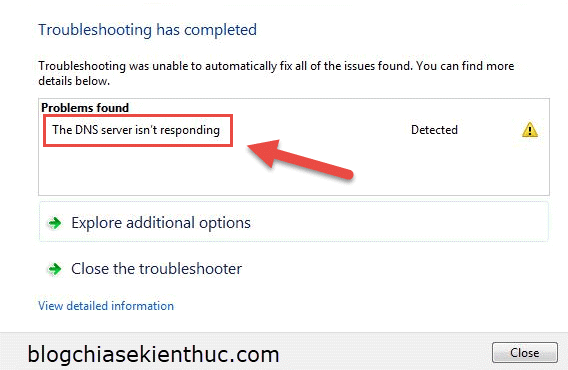 #first. Restart the computer
For me, the first thing that I do if there is any error with the Windows operating system is to restart the computer.
It sounds a bit bland, a bit absurd, but sometimes it has an unbelievable effect. Therefore, please restart that computer before performing the next steps.
Do not play with this method, common errors such as the machine automatically lost sound, cannot run the software, the computer suddenly lags strangely, the printer can not print … then restarting will That's a pretty good plan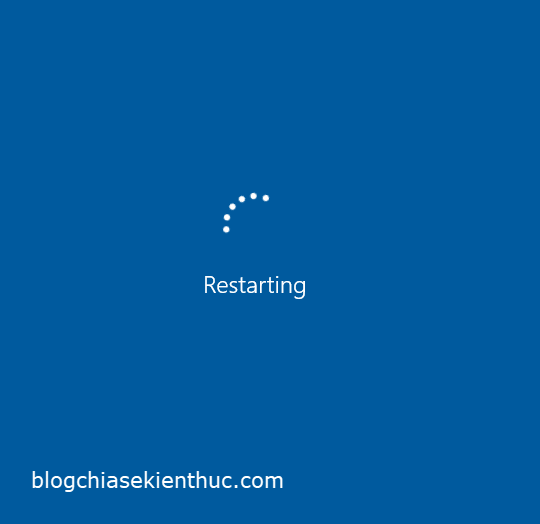 #2. Change DNS Server
+ Step 1: Open the Run dialog box by pressing the key combination Windows + R => then enter ncpa.cpl => and press Enter.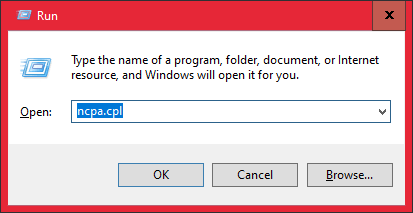 + Step 2: Then you find the correct Internet connection that you are using. For example, mine here is the network Wi-Fi there (there is a column below the Computer icon).
=> Then you right click on it => and select Properties.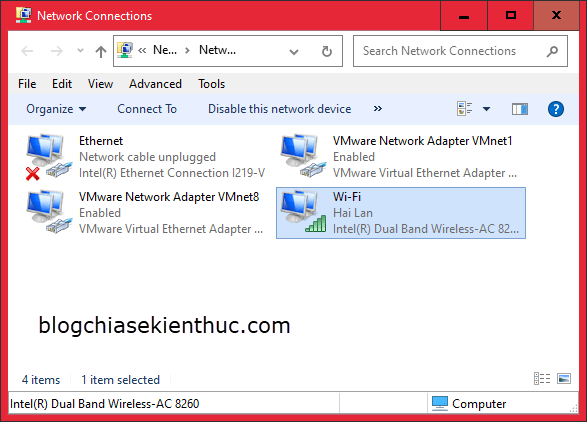 + Step 3: Then double click on the Internet Protocol Version 4 (TCP/IPv4) Let's get into the settings.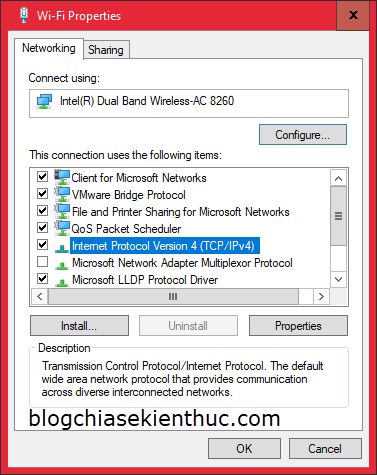 + Step 4: Now you tick Use the following DNS Server addresses. Next you can adjust the following DNS:
Or:
208.67.222.222 / 208.67.220.220
+ Step 5: After you are done, click OK => Finally, turn off the network and turn it back on to try again.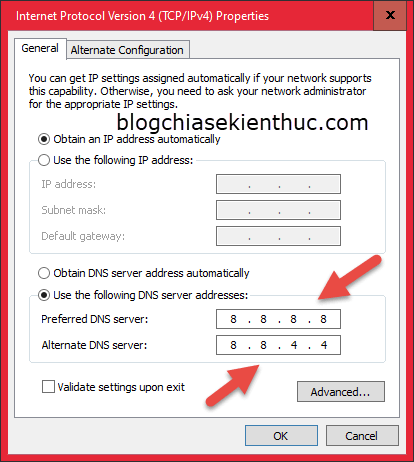 NOTE: To learn more about this setting, you can refer to this article, it will definitely be very helpful for you!
#3. Reinstall Network Driver
Note: Download the network driver before reinstalling. I recommend to you to use 3DP NET software, a software that can handle all types of computers today 🙂

But of course, you should try the method below first, if it still doesn't work, then use the last trick 3DP NET!
+ Step 1: You press the key combination Windows + X => then click select Device Manager => You click on Network Adapters.
Another way to open Device Manager is to right-click This PC => choose Manage => then select Device Manager
Next, you double-click on the network adapter you are using, for example, if you are using a Wi-Fi network here, it is Intel(R) Dual Band Wireless-AC 8230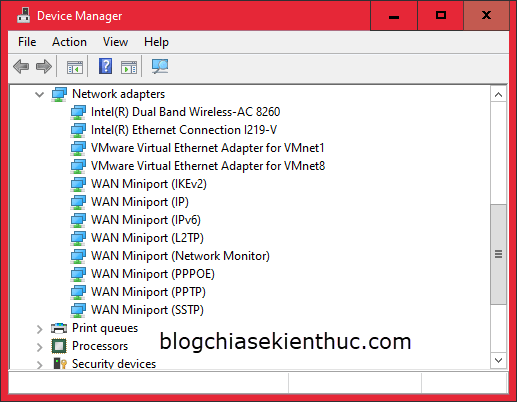 + Step 2: Then you switch to the Driver tab as shown below.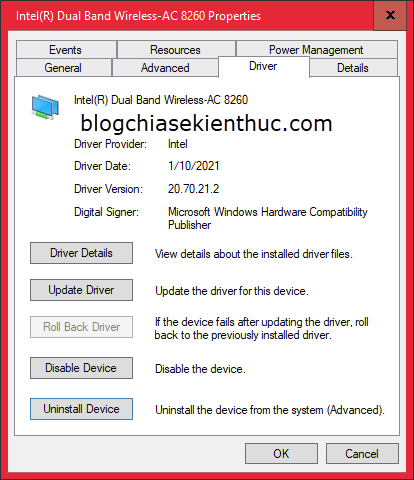 + Step 3: Next you click Uninstall Device, remember to tick Delete the driver software for this device => click Uninstall to perform the removal of the current driver.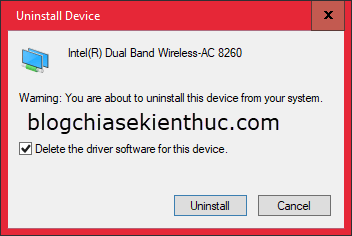 Or you can do it faster way that is right click on the network you are using => and select Uninstall device (image added by Admin):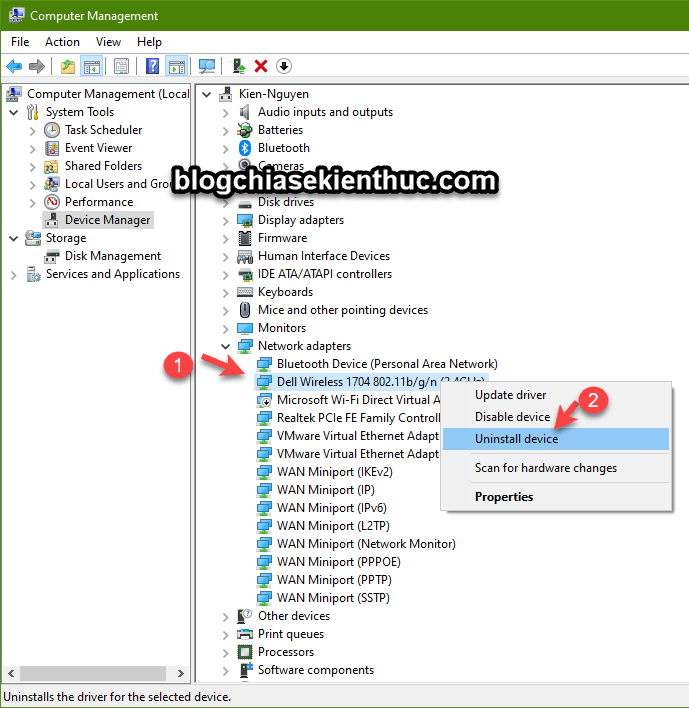 + Step 4: Then right-click on the network connection again as shown above => then select Scan for hardware changes let the computer reinstall the driver.
Or you can restart the computer, now we have the following two cases:
If the computer connects to the network normally, you are successful.
If the computer still has the above error or does not receive the Driver, you need to download a new Driver. To download the most standard Driver according to your computer brand, you should see this article, and if you do not have much experience, just use 3DP NET, guys.
#4. Turn off firewall and anti-virus software
Firewalls and anti-virus software are both bulwarks that protect your computer.
But sometimes it affects your Internet. Therefore, try turning off the firewall and anti-virus software, it may temporarily fix the error DNS Server is not responding this is annoying.
#5. Using netsh command in CMD
+ Step 1: Open Command Prompt with Admin rights, then enter the following commands (after each command you press Enter Please):
netsh int ip reset

netsh winsock reset

ipconfig /flushdns

ipconfig /renew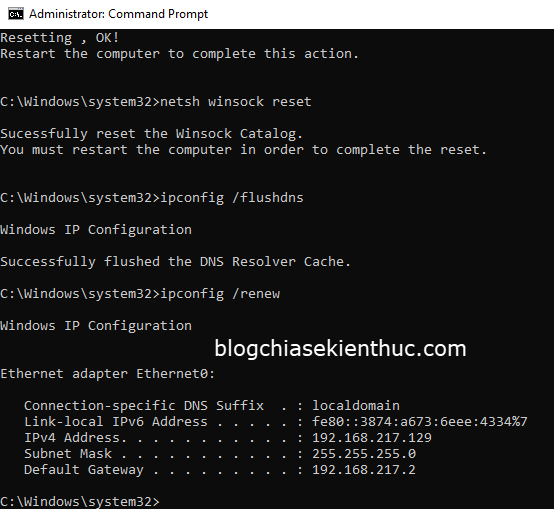 + Step 2: Finally, restart your computer to apply the changes.
#6. Start the computer in Safe Mode
Safe Mode helps you start your computer with the most basic software and drivers. Sometimes this DNS error occurs because the software or driver of a certain hardware conflicts with each other.
+ Step 1: To access Safe Mode of your computer, press the . key Windows on the keyboard (next to the ALT) => then click the button Power, keep key Shift => and press Restart.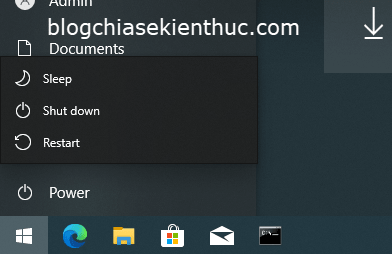 + Step 2: You click select Troubleshoot.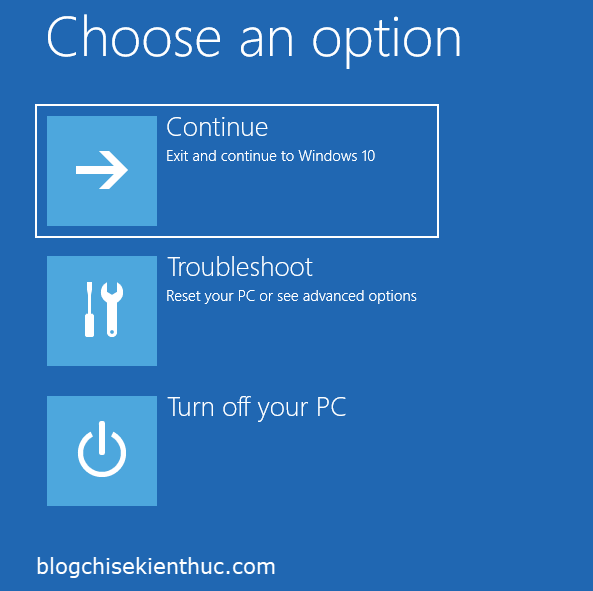 + Step 3: Next you choose Advanced options.
Read more articles: 5 ways to access Advanced Options on Windows 10/8/8.1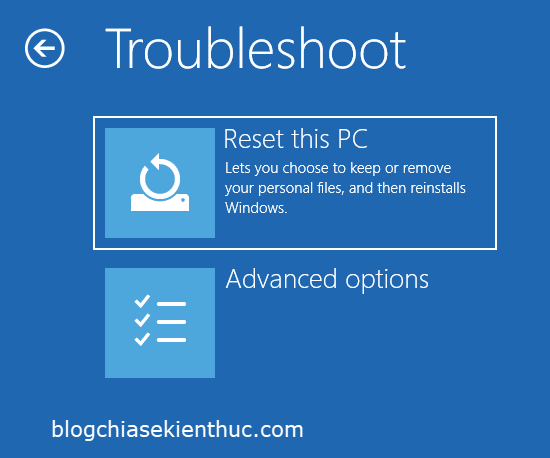 + Step 4: Then you click select Startup Settings => and press Restart.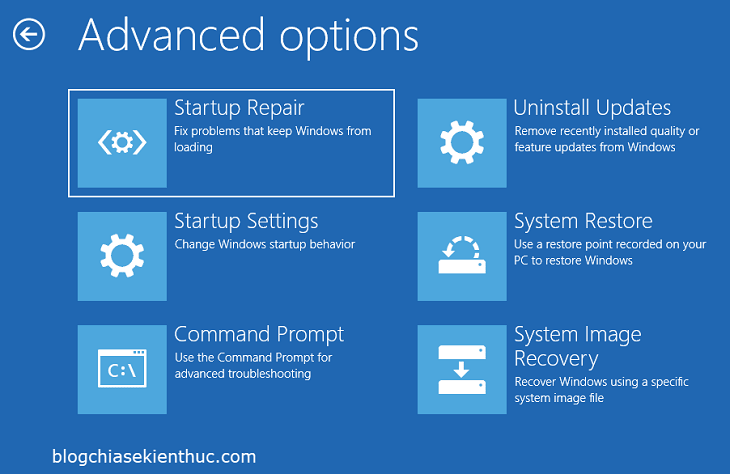 Next you press 5 or F5 to enter mode Safe Mode with Networking (this is Safe Mode with Internet).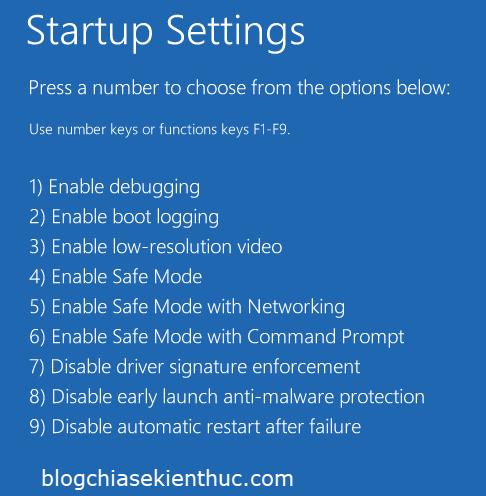 If the network is normal in this mode, then of course, the computer's software is causing the DNS error. Now you just need to find the software causing the error and uninstall it.
In addition to accessing Safe Mode to check if your computer has a network, if you have a USB BOOT available, you can also access Mini Windows to check easily.
Which I suggest to you the NHV BOOT version, you can create a professional rescue USB BOOT to use when needed 🙂
#7. Restart Modem or Router
If all devices connected to the Modem are having the same error, the cause is a problem with your Modem or network provider.
First, go behind the Modem, find the Restart button to restart. Otherwise, you can unplug the power cord for about 10 seconds and then plug it back in. Then check again!
#8. Reset the Modem or Router you are connecting to
If the above methods do not work, you can try Reset Modem. This method is a bit advanced, you must have a little technical knowledge to be able to do it.
You can refer to this article: Instructions on how to configure the most detailed TP-Link Wifi modem
However, I say first, now the Modem configuration is quite different, because many new modem lines, the interface is quite different.
So, if you are not knowledgeable, you should immediately jump to step number #9 below
#9. Contact the service provider's customer service
This is the last way if all the above methods do not work or are not thorough. Please contact the customer service of the service provider so that they can fully use this error for you.
Viettel: Support switchboard is 1800 8168
VNPT: Support switchboard is 1800 1166
FPT: Support switchboard is 1900 6600 or 1800 6000
The network operator will be responsible for fixing the transmission error for you, you pay the monthly network fee, so you can get this benefit. But of course that is in case you are the one who signed up for the Internet service
Go to this article to discuss more about the service quality of network operators: Which carrier's fiber optic cable should be installed? Viettel, FPT or VNPT?
#ten. A few other small tips to identify and fix this DNS Server error
Try using a different web browser.
If your computer is using a Wi-Fi network to connect, now try switching to a wired network to see if it works, or vice versa, if you are using a wired network, try switching to Wi-Fi.
If you are using a dynamic IP address, now switch to a static IP address, or vice versa, guys: The simplest way to change the computer IP address (how to use dynamic and static IP)
#11. Epilogue
Here are all the ways and steps to fix The DNS Server isn't responding while using the computer.
Have you ever encountered an error like this? And if you did, how did you fix it? Please share your method so that I can learn more.
Wish you all success, and hope everyone will comment to support my article [đây là một trong những bài viết đầu tiên của mình trên Blog :)], only then will I be more complete in the following posts. Thank you!
See more articles:
CTV: Hoang Tuan – techtipsnreview
Note: Was this article helpful to you? Don't forget to rate the article, like and share it with your friends and family!

Source: How to fix The DNS Server isn't Responding error on Windows [OK]
– TechtipsnReview