During use, if you encounter a camera error YooSee Report a busy network error, can't connect to the camera, you can fix it in the ways that TechtipsNReview.com shares below without having to call a technician or bring the device out of the repair shop.
Samsung Galaxy S3 – Fix camera not working lỗi
Fix iPhone cannot connect to Wifi on iOS 8
Lumia has Wifi error, Winphone has Wifi connection but can't connect to the network
How to install camera on phone
Oppo can't access Wifi, fix Oppo Wifi error, fix Oppo Wifi DNS
YooSee WiFi Camera with wireless connection method, using technology Cloudlink P2P to transmit data, so the network errors are busy, offline and offline occurring on YooSee camera are mainly caused by the internet connection being connected.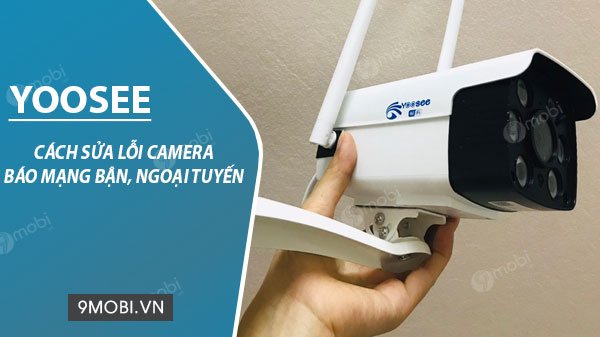 Fix YooSee camera error saying "Offline" error
How to fix YooSee wifi camera error saying network is busy, can't connect to camera
1. Cause YooSee Camera reported busy network error
+ The WiFi, 3G/4G internet connection is connecting on the phone with slow speed, weak signal.
+ The internet connection to YooSee camera is unstable, the signal is poor
+ YooSee camera has hardware problem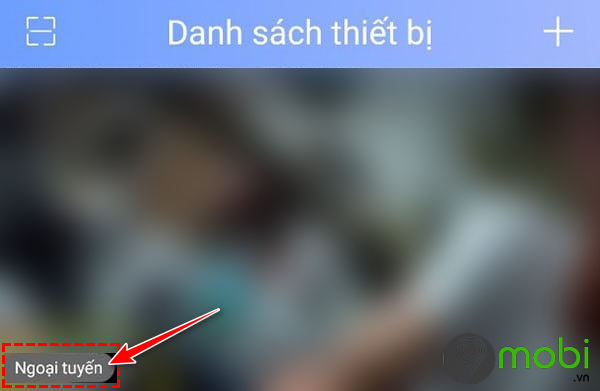 2. How to fix YooSee Camera with busy network error
+ At the smartphone you are using, you need switch internet access method other. If you are using WiFi, switch to 3G/4G mobile network and vice versa. Or you can change WiFi hotspot for better internet signal.
+ In case YooSee Camera reports an offline error due to an unstable internet connection with the device, you need to Restart the WiFi Modem.
How to restart the WiFi Modem: Unplug the power that is connected to the device -> Wait for about 5 or 7 minutes -> Plug it back into the Modem -> Take a small toothpick and insert it into the small hole on the Modem (Usually there is a the word Reset on the side) hold for a while for all the lights in the Modem to light up, you have successfully reset. The default Modem name and password will be printed on the back of the device (Admin, Password).
+ If you try the above methods and your YooSee camera still has a busy network error, offline error, maybe hardware problem on the device . At this point you need to call a technician to repair.
In addition, during use, in order to avoid YooSee Camera reporting a busy network error, offline, unable to connect to the camera, you need to note the following factors:
+ Should keep YooSee camera and WiFi transmitter too far apart. The ideal distance is about 5-6m.
+ It is recommended to restart the WiFi Moden once a week to keep the device in a stable operating state.
+ Do not let too many devices connect to 1 WiFi access point because network congestion may occur. To avoid being stolen by wifi, you should change wifi password often and with difficult characters.
In addition, you should also update to the latest version of the application for your phone to avoid possible errors:
=> Link Download Yoosee for Android

=> Link Download Yoosee for iOS

https://TechtipsNReview.com/cach-sua-loi-camera-wifi-yoosee-bao-loi-mang-ban-khong-ket-noi-duoc-voi-camera-26687n.aspx
Hopefully, the information shared above will help you fix the YooSee WiFi camera error reporting a bad network error, the offline error is being encountered. YooSee camera application on smartphones will help you manage and monitor devices more conveniently and effectively, however, you need create account YooSee to be able to perform the functions above.
Source: How to fix YooSee wifi camera error saying network is busy, can't connect to camera
– TechtipsnReview