Google Sheets supports importing many different file formats into sheets with 11 different file formats. Then you can easily view the spreadsheet content with many different file formats, without having to convert, such as converting XLSX files to XLS. When importing files of other formats into Google Sheets, it will limit errors when importing data. The following article will guide you to import data in multiple file formats into Google Sheets.
Instructions for importing multiple file formats into Google Sheets
Step 1:
At the interface on Google Sheets you click File and then select Import in the displayed list.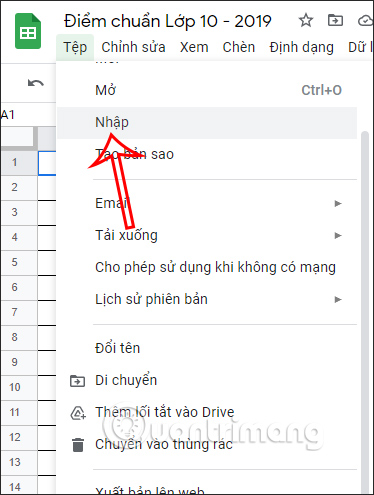 Step 2:
Now display the interface to select the file you want to upload, click Upload. Then you click on Select file from device if you want to download files from your computer.
Supported import formats into Google Sheets include: CSV, ODS, TAB, TSV, TXT, XLS, XLSM, XLSX, XLT, XLTM, XLTX.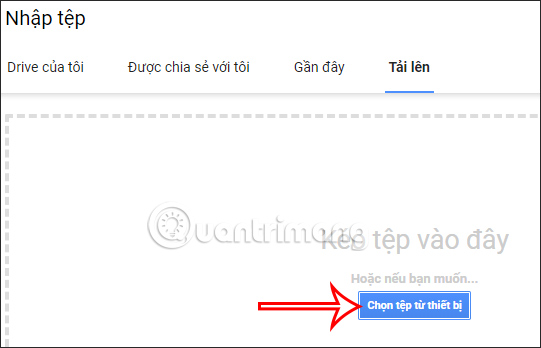 Step 3:
Next display the interface to set up for the newly uploaded spreadsheet. Depending on what type of file you're uploading, these options may vary. Now you see there are some options such as insert new sheet, replace sheet, replace current sheet,… Finish editing click Insert information.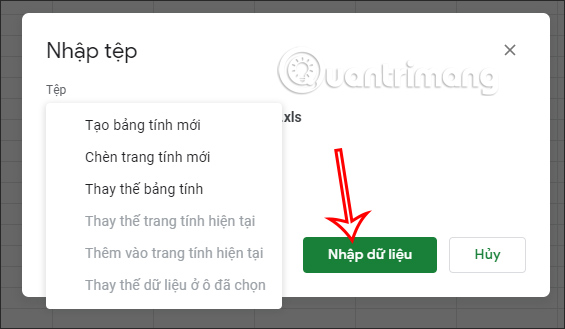 Step 4:
In the field where you load files such as CSV, TSV or TXT, there will be an additional section to set the Separator Line Type to choose to automatically detect or select Tab, Comma, custom to have Google Sheets detect the delimiter automatically.
The last option is Convert Text to Numbers, Dates, and Formulas. Finally click Import data and you're done.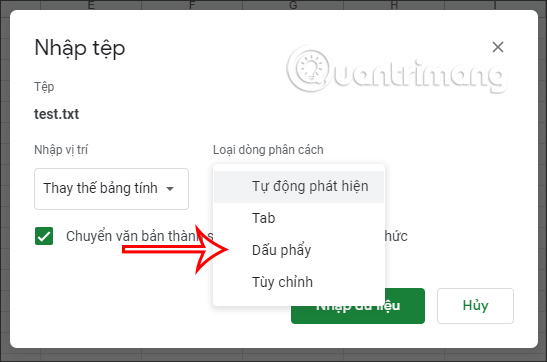 Source link: How to import different file types into Google Sheets
– https://techtipsnreview.com/