The OLED screen appeared first on the iPhone X, but the lock screen interface has not really met the needs of users, when they want Apple to improve to be more friendly with the OLED screen. Before waiting for Apple to make a change, users can install Lisa tweak to get more changes for the OLED screen. This tweak will make notifications appear better on a black background, increase the experience with OLED screens, or customize what elements do not appear in notifications. The following article will guide you how to install Lisa tweak on jailbroken iOS devices.
Instructions to customize the iPhone lock screen
Step 1:
Users download the Lisa tweak according to Cydia's Esquilli source or directly access the link below. Lisa works on jailbroken iOS 11 and 12 devices, but works better on devices with OLED screens such as iPhone X, XR, XS, or XS Max.
https://esquillidev.github.io/
Step 2:
After the installation is complete, the user opens Settings and then clicks on Lisa tweak to customize the settings. At the first interface of the tweak we have large options.
Enable tweaking.
Customize behavior.
Customize animations.
Show a message to preview the change.
Reset all settings to default.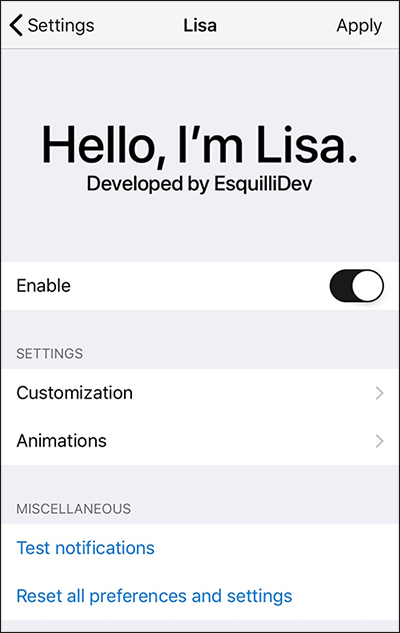 Step 3:
Click next Customization item for deeper editing for fine-tuning.
Use Lisa when Do Not Disturb mode is on.
Disable Face ID when Lisa is active.
Hide the status bar.
Hide screen lock time.
Hide padlock icon
Hide quick actions.
Hide Notepad.
Hide the Control Center Lock screen.
Enable background blur.
Choose how many times you need to tap the screen to remove Lisa.
Step 4:
Clicking on Animations has a number of customizations including:
Enable or disable animations.
Configure animation animation speed.
Enable or disable vertical offset animation.
Configurable vertical offset animation speed.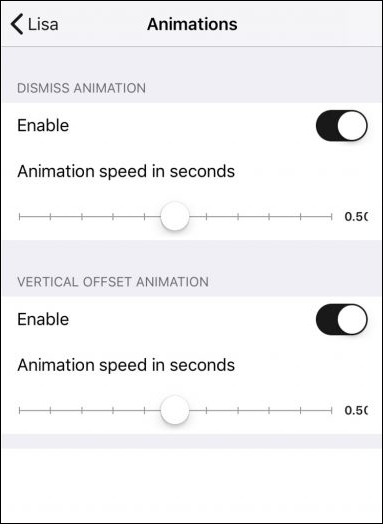 Wishing you success!
Source link: How to increase the OLED lock screen experience on iPhone
– https://techtipsnreview.com/