When Apple released the iPhone X with Face ID, the feature had one weakness: it only allowed settings to use one face. This means if you want someone to be able to unlock your phone (e.g. friends, family in an emergency), or if you look really different yourself wearing sunglasses or casual glasses, wearing a hat. or wearing a mask, you may experience some problems when unlocking your iPhone or iPad with Face ID. Fortunately, though, Apple has the option to add a second or an alternate face in the Face ID feature from iOS 12 and up.
Devices that support Face ID face change
As of March 2021, there are 4 generations of iPhone and 4 generations of iPad Pro that support Face ID.
iPhone using Face ID:
iPhone 12 Pro Max
iPhone 12 Pro
iPhone 12 mini
iPhone 12
iPhone 11 Pro Max
iPhone 11 Pro
iPhone 11
iPhone XS Max
iPhone XS
iPhone XR
iPhone X
iPads that use Face ID:
12.9-inch iPad Pro (4th generation)
iPad Pro 12.9-inch (3rd generation)
iPad Pro 11-inch (2nd generation)
iPad Pro 11-inch
How to install an alternate face or add a second face in Face ID
1. Enter Settings on iPhone or iPad.
2. Find the item Face ID & Password (Face ID & Passcode).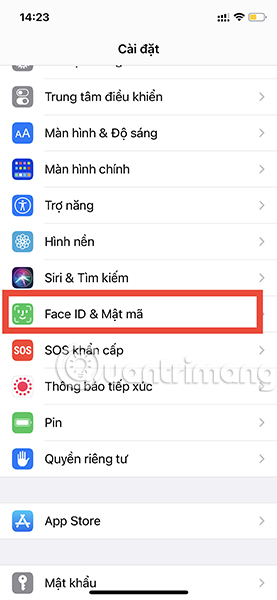 3. Enter the phone code.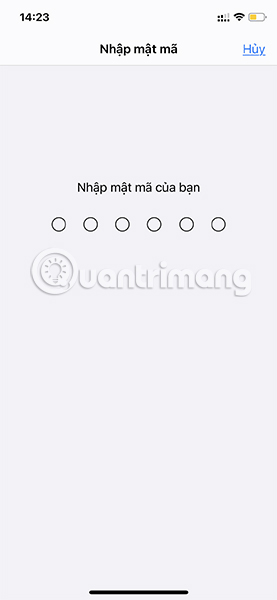 4. Find Alternate Appearance (Set up an Alternate Appearance).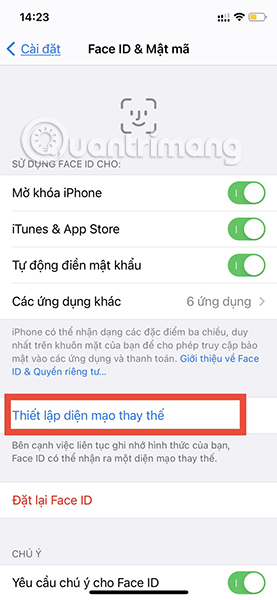 5. Follow the on-screen instructions to set up another Face ID, who usually shares the same device with you.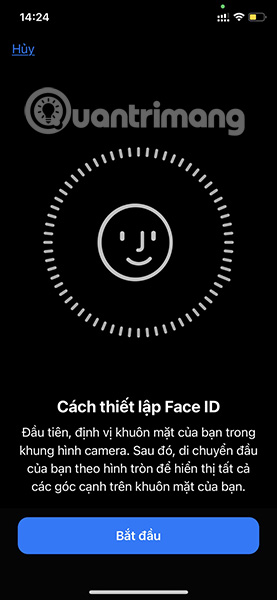 Note that you can only store up to one primary Face ID and one alternate appearance. If you want to change the second one, you have to reset the entire Face ID.
Why set up Face ID instead
Sometimes a friend or relative needs to use your phone to make a call or search for something when they are not comfortable using their phone. So if you don't want to let them know your phone passcode, let a friend or family member set up Face ID on your device.
Alternate Face ID also makes unlocking the phone easier, especially if you're wearing glasses, a mask, or other things that make your face look different. In addition, Face ID will recognize better and better, which will lead to better use.
A lot of people hope that the Face ID face feature will be the same as Touch ID, adding up to 4 to 5 faces. However, maybe we will have to wait for the next updates.
Source link: How to install a new face using Face ID on iPhone
– https://techtipsnreview.com/