NOTE: Welcome to the Knowledge Sharing Blog! If you encounter any errors during use, such as error in download link, slow loading blog, or unable to access a certain page on the blog … please notify me. via Contact page. Thanks!
Most modern laptop computers today incorporate a fingerprint sensor button to support the security of information in your computer more effectively. You don't have to use a password keypad to open your computer using your fingerprints more quickly.
So how to enable fingerprint security feature on Laptop and use this feature here? Yes, and in today's tutorial I will share with you about this quite new topic.
1. Check that the Laptop Drive is enough
+ Step 1: First, you need to determine exactly if your laptop has sensor buttons in the keyboard area as shown. Some laptops may have the sensor button located in a different location ..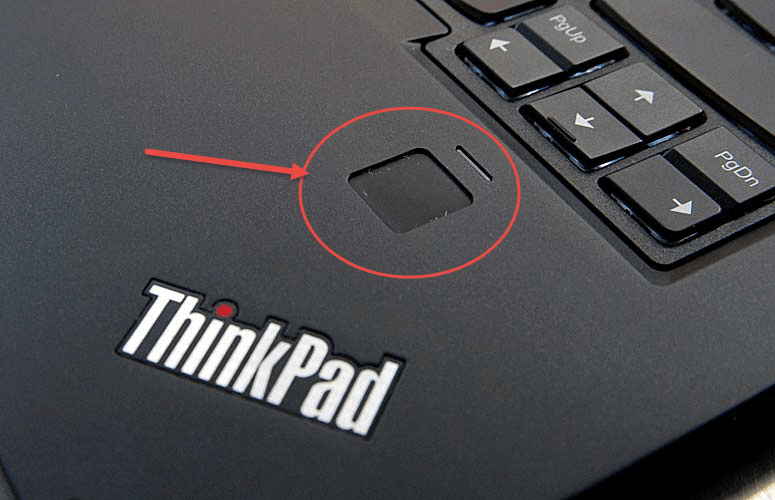 + Step 2: Then at the desktop you right-click ThisPC => select Manage.
Or Click the button Start => type keywords This PC into the box Search programs and files => then right click This PC in the Search box just found and select Manage.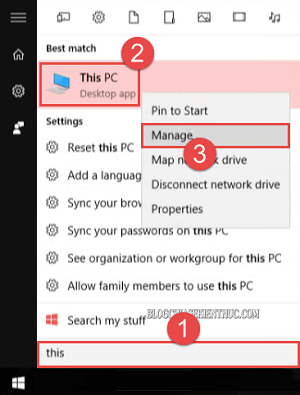 + Step 3: At the dialog box Computer Managementyou click on Device Manage => then choose to enter Biometric Devices. If you have Drive as shown in the picture, you can install the fingerprint sensor.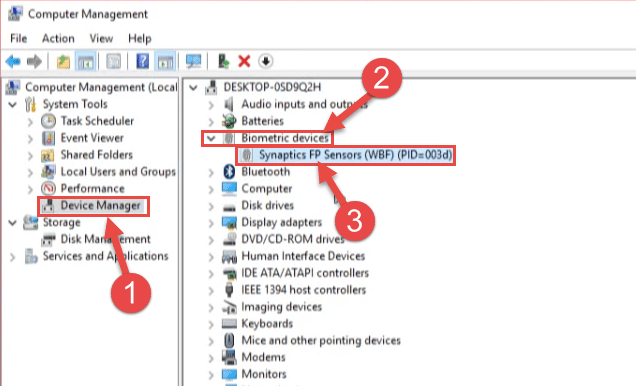 If not, then you Search on Google to install more drivers for the computer. You can Download the appropriate Driver here and install it on your computer.
2. Install the fingerprint sensor on Windows 10
+ Step 1: After checking Drive is complete => click on the button Start and choose Settings.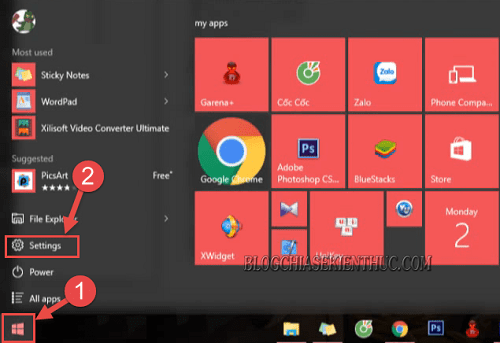 + Step 2: At the dialog box Settings => you click Accounts.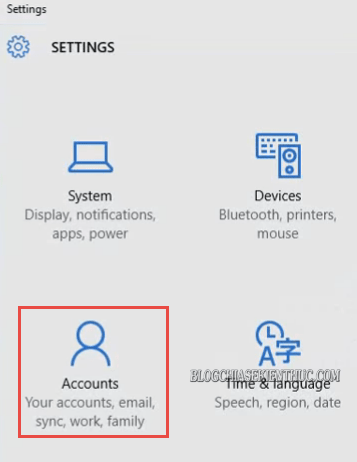 + Step 3: And select Tab Sing-in options => then click on the button Add in section PIN to create a password. The goal is to prevent the risk of fingerprint sensor failure, and you still get your Windows 10 open.
Create a PIN to use in place of password, You ll be asked for this PIN when you sign in to Windows, apps and services.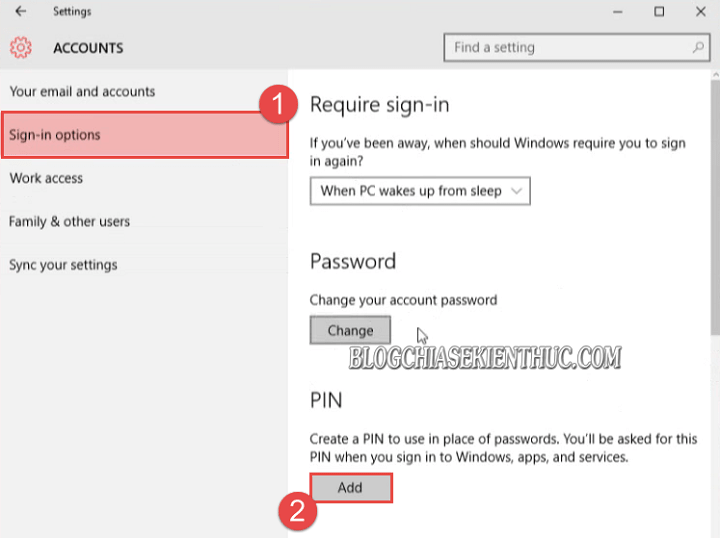 + Step 4: Then enter your current password (if you currently don't have password protection on your laptop, leave it blank) => click OK to set up Password.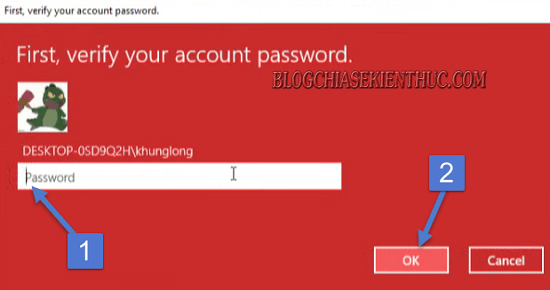 + Step 5: Then you enter any 4-digit pin code in the box New PIN and confirmed at Confirm PIN => then click OK to create.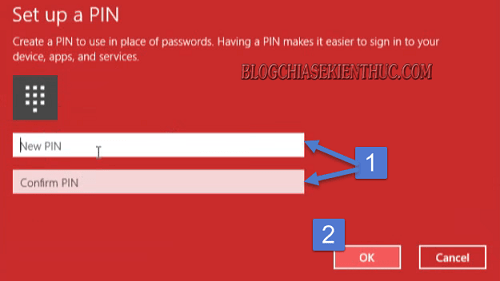 + Step 6: Next, at the section Windows Helo you click to select Set up.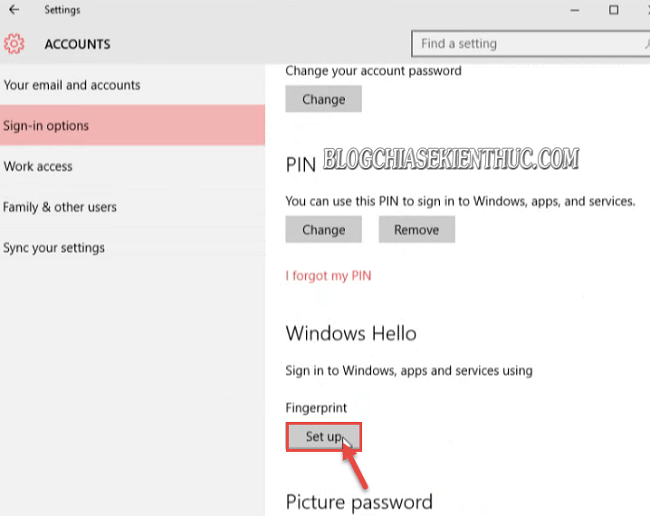 + Step 7: Then click Get Started.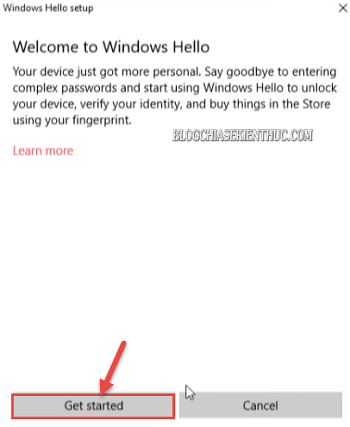 And confirm the code PIN just created => press Enter to enter the fingerprint sensor setup.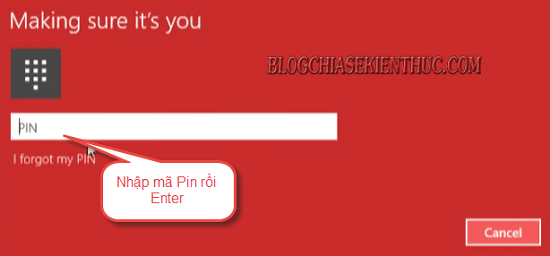 + Step 8: Continue to install fingerprint. Using your finger as the lock code, hold and swipe vertically on the fingerprint sensor button on the computer as shown on the screen.
Note: It is recommended to wipe the sensor button and your finger clean before doing it so that the computer can recognize it better.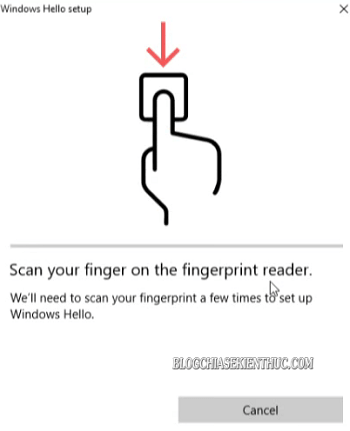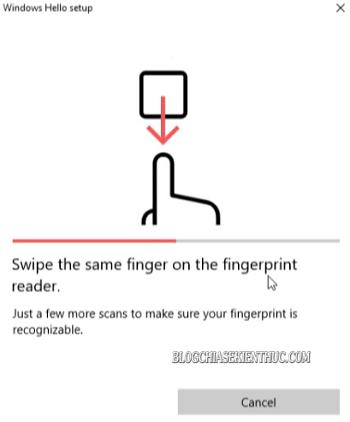 + Step 9: After setting up fingerprint, at the dialog box Windows Helo Set up you can click Close to exit. Or click the button Add another to add one or more fingerprints like the one on iPhone.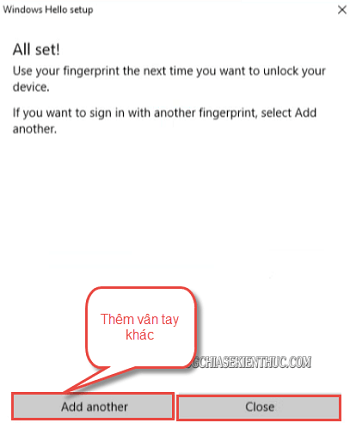 + Step 10: Finally, click on the sign (x) at the dialog box Settings to turn off the installation window, and restart the computer to experience the test ?
3. How to delete fingerprint security on laptop?
In addition, when you no longer need to use this feature, you can access the following link:
Start Settings Accounts => and select Tab Sing-in options => then press Remove and validate the code PIN and password to cancel the fingerprint sensor on Laptop.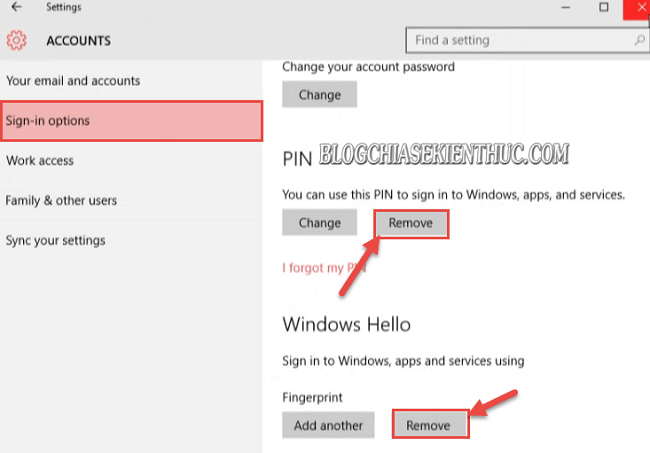 Epilogue
So I just finished instructing you How to secure fingerprints on the Laptop running Windows 10 in the most detailed and simple way.
The application of new technologies to life and especially security is very important in my opinion because it will support better security, save more time … So do not hesitate to try if you own a machine. Eligibility for execution.
And here, the tutorial on how to set up a fingerprint password on my laptop will also be paused. Hope this tip will be useful for you.
Good luck !
CTV: Luong Trung – techtipsnreview
Note: Was this article helpful to you? Don't forget to rate, like and share with your friends and relatives!
Source: How to install fingerprint security on a Windows 10 laptop
– TechtipsnReview