Google Slides also has the option to install additional fonts, similar to when installing fonts for Google Docs to use more different fonts. Then you can use more special fonts for the presentation slides to be much richer and more artistic. Google Slides also allows us to customize the font, delete the font installed on Google Slides. The following article will guide you how to install more fonts on Google Slides.
Instructions for installing fonts on Google Slides
Step 1:
We access Google Slides on the computer then at the interface, click on any content. Then click on the font currently in use and then select next Other fonts.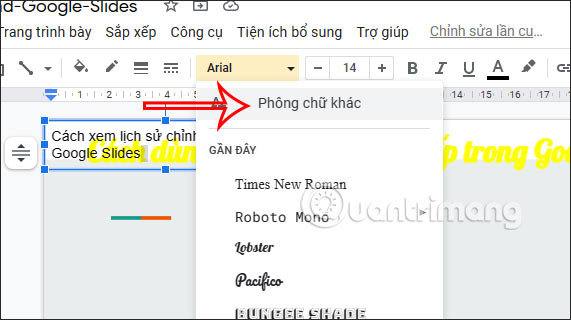 Step 2:
Now display the font interface on Google Slides. Here we will search for the new font you want to use for Google Slides.
You can immediately enter the font name in search box for quick font search.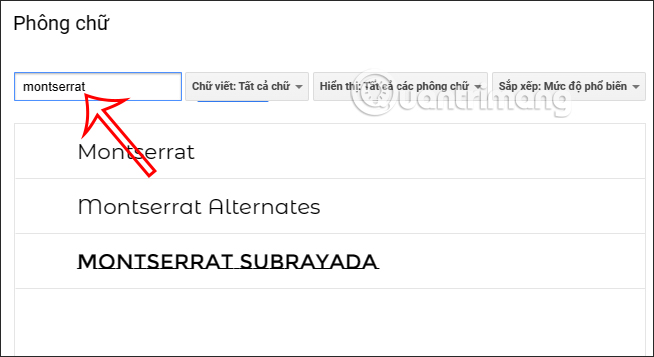 Or we can use more font search options on the side. Then the font you are looking for will be more detailed and clear, right according to your needs.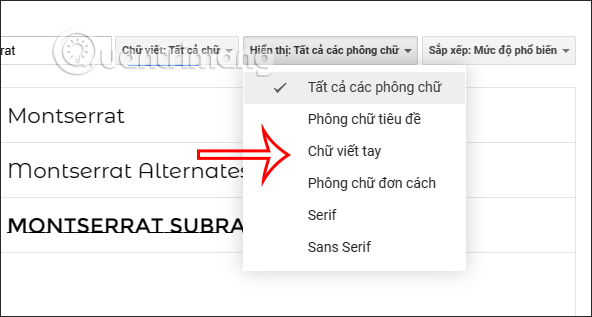 Step 3:
You Click on the font you want to install already press OK below to agree to add this font to Google Slides.
The result when you return to the font selection interface you will see New font added as shown below. Now we will use this font to present content on Google Slides.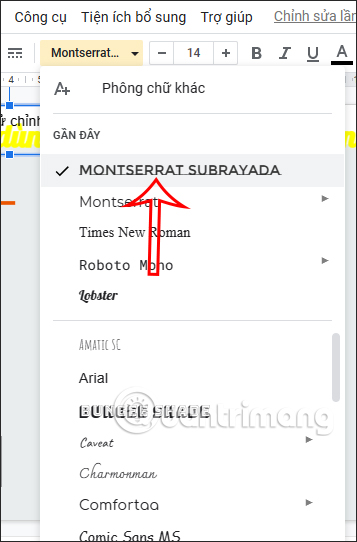 Step 4:
After the user finishes using, if don't want to use this font, or do not want to use another font, we open font management interface on Google Slides.
Next, on the left side of the interface to download the font you want to delete, click X icon to delete, already press OK to update this setting is okay.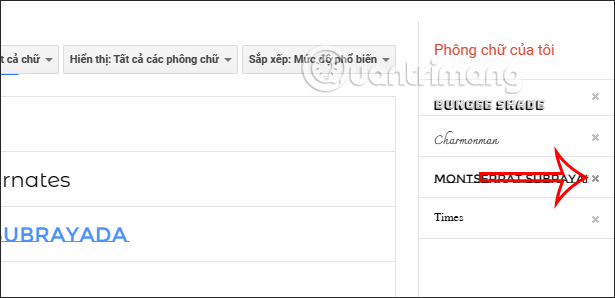 So with the rich font volume on Google Slides, we can install many different beautiful fonts to use.
Source link: How to install more fonts on Google Slides
– https://techtipsnreview.com/