If you have used new versions of Windows like Windows 8, Windows 10 or Windows 11 before, Cortana is not far away from you, right?
Just like Apple's Siri, or Google Assistant on Android, Cortana also allows users to control the device through voice. It's really useful in a lot of situations.
Basically, Cortana on Windows 11 is not much different from Cortana on Windows 11. However, the installation and setup steps are a bit different because the interface on Windows 11 has been renewed quite a lot.
So in today's article I will share with you how to install, set up and use Cortana in Windows 11 in the simplest and most effective way.
Read more:
#first. How to install Cortana on Windows 11
Unlike Windows 10, on Windows 11 version Microsoft does not have Cortana pre-enabled, so to use it, you need to install Cortana on your computer first.
Just like other applications, to install Cortana, press the . key Win on the keyboard, or tap Start Menu => and search with keyword Cortana => and open it up.
At this point, Cortana will ask to log in, you use your Microsoft account to log in before using it.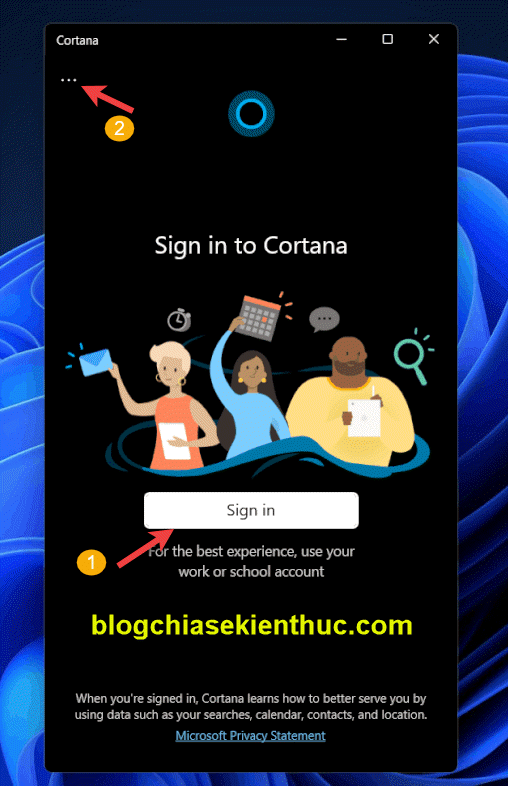 If Cortana asks for permission for the application, click Accept and continue to agree. This action is very important, only then can you use Cortana on Windows 11.
Okay, now to be able to use Cortana for voice control, please click on the 3 dots in the top left corner (picture above) => and select the Voice activation feature (picture below).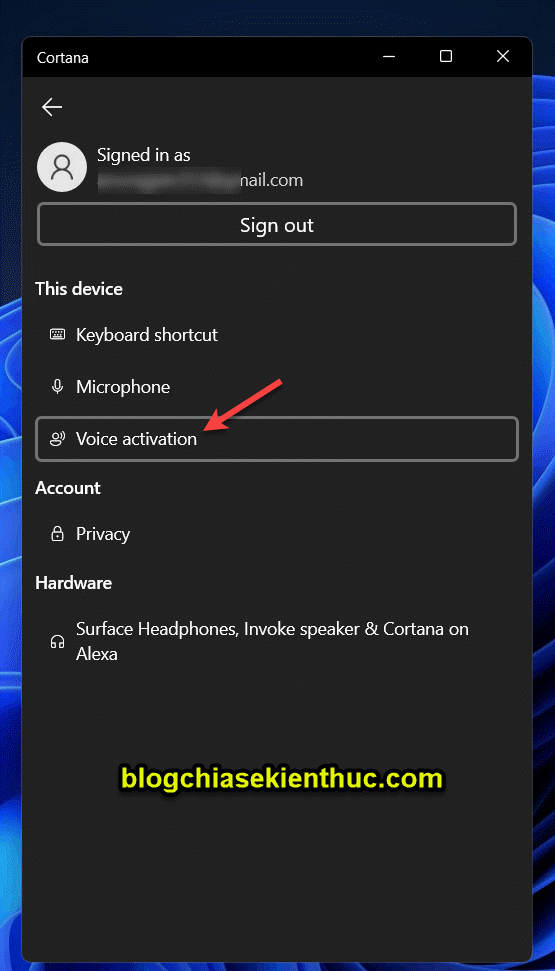 Now Cortana will ask you for voice permission. Click on the Voice activation privacy settings link to proceed with the setup.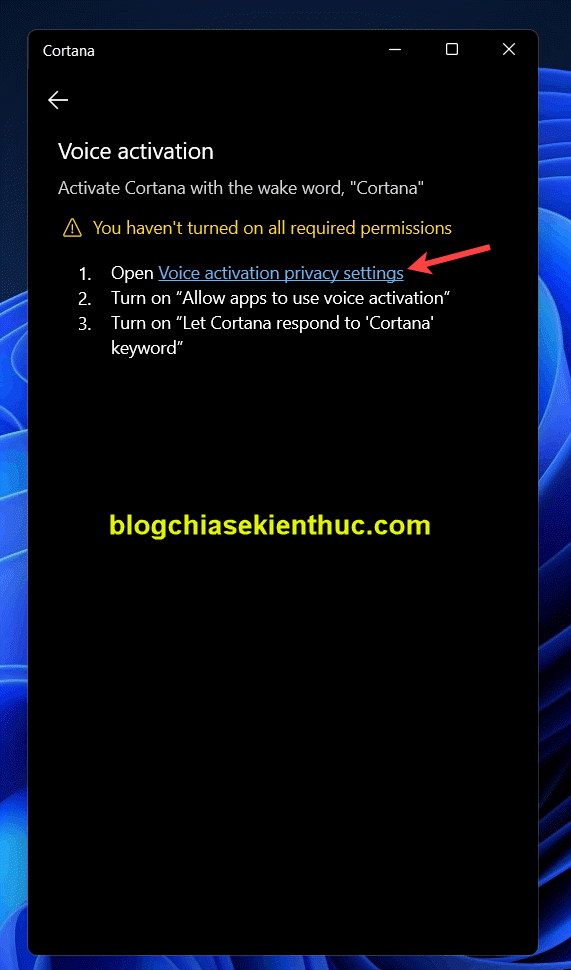 Okay, let's move on to ON feature Let Cortana respond to 'Cortana' keyword. You set it to turn on as shown below, this helps you to access the voice assistant with voice commands.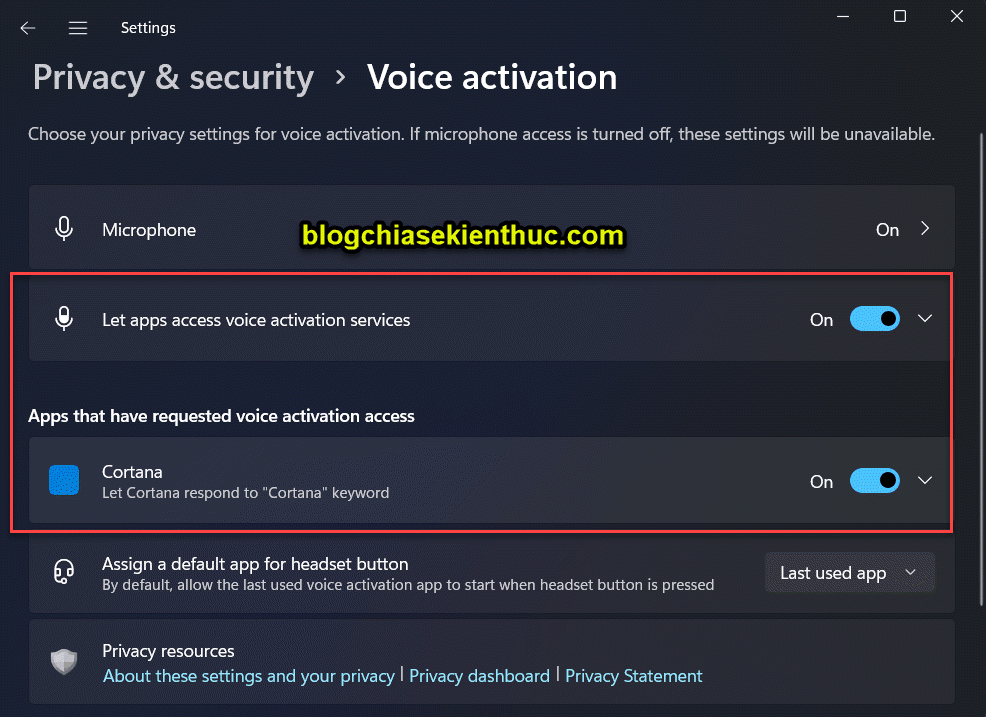 #2. How to use Cortana on Windows 11
To use Cortana is very simple, go to Start Menu and open Cortana out to use. In case you don't find Cortana on the Start Menu, go to Microsoft Store => search for Cortana => select Get / Install and set it up again as instructed above.
But you can rest assured that this is a very rare case, usually the installation will be OK.
Just like on Windows 10, you can activate Cortana with the command: Hey, Cortana. Or you can control Cortana by typing commands into Cortana.
#3. Epilogue
That's it, I have finished guiding you how to install, set up, as well as use Cortana on Windows 11 okay then. I will continue the useful tips related to Cortana in this article.
So, if you are interested in the Cortana feature on Windows 11, please Bookmark this article for easier tracking. Good luck !
Kien Nguyen – techtipsnreview
Note: Was this article helpful to you? Don't forget to rate the article, like and share it with your friends and family!

Source: How to install, set up and use Cortana on Windows 11
– TechtipsnReview