In addition to changing the Telegram wallpaper, you can also install the Telegram message theme with a lot of change options, such as the Dark Mode theme on Telegram or choose from the available theme colors. In particular, Telegram also allows you to manually adjust the theme as you like. The following article will guide you to install the Telegram message theme.
Instructions to install Telegram message theme
Step 1:
At the interface on Telegram you click 3 dashes icon. Then click on Settings.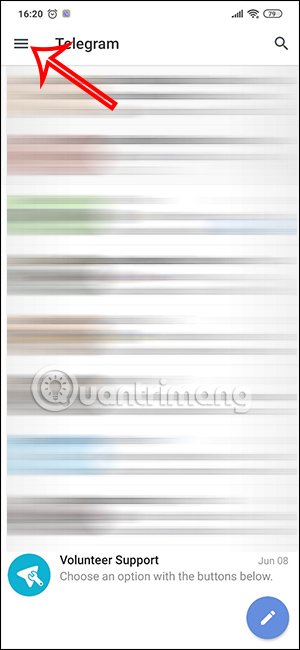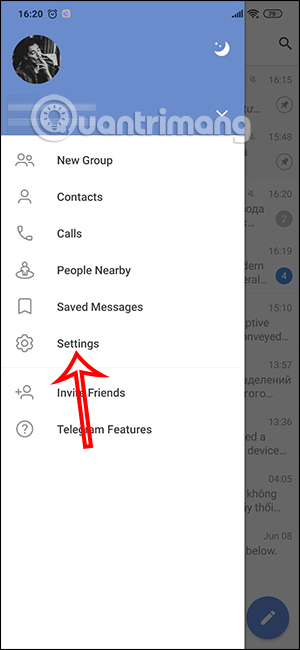 Step 2:
Switch to the new interface you click on Chat Settings to change settings for Telegram messages.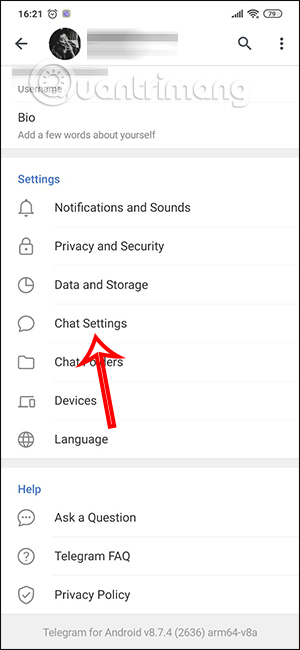 Step 3:
At the Telegram message customization interface, you will see yes some Telegram theme colors let us choose. Users will see the Telegram message preview interface after selecting the theme.
Step 4:
Telegram message interface after applying the theme color as shown below.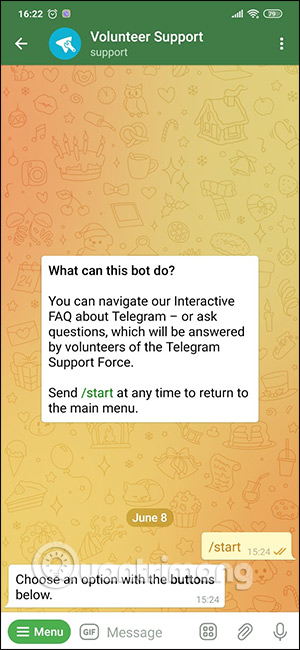 Step 5:
If you want More Telegram theme options then you click Browse Themes. In this interface you will have many options theme is available at Select theme. Below is how the theme preview interface applies.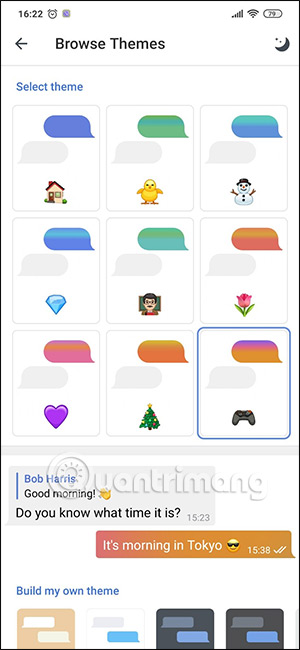 Step 6:
Continue to scroll down below, you will see there are theme options for us to change. Friend Click on the theme or color then choose Edit Current theme to change back the current theme.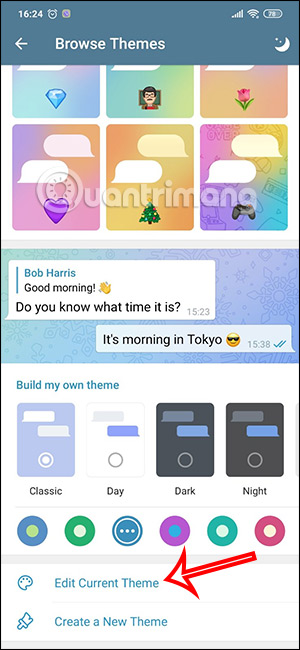 Step 7:
Switch to the change interface again color with color palette under. You can change the color of the Background, Telegram account name, message frame. Any color changes will be visible as soon as you make your selection.
Final press Save to save this new theme for Telegram.
Step 8:
Next to you Click on Create a New Theme to save the newly created theme for future use. Friend name the new Telegram theme here it is press Create to create a new Telegram theme is done.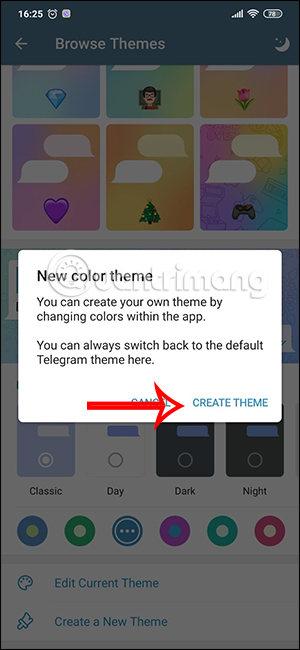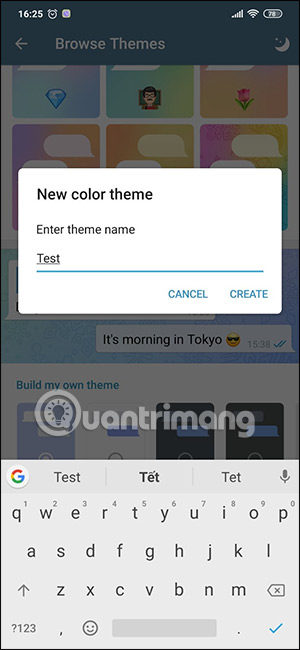 So when you have saved this new theme on Telegram, then you can use it again whenever you want.
Video tutorial to install themes on Telegram
Source link: How to install Telegram message theme
– https://techtipsnreview.com/