NOTE: Welcome to the Knowledge Sharing Blog! If you encounter any errors during use, such as error in download link, slow loading blog, or unable to access a certain page on the blog … please notify me. via Contact page. Thanks!
After the news about the upcoming Terminal version of Windows, Microsoft has finally released a trial version and can be downloaded from the Windows Store, which is very convenient.
Windows Terminal will be equipped with a very sleek interface and promises to have a lot of new and interesting features, let me learn how to download and use Windows Terminal Preview on Windows 10!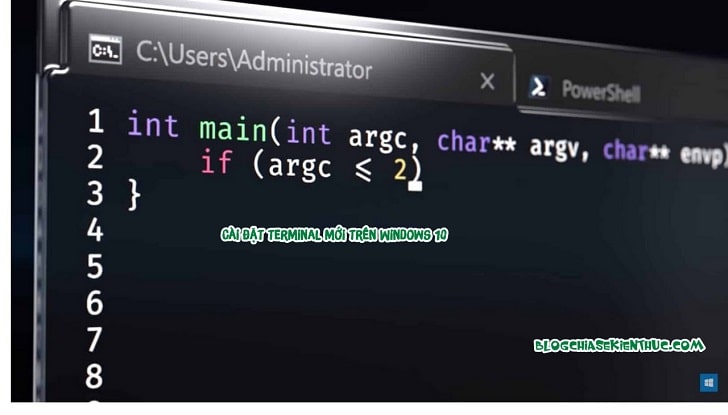 #first. A little introduction to Windows Terminal on Win 10
A little introduction to the features of this new software!
Like on Linux and as you have seen at the beginning of this article, Terminal supports opening multiple tabs at the same time as if you were using a web browser.
When you choose to open a New Tab, you can choose to open Shell of the Windows Subsytem for Linux, Command Prompt good Windows Powershell are fine, used quite well and smooth.
In particular, it also supports Render colorful text as the Script is preset, and I feel the font also looks better in CMD with the PowerShell. To use shell then you must install it Windows Subsytem For Linux before that!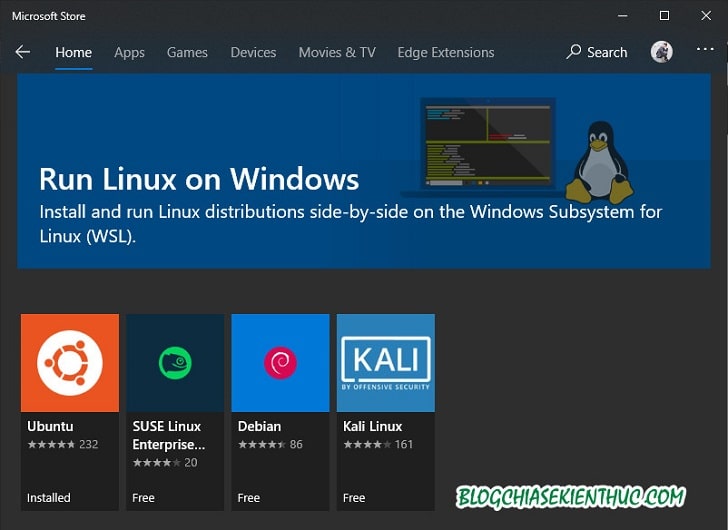 #2. How to install Terminal Preview on Windows 10
+ Step 1: First, link your Microsoft account to Windows 10 first, so you can download the above apps and apps Windows Store.
+ Step 2: Because this is a copy Preview but was posted Store so you can use the tool Search in Store to search for keywords terminal => Select first result in result table Search of the Windows Store.
Or you can click this link => then click the button Free download => choose to open with Windows Store is that it will redirect to the page as shown below.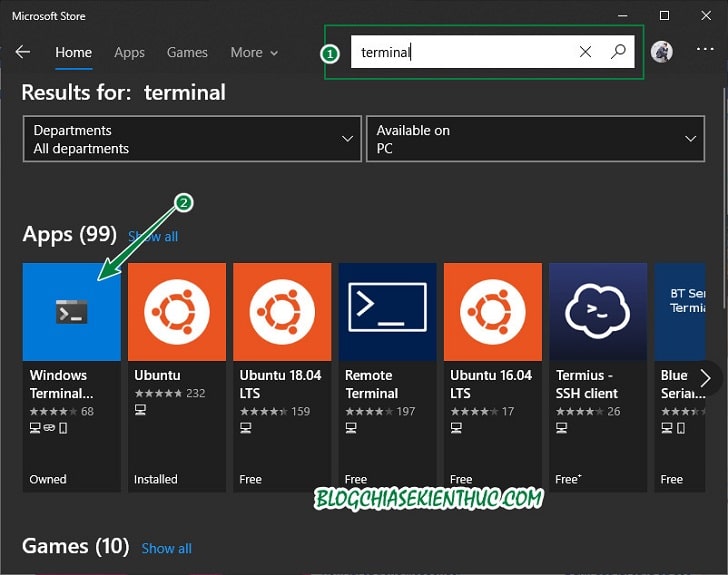 + Step 3: Press GET and wait a while for the software to be installed, since I have already installed it once before, so it is available Install, the way is still the same.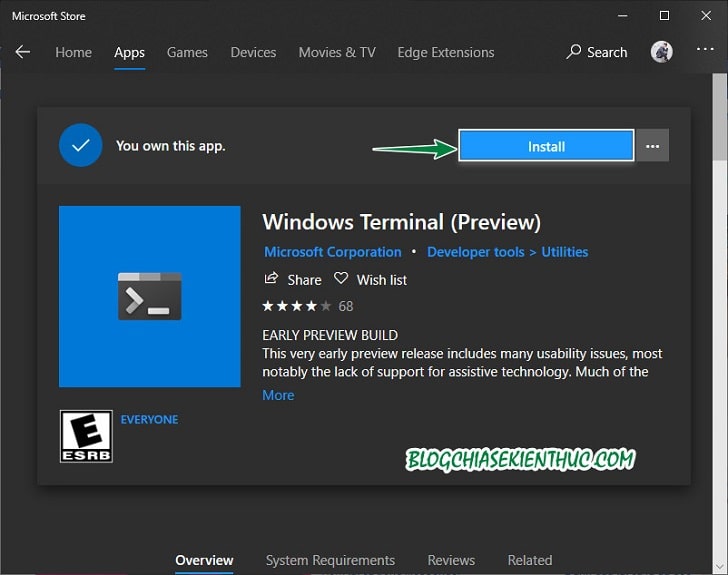 + Step 4: Once installed, open it up by clicking the button Launch. If the installation fails, check to see if you are turned off Windows Update or Service Windows Update Or not. If it's turned off, turn it on.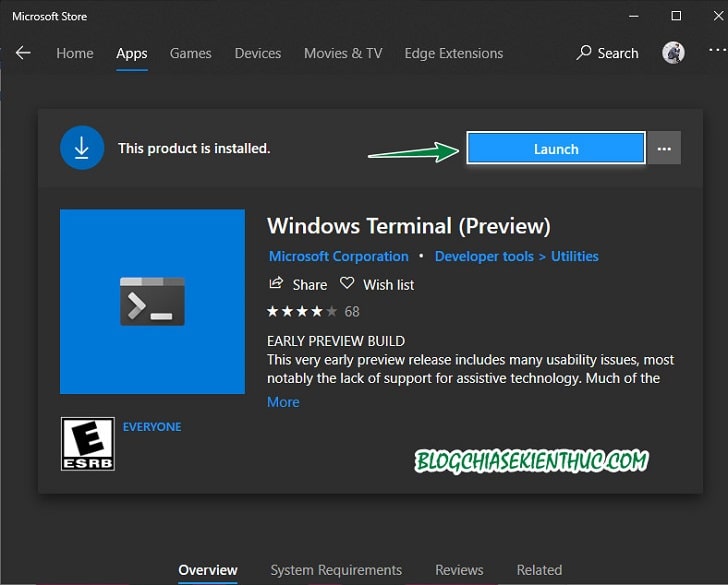 + Step 5: Here we can see the interface of Terminal quite familiar, right.
To open a New Tab, you click on the sign +, the default will be PowerShell. To open another tab, click the down arrow and choose the one you want.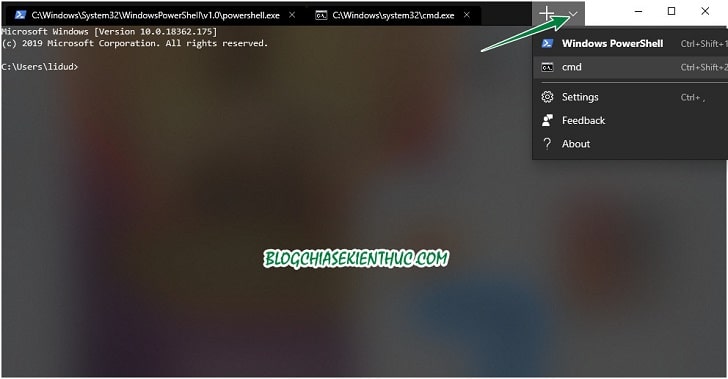 + Step 6: Currently I cannot add Profile Linux in that menu, although I've tried everything I know ☹☹.
When I find it, I will update to this post, and now I can run it Ubuntu shell then you can open Powershell or CMD then type ubuntu.exe => and ENTER is running normally.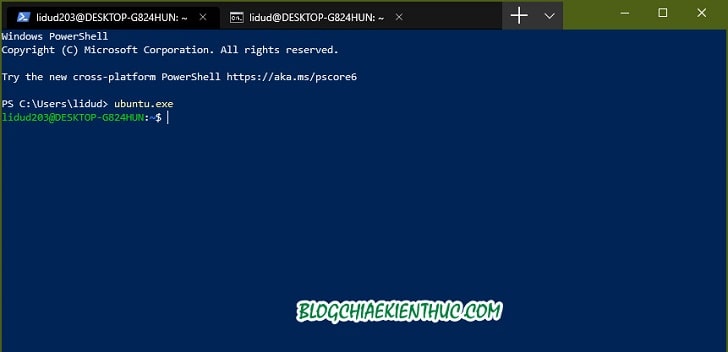 + Step 7: After completing the above step, you can run the same commands as above Terminal indeed Ubuntu.
In the picture, I am running the command to update the system and it works smoothly without any errors:
sudo apt-get update && sudo apt-get upgrade -y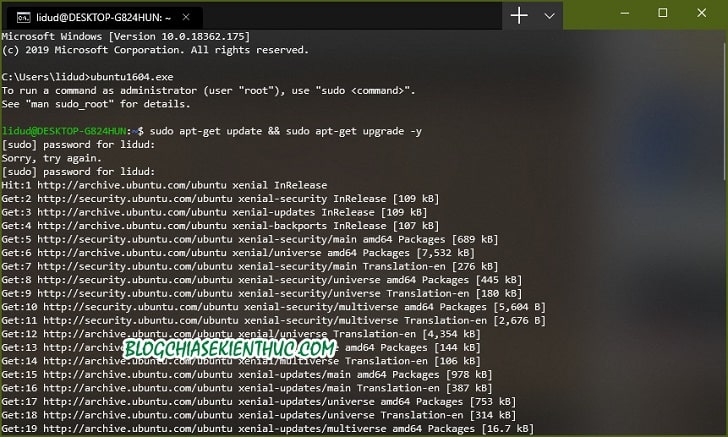 Installation part of Terminal will use the file .JSON instead of using the usual graphical interface, this makes it highly customizable.
File .JSON You can open with most text editing software such as Notepad, Notepad ++, Sublime Text 3 … that I introduced earlier.
With file .JSON This, you can add Profiles such as Ubuntu, Fedora, etc…, add skins, customize the appearance of each profile. To open the settings click on the down arrow and select Settings or use a combination CTRL + ,.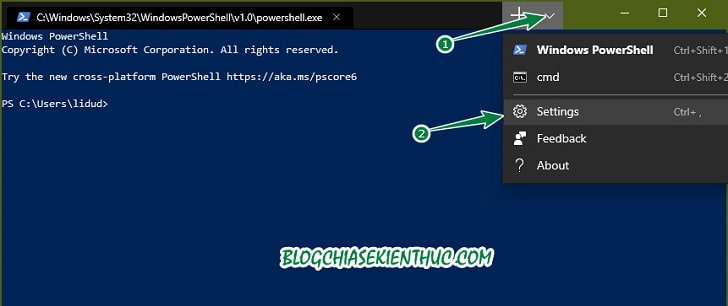 I choose Sublime Text To edit for easy, the way to edit, you can read the available settings and deduce, or go online to find the document to read => edit, remember to save and reopen the application.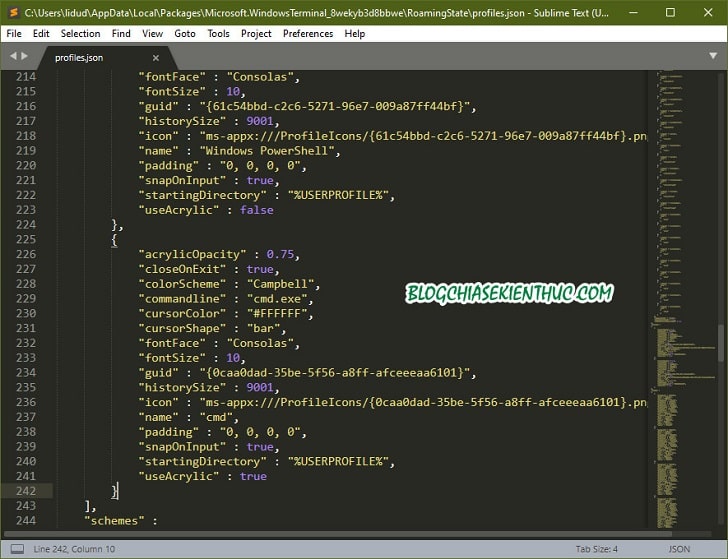 It also supports Render both EMOJI if there is in Script. The text is a bit small, please sympathize.
# 3. Epilogue
Above is the tutorial Install Windows Terminal on Windows 10, as well as basic usage of Windows Terminal Prevew version.
In addition to the features that I just shared above, it also has many other great features, you can discover more for yourself ?
Hope this article will be useful to you. Good luck !
CTV: Nguyen Thanh Tung – techtipsnreview
Note: Was this article helpful to you? Don't forget to rate, like and share with your friends and relatives!
Source: How to install Windows Terminal on Windows 10 standard!
– TechtipsnReview