Locking columns in Google Sheets is similar to locking columns in Excel, not allowing others to edit the document, but only allowing the content to be viewed. This allows you to customize the lock of the content columns in the Google Sheets data table, along with customizations such as receiving notifications when adjusting content. The following article will guide you to read column keys in Google Sheets.
Instructions to lock columns in Google Sheets
Step 1:
The user opens a Google Sheets document that wants to lock the column, then highlight the column to be locked or click on the position of the column above to highlight it. Next you press select Data then press select Protected worksheets and ranges in the list shown below.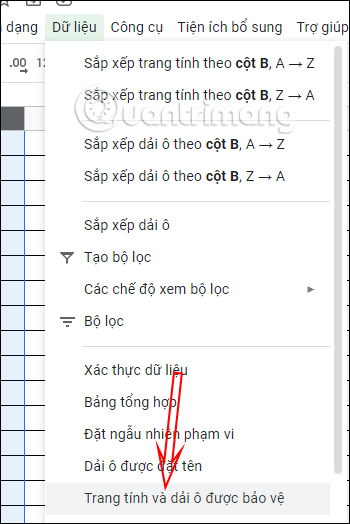 Step 2:
Now you look to the right to see the interface to set up data column protection. First of all you Enter the reason you need to lock the column this at section Enter a description. Next we press select Set permissions.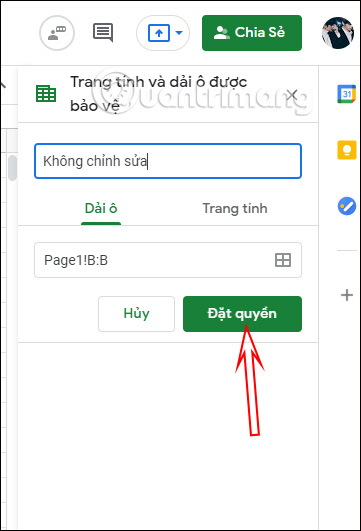 Step 3:
Now display the interface for us to set editing permissions. If you want set who is allowed to edit When receiving this document, click Limit who can edit this range, then press the arrow and select Custom to set who is allowed to edit the currently selected cells.
Below will be the names of the Google accounts that you have shared, check the box to allow them to edit if desired.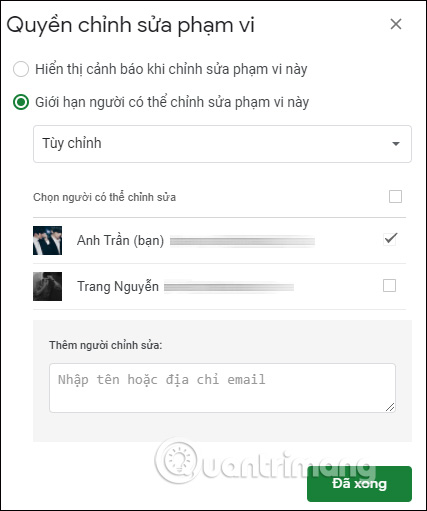 In case you Do not allow anyone to edit, completely lock this column of data with everyone then you switch to Only friend mode.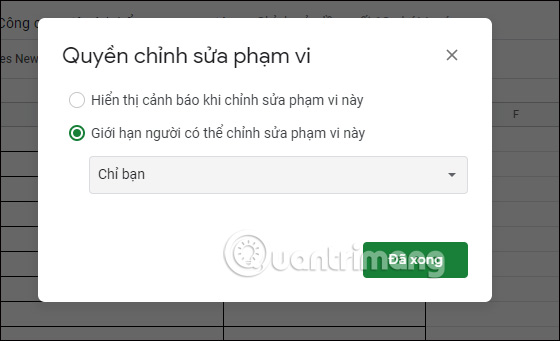 So you have set up column locking in Google Sheets.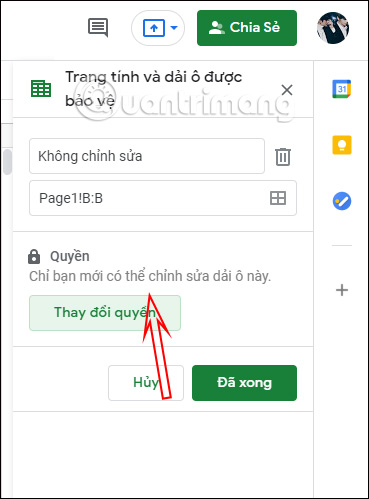 When someone else edits the locked column, the message will appear as shown below.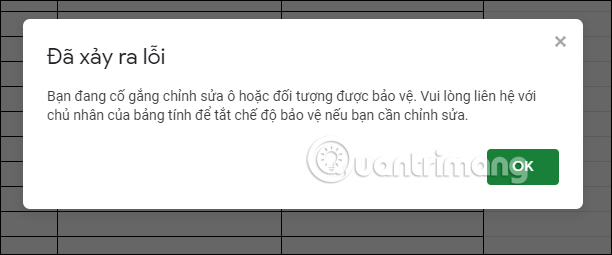 Step 4:
If you want delete installed settings, click any cell in the data table and then select Data > Select Protected Sheets and Ranges.
Now display the set setting, click on this setting again and then select trash can icon.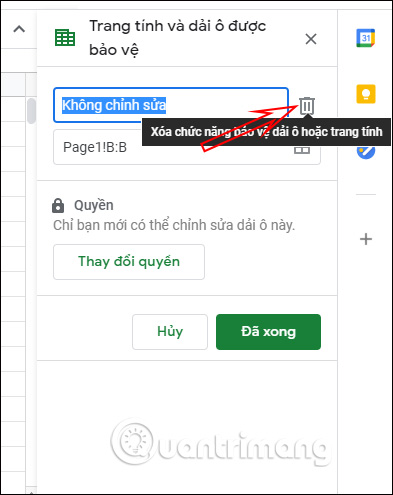 Keep pressing Delete button to proceed to delete the setting is done.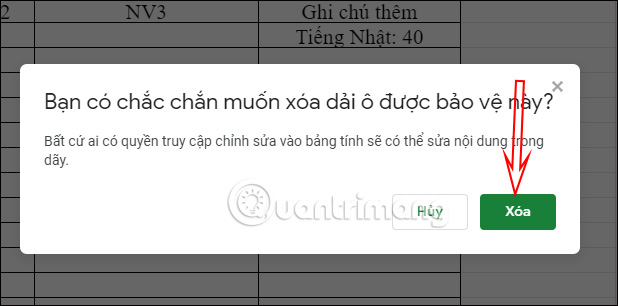 Source link: How to lock columns in Google Sheets
– https://techtipsnreview.com/